I love Christmas me, and one of the best things I love about it are Christmas Markets. Standing outside in the frosty air with a warming mug of mulled wine is absolutely up there on my to do list. And every year they just get bigger and better to the point that it may be reasonable to ask for a map.


Here I run through just some of the markets currently roasting our chestnuts here at Lookers.
1. Alnwick Garden Market
The town of Alnwick is one of the jewels in the crown that is the North East and Cumbria. And how magnificent a jewel, glittering with everything from a historic castle to the UK's mecca for second hand books, Barter Books. The town's Christmas market is held at Alnwick Garden, providing a dramatic backdrop and more Christmas Trees than Lapland.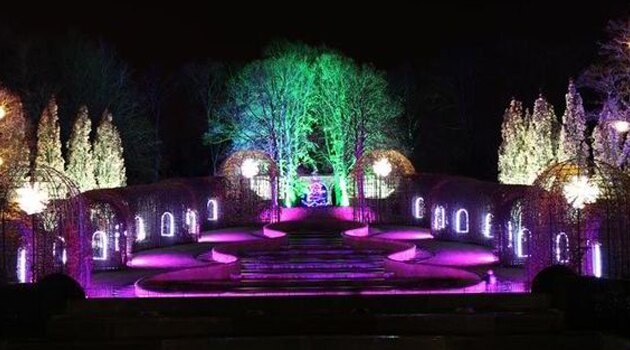 Open until 23rd December
2. Birmingham Christmas Market
The signing of the Frankfurt-Birmingham Partnership Agreement in 1966 began a close relationship between the two cities, resulting in several joint projects. Perhaps the most celebrated of these is the Frankfurt Christmas Market, which attracts visitors from across the UK. Save me a bratwurst and a stein of beer, I'm on my way, even if the lederhosen does chaff a little.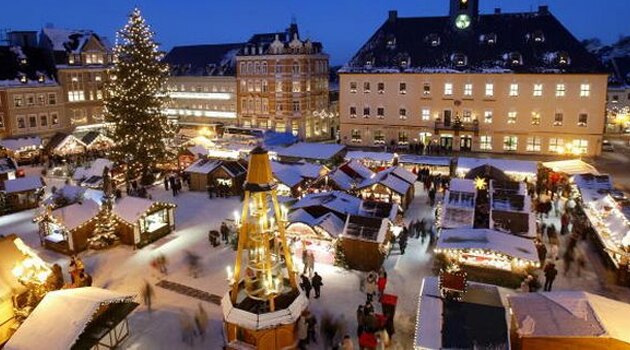 Open until 23rd December
3. Canterbury Christmas Market
Whitefriars Canterbury Christmas Market is a veritable winter wonderland and, as well as all the usual treats on offer (I'm expecting the odd bit of cheese), even has a giant Santa's grotto, complete with the main man himself to greet children and impart just a dash of Christmas cheer. There's also a number of crafty workshops that all the family can take part in, including Christmas card and decoration making.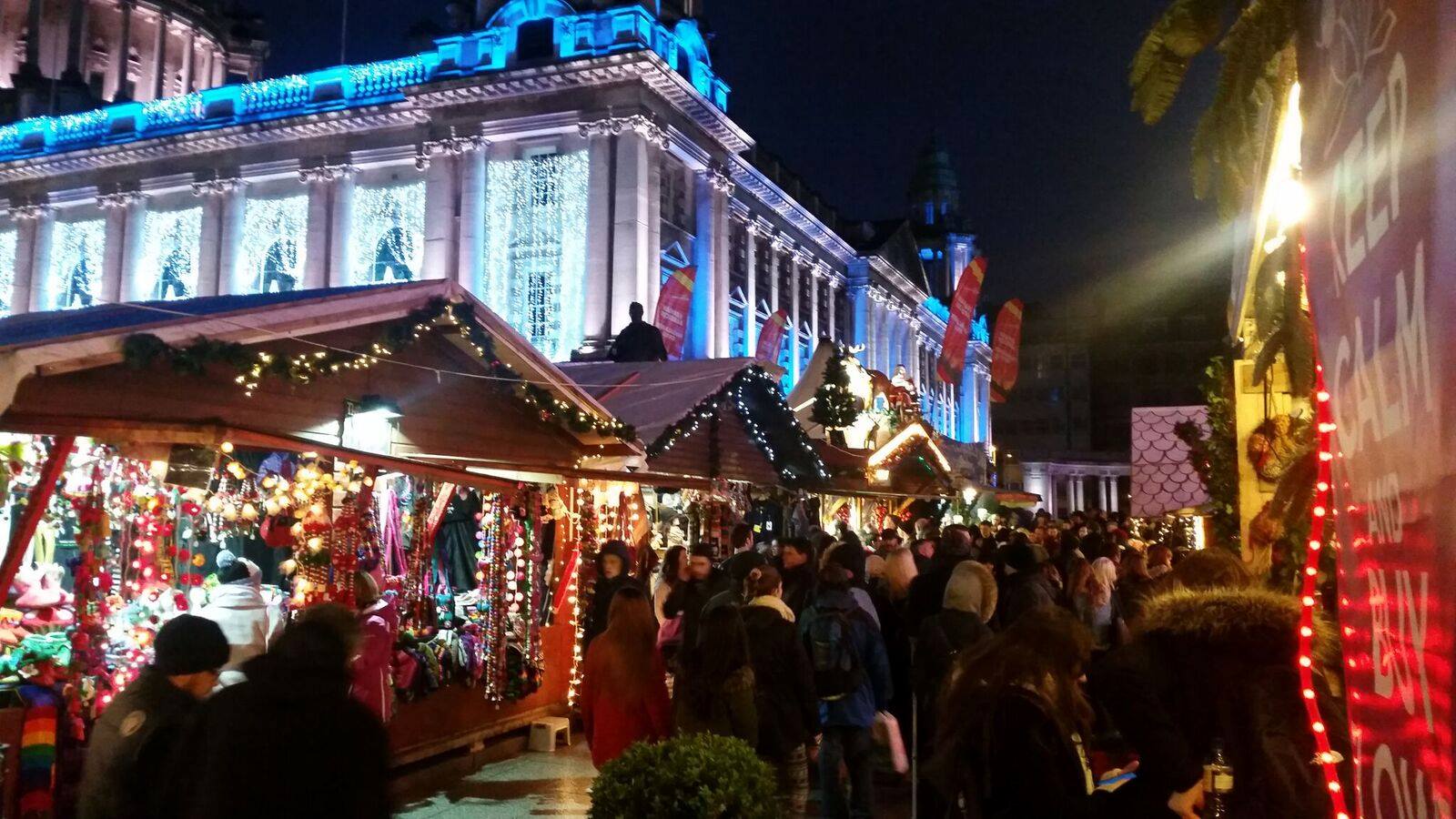 Open until 24th December
4. Edinburgh Christmas Market – East Princes Street Gardens
An absolute Christmas market classic and one that many people, even those down south, regard as a must do. Much of its appeal lies in the addition of 'Santa Land', which includes a festive fairground with six rides and a children's market full of gifts and toys. You can also find Elves' Workshop hidden in the Christmas Tree Maze or visit Santa's Grotto to meet the man himself. There's also the spectacle that is the oval ice rink, which loops around the Melville Monument and allows visitors to get their skates on and take in this glittery city from an extra Christmassy viewpoint. That is until they fall over and replace it with a viewpoint of someone's ankle.
Open until 5th of January
5. Wintertime at Southbank Centre – London
December sees the Southbank Centre transformed into a smorgasbord of all things Christmas, complete with artisan gifts, festive street food, craft beers, mulled wine and about a billion twinkling lights. What better backdrop than the banks of the Thames and views of the capital, especially in the evening. Why not take in Christmas show while you're there, which this year feature turn-of-the-century thrills in Circus 1903 and a unique take on Rumpelstiltskin.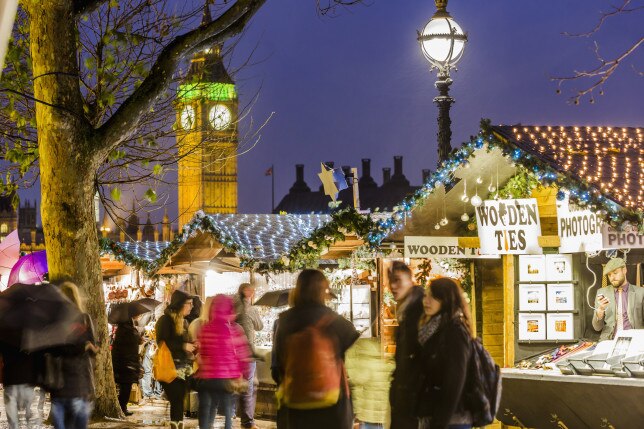 Open until 6th January
Have you been to any Christmas markets this year in the U.K or overseas? Let us know your favourites in the comments below.
Not long until Christmas now!