It's Christmas. Or as Slade like to remind us: ITTTTT'S CHRIIIIISSSSTMAAAAS! Well, almost. With just a few weeks to go, do you need help to find the best gifts for the car enthusiast in your life? If so, we can help. This year the Lookers team are taking on the role of Santa's little helpers, compiling some great gift ideas. They come with a bah humbug-free guarantee too!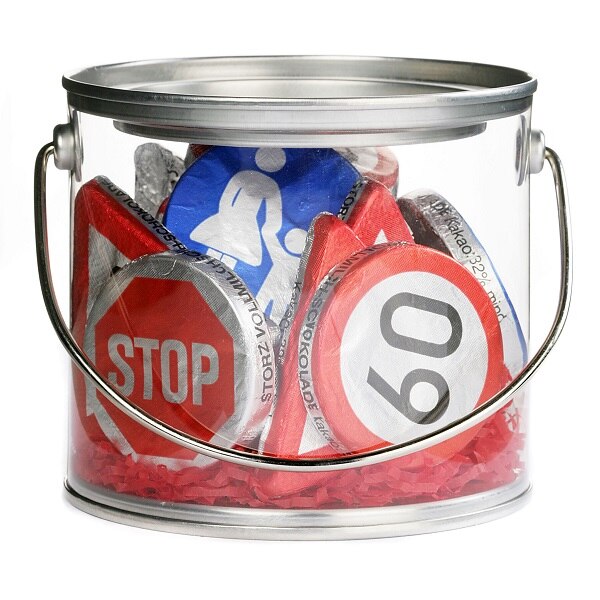 Wheels Chocolate Road Signs. £12 from meandmycar.co.uk
It's pretty much a scientific fact you can never have enough chocolate at Christmas so why not delight the car lover in your life with some tasty treats. Each tin contains 15 assorted road signs made from solid milk chocolate and foil wrapped. Almost too good to eat? Nope, not possible.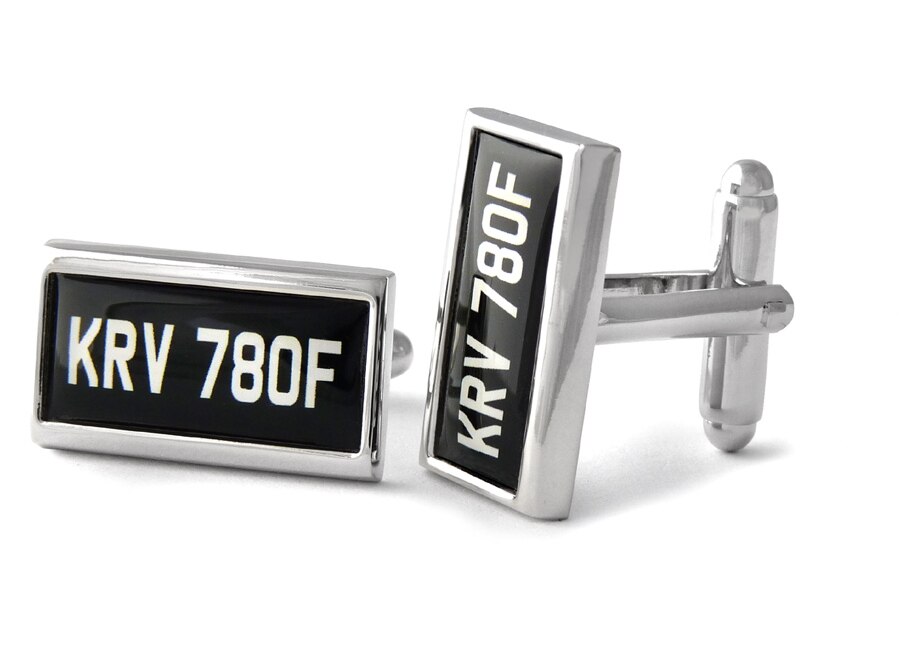 Classic Number Plate Cufflinks £40.00 from meandmycar.co.uk
Ever known someone when asked for their car registration to have a failure of recall? Well here is the perfect solution. These number plate cufflinks are personalised using the UK standard number plate font complete with 3D effect to the lettering for an authentic look. For an extra £20 they can be presented in an engraved metal presentation box. Now if only something similar was available for car keys….
Moss 7 wallet by Wild & Wolf £31.50 from madmolly.co.uk
This classy wallet, endorsed by Sir Stirling Moss himself, captures the magic of a bygone era in driving history. Made from leather the interior houses a surprise collage of Sir Stirling driving his iconic number 7. Delivered in a presentation tin it even takes care of its own gift wrap.
Classic 356 rev counter, old air-cooled sports car wrist watches £36.20 from zazzle.co.uk
Vroom, vroom! This Men's Vintage Leather Watch is a big-faced timepiece that will never go out of style. With a three-hand quartz movement and leather strap, this cool timepiece can be customised to suit the recipient, making it truly bespoke.
Grease Monkey University T-Shirt/Light Mechanic Girl Shirt £22.80/£19.95 from zazzle.co.uk

For the 'grease monkey' in your life, this 100% cotton t-shirt comes in a variety of colours and sizes. And who says that girls can't love cars too? For your favourite girl mechanic this t-shirt makes the perfect statement. Available in a variety of colours and styles there's one for every day of the week.
Aston Martin and Ariel Atom Experience Day £69.99 from gettingpersonal.co.uk
For adrenalin lovers, this gift delivers full throttle. Get behind the wheel of a stunning Aston Martin V8 Vantage and after the necessary safety briefing and experience the unique thrill of a three lap ride. The fun doesn't end there. Once you are done with the Aston Martin hop into the passenger seat of an Ariel Atom for a hair-raising three lap stint around the race track. Phew.
Alfa Messenger Bag £45 from meandmycar.co.uk
This is the perfect man-bag. Combining practicality with a stunning design it's the ideal gift for Alfa Romeo fans everywhere. Made from sturdy Khaki cotton and lined, the bag has zipped pockets and an adjustable strap. Large enough for a laptop and some lunch – what's not to like!
Personalised Silver Money Box – Fast Car Fund £19.99 from gettingpersonal.co.uk
We all have a dream car but sometimes it's not possible to have the dream right now. That's where this personalised fund box comes into its own. If you have any spare cash, pop it in here and you will soon have enough for at least a deposit.
Retro Cars, Trains & Planes Pj's £21.50 from madmolly.co.uk
Who said it's just adults that get to have all the car fun? Pjs – that most ubiquitous of Christmas gifts – are always well received. And this vintage design featuring cars, trains and planes is available up to age 9 which means you could solve the car gift conundrum for any number of little boys.
Vintage Transport Name Print £8.99 from framemyname.co.uk
You are never too young to enjoy cars. Every car collection needs to start somewhere and where better than on a nursery wall. With personalisation details aplenty this striking name print is a great gift for the tiniest car fan.