These are the electric cars with the longest range
As the world switches to electric vehicles (EVs), more questions get asked about how these cars perform. Range comes up a lot: how far can an electric car go before you need to charge it? Well, look at these examples of fantastic cars with exceptional range.
Our picks for the top 5 electric cars with the best range
There are a lot of EV makes and models out there, and ranges are extending all the time. Here are five of our favourite electric cars which literally go the extra mile.
Mercedes-Benz EQS: 485 miles
A massive 107.8kWh battery pack gives the Mercedes-Benz EQS its impressive range, coupled with its low drag co-efficiency. With the EQS 450+, you can go as far as 485 miles in the right conditions without having to charge.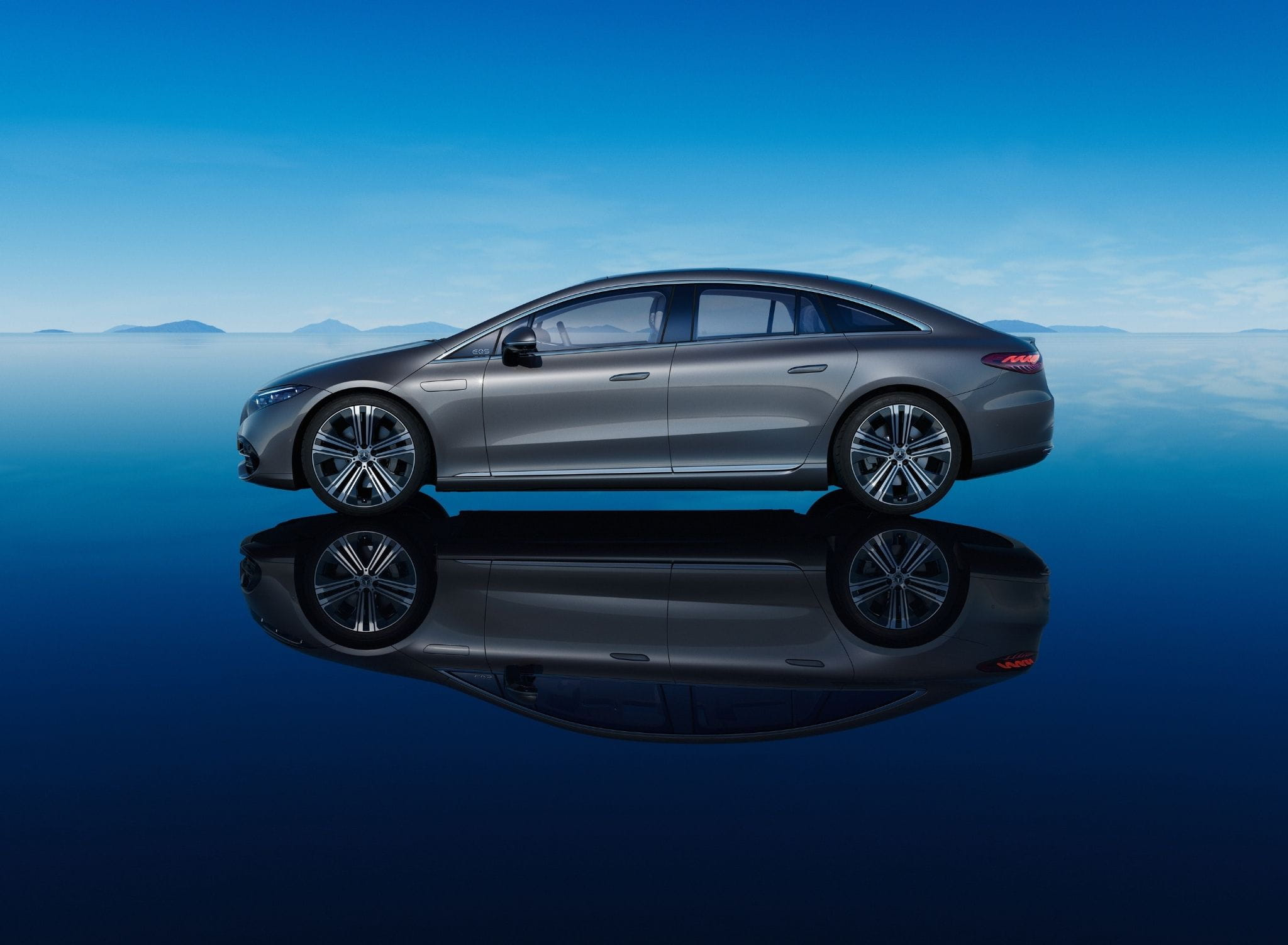 Taking inspiration from the iconic S-Class saloon, the EQS' distinctive curve marks it out as something special. That sleekness extends to the interior, where it's classic Merc luxury all the way. The Hyperscreen infotainment display is huge, making directions effortless to read while you drive. It's not just the range that's impressive; this is a fantastic choice of deluxe EV.
Mercedes-Benz EQE: 410 miles
With a 90kWh battery, a 288bhp single motor, and 530Nm of rear axle-mounted torque, the EQE will take you a comfortable 410 miles before you need to think about finding a charging station. It's the EV equivalent to Mercedes-Benz's beloved E-Class, and it shares a lot of elements in common with the EQS, both use the EVA2 platform.
Again, the experience inside the vehicle is as masterfully designed as its aerodynamic exterior. The body design lets it cut through wind resistance with little effort, and the battery is an engineering marvel. Depending on the charger you use, it can go from empty to full in less than an hour. And how many times do you realistically charge from zero? The EQE makes range anxiety a thing of the past.
BMW iX: 380 miles
Looking for something with a bit more presence? BMW's iX sacrifices a bit of range but there's a lot to power here: the thing is five metres long! With the fancy xDrive50 version you'll easily make it 380 miles, dropping to a still-respectable 257 miles in the xDrive40.
If you're seriously in the habit of going over 257 miles each day in a vehicle like this, don't worry. The charging technology is top notch; you can charge fully in under 60 minutes with the right charger. Its size, reach, and luxurious internal design makes it the crown jewel of BMW's electric range.
Ford Mustang Mach-E: 379 miles
We're sticking with the big guys for a moment. The Mach-E is a generous family SUV that takes you just shy of 380 miles when you've got an 88kWh battery and rear-wheel drive. Why did they call it a Mustang? Well, it's this size and it does 0-62 in 3.7 seconds. Nuff said.
The interior really steps things up from your regular Ford experience. Heated seats and steering wheel, giant 15.5-inch touchscreen with 10.2-inch digital instrument display. You can even fake the sound of a V8 engine if you want. Considering how spacious it is, the range and speed on the Mach-E are truly incredible.
BMW i4: 367 miles
If you love BMW's 3 Series, you should take a look at the Full Electric BMW i4. It comes in two versions. The eDrive40 gives you one 335bhp electric motor that'll do 0-62 in 5.7 seconds. Its 84kWh battery takes you 367 miles before you run dry. That's a great car, but it gets better.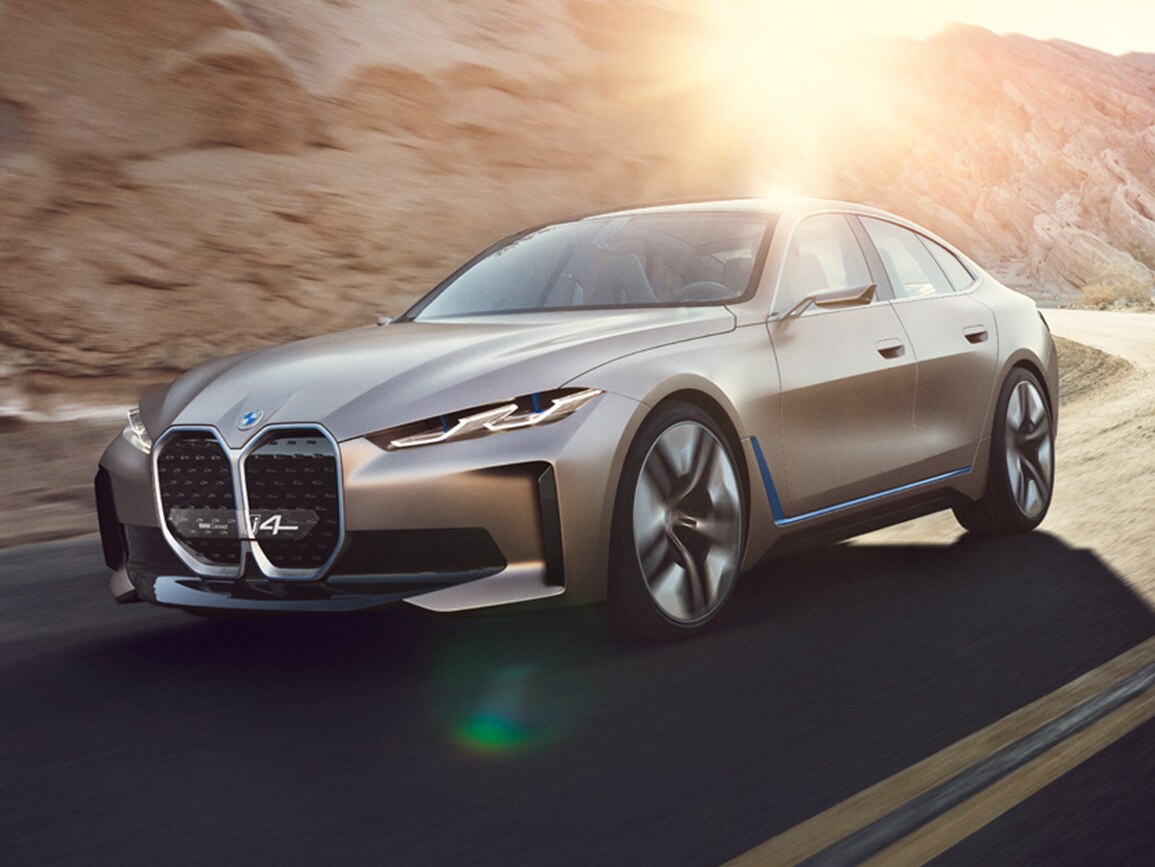 If you go for the M50 version, you'll get two motors pushing out 537bhp for 0-62 in 3.9 seconds. It's still 84kWh for the battery, so you lose some range in exchange for that power. It'll do 316 miles, which is still more than 10 times as far as the average person drives in a day. And just look at it!
Charging and charging points for EVs
Even with the impressive ranges on these and other common EVs today, you'll need to charge sooner or later. This has never been easier. The UK's charging network is bigger than its petrol-pumping one, and today's fast charging technology gets you back on the road in no time.
How long does it take to charge an electric car?
The length of time charging an EV takes is determined by the speed of the charger and the amount of charge you need. Bear in mind that you'll very rarely need to charge from zero. Topping up every few days is usually a good idea.
How much does charging an electric car cost?
The cost of charging your electric car depends on a bunch of factors the charging station you use and how much battery capacity you have to fill. Different charging providers charge different amounts via different methods.
Remember, it's very likely that charging your EV will cost you less than filling up with petrol or diesel used to.
Do hybrids have a longer range than electric cars?
Hybrids and plug-in hybrid EVs have a more complicated relationship with range. They may well be able to go as far as a full EV, but the percentage of that range that's powered by electric is way shorter. Some (possibly most) of the trip will be down to traditional fuel.
Overcoming range anxiety
EVs have come a long, long way in a very short space of time. Back in the day, so-called 'range anxiety' had people worried about running out of power without access to a charging station. That's simply no longer a problem now.
Every car on this list can comfortably top 300 miles without charging. The average person in the UK drives just 27 miles each day. And let's say you did that mammoth road trip and needed to charge. There are tens of thousands of chargers at more than ten thousand locations around the country.
Consider that the UK only has a little over 8,000 petrol stations. You're more likely to find a charging point than a petrol pump. Don't worry about range.
Find your next electric car with lookers
With stunning luxury models like these powered by electricity alone, there's never been a better time to switch to an EV. We're helping UK drivers prepare for the future by connecting them with new and used vehicles that they'll love.
Learn more about electric cars in our Electric Car FAQs or read our latest blog on finding your nearest electric car charging point location and costs.