With little over a week to go until the big event, it's probably a bit late for an ultimate gift guide to Christmas 2018. What we do have time for, though, is a line-up of last-minute present ideas for motor-mad kids, in case you're still after a few bits.


By this point you've probably ticked off the majority of your shopping list and only need a box of Thornton's chocolates for the mother-in-law and a canny little woolly hat for your granny.
Or maybe you're after one or two presents for nieces, nephews, grandkids and cousins twice removed. If they're mad for anything on four wheels, we might be able to help.
And you won't even need to go any further than the living room. Grab a brew and a biscuit (tin), get horizontal on the settee, and whack The Santa Clause on the box. Here's the rundown.
Lego James Bond Aston Martin DB5 – £129.99, Lego Shop online
We're starting strongly. For any young'uns who have even the slightest interest in cars, you can't go far wrong with a Lego replica of James Bond's biblical DB5.
Made famous over half a century ago when Sean Connery's Goldfinger was released in 1964, the Aston is one of, if not the most iconic car in film.
Just like the version Bond drove, the model features a passenger ejector seat, revolving number plates and front wing machine guns. Maybe not one for the younger builders, it's made up of 1295 pieces and is suitable for 16-years plus.
It's the most expensive item on our list – by some way – but if we're being honest, it's a set you'll enjoy building as much as the child you've bought for. Win-win.
Find it here on the Lego site.

Hot Wheels Advent Calendar – £19.98, Amazon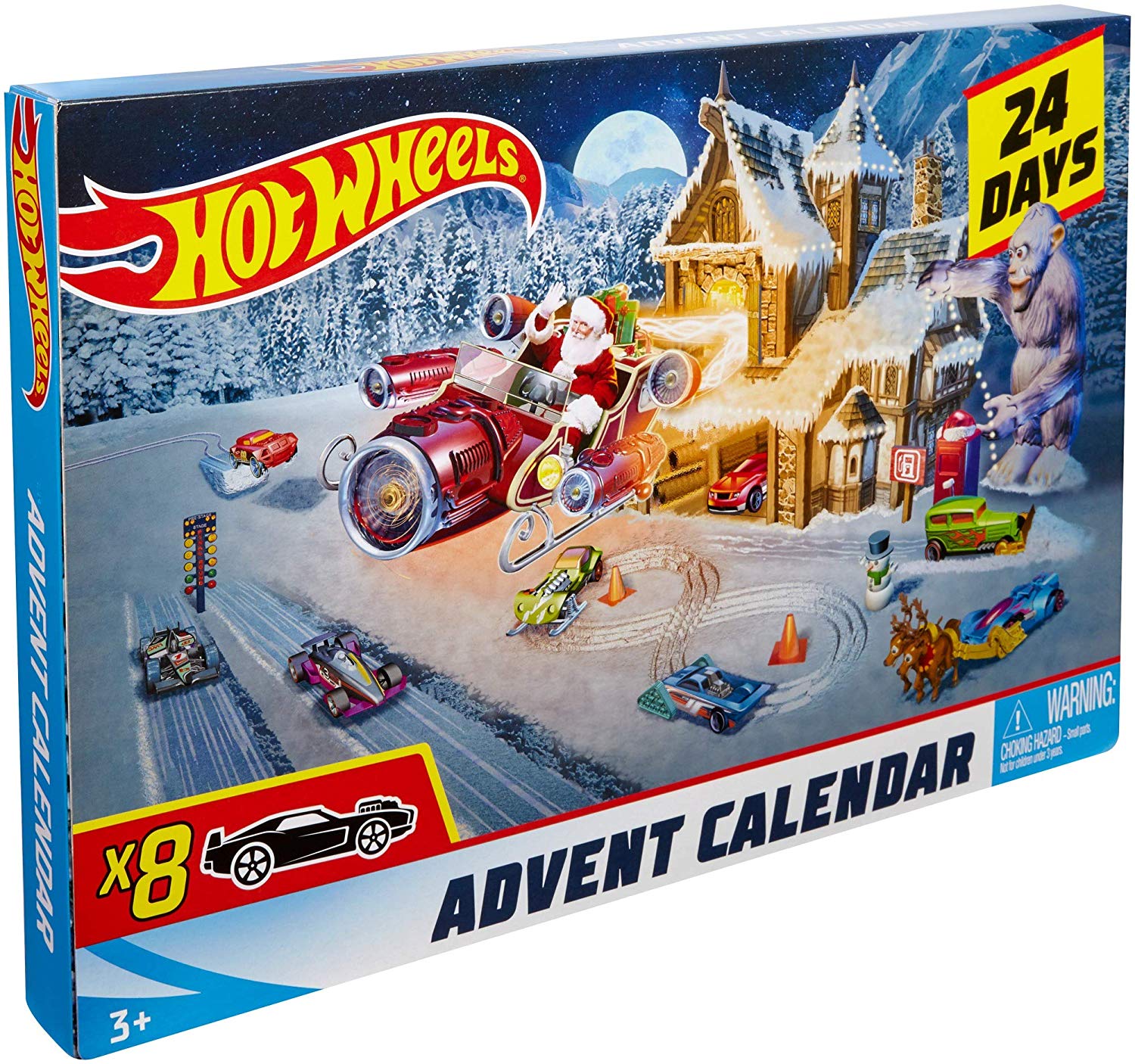 We might've missed the first calendar window by a fortnight, but that just means we've got two weeks' worth of chocolate to burn through. Or in this case, two weeks' worth of toy cars.
You get eight Hot Wheels vehicles and 16 accessories in the calendar, including a snow-ploughing hot rod and a decorated map to race around on.
The calendar will make a cracking standalone gift for younger car enthusiasts, or one that can be added to an existing toy car collection. Not bad for less than £20.
At the time of writing there are only nine in stock, but if it sells out you'll find a fair few other Hot Wheels Advent Calendars at a similar price on Amazon.
Head here to buy or to browse the other calendars.

Forza Horizon 4, on XBOX One or PC – £26.99, Argos
One for the gamers, Forza Horizon 4 is the latest edition of the Horizon open world racing game series.
This time it's set in the UK with Edinburgh, the Lake District and the Cotswolds all locations you can explore. Bit naff that Newcastle doesn't feature, but still a good spread.
The main feature, however, is its dynamic weather system that switches between spring, summer, autumn and winter each week.
Throw in the 450+ cars you can drive – from the Ford Focus RS to the mega McClaren Senna – and you've got a solid package for those who like their racing games.
So far, it's the best-selling game in the Horizon series and has already won four awards, including Xbox Game of the Year at the Golden Joystick Awards. Mint.
Get it here at Argos for less than £30.

Junior off-roading experience – £49, Virgin Experience Days
This one's a bit more hands on than building a Lego model or sitting on the Xbox for an hour or two, but you'd get top marks for gifting this.
Off-roading in a 4×4 would be a hoot for any age, but especially if you're still seven years shy of the age limit for driving in the UK.
This experience is open to kids aged ten and above, and at least 4ft 6in. Accompanied by an off-road instructor with dual controls, they'll drive a Mercedes-Benz X-Class pickup truck across deep water, hills and steep slopes.
And spectators are welcome, so the whole family can come along and see their youngest navigate a 4×4 up and down a muddy track.
The vouchers can be used at ten locations across the UK and are valid for nine months.
Visit Virgin Experience Days here for locations and to buy.

Little Tikes Cozy Coupe Classic – £43.40, Amazon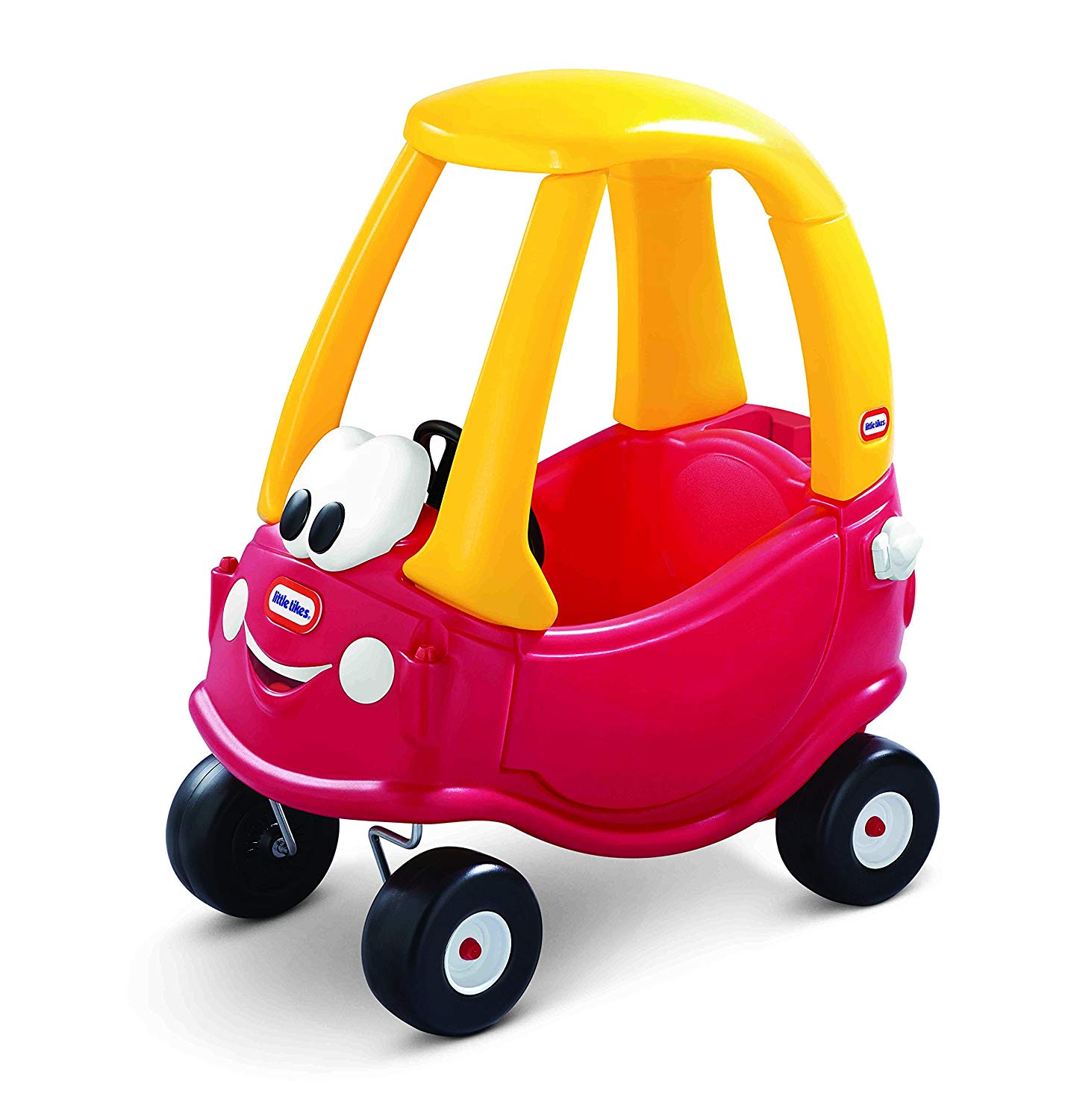 The second iconic car on our list isn't driven by an engine – or even an adult for that matter – but it's a proper four-wheel hall of famer, no doubt.
If you're under the age of 35 you've probably had a fair few encounters with the Little Tikes Cozy Coupe, and they're still going.
The latest edition is this 30th Anniversary model that comes in a number of different shapes, including a police car, taxi and truck. But if you're a former owner and wanting to pass it down a generation, you've got to go for the classic red and yellow.
It's ideal for kids between 18 months and three-years-old, and currently available for delivery before Christmas at just over £40 on Amazon. For a bit more you can get it delivered next day.
Sorted, what now?
This list is part of the Lookers Advent Calendar, sharing Christmas-related content each day in the run-up to Christmas Day.
Have a look at our Instagram or Twitter accounts at @LookersGroup for the bits and pieces we've shared so far, and all of the upcoming content.