Sad news my blog and dog fans, the Great North Snowdogs and Snowdogs by the Sea have returned to their metaphorical kennels, leaving nothing but paw prints across the North East and Brighton, and of course on our hearts. Ok, so that was maybe a little sick inducing, but it's fair to say that the project, which supports St Oswald's Hospice in Newcastle and Martlets Hospice in Brighton, has been a huge success.
The Great North Snowdogs have been rounded up slightly earlier than publicised in order to restore them back to their original glory. I know, I know, I know, I share your pain and have loved tracking down the magnificent mutts across the North East, but there is a silver lining as the four legged mutts will be going to auction to raise vital funds for St Oswald's.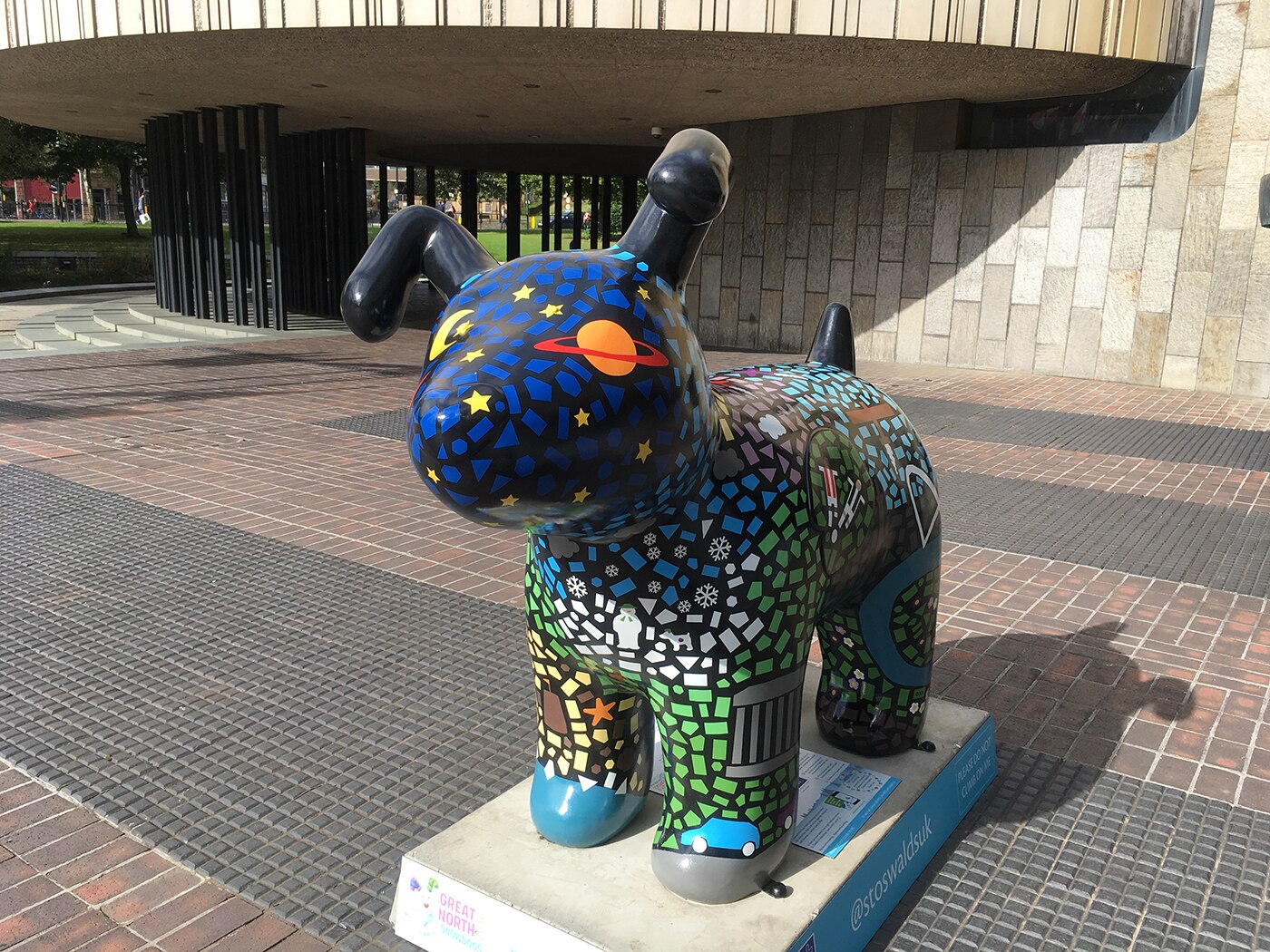 The Snowdogs will take centre stage at the Sage Gateshead on Tuesday 6th December where they will go to auction, bidding us a fond farewell as they scamper off to their forever homes. Likewise, the Snowdogs by the Sea will also be groomed and ready to go under the gavel on December 6th.
I don't know about you, but I have managed to tick off 16 of the 61 Great North Snowdogs. Favourites of mine, apart from the Lookers sponsored 'Tails of the North East' and 'Smart Vibes' of course, have been Rover Codex in Northumberland Park, North Shields, which is inspired by the Lindisfarne Gospels and, in Brighton, the street art decorated Blot the Dog.
Here at Lookers we've loved being part of all the doggy doings (if that doesn't sound too wrong). In fact when it comes to our North East dog 'Tails of the North East' we were part of the process from start to finish, from doggedly elbowing the competition out of the way at the Biscuit Factory to choose our favourite design, (which, as you can see, left me a little ruff) to keeping up to date with its creation through regular video updates from artist David Maguire, which you can see below in our time lapse video.
Meanwhile, the Lookers sponsored Smart Vibes Snowdog, created by artist Pinky, is a funky little fella with a simple yet positive message. YES! A message that typifies the tolerance and positive approach to life in Brighton.
Before the Great North Snowdogs go to auction they will be gathering together to em-bark a final farewell to the public at Gateshead Stadium between 2 and 4 December, while the Snowdogs by the Sea will be groomed and ready for their final visitors at Brighton Corn Exchange on Sunday 4th December and Monday 5th December.
It really has been a pawsitivley paw-some project and one that has helped to lead us nicely into the festive season. However, I must admit that I won't miss having to scratch around for yet another dog related pun. It's got me barking mad.
Find out when the Snowdogs will be going to auction and how you can get involved by visiting greatnorthsnowdogs.co.uk/get-involved/auction.aspx and snowdogsbythesea.co.uk/auction/.