This month is all about BBC Children in Need, with the televised appeal show on Friday 17th November and The One Show's Rickshaw Challenge kicking off today. As proud sponsors of BBC Children in Need, Lookers are supporting Team Rickshaw every step (or cycle) of the way.
Over the past few months, we have been doing all sorts of weird and wonderful things to raise money for BBC Children in Need. From running marathons, taking part in cycling competitions and delivering classic bake sales, Lookers people have been 'doing their thing' for charity. This month, we're doing what we do best, and offering some of our best cars to support the cyclists on their arduous 500 mile journey across the UK as part of The Rickshaw Challenge.
Now in its seventh year, The Rickshaw Challenge 2017 sees a team of six riders, all of whom have been supported by a Children in Need project, push themselves to the limit, battling challenging weather, steep hills and cycling over 60 miles per day, all to raise money for BBC Children in Need. They will be supported by Matt Baker, who will ride alongside them, and Alex Jones, who will cheer them on from the BBC studios.
Lookers are providing a fleet of vehicles to assist Team Rickshaw on their route, offering storage for important kit and equipment as well as much needed transport for all of the support teams along the way. The Volkswagen Crafter is the biggest vehicle being provided by Lookers, supported by the Ford SMax, Ford Tourneo Connect, Skoda Superb Estate as well as a selection of Audi and Mercedes-Benz vehicles.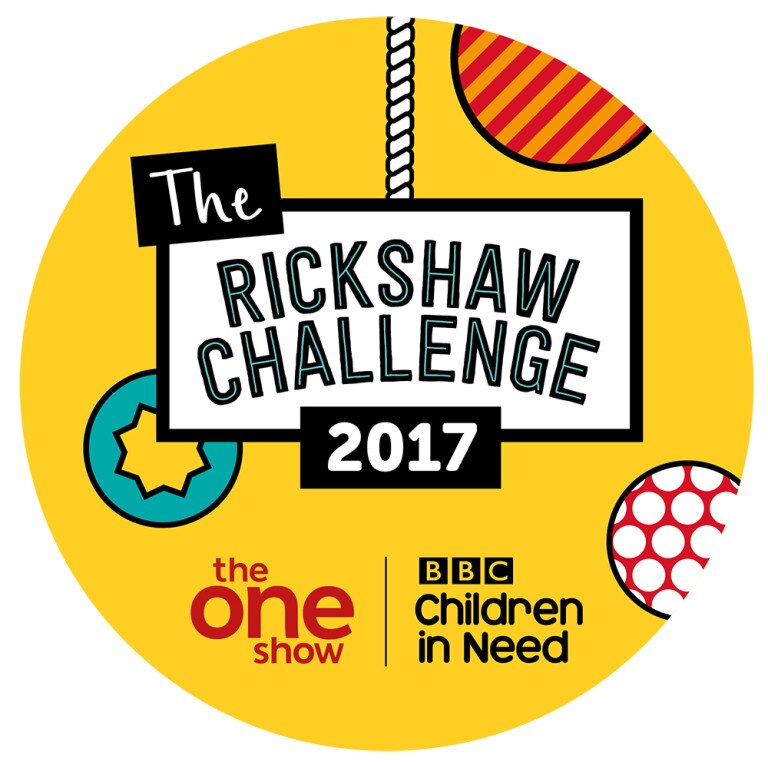 The first day will ease Team Rickshaw in gently, setting off from the BBC studios in London and riding 14 miles to Harrow, before limbering up for the 63mile ride to Banbury the following day. The third day will see riders take on a 65 mile cycle and it certainly won't be a lazy Sunday on the fourth day as the cyclists will travel a further 69 miles to Salford, dropping into Mercedes-Benz Stoke on the way for some well-deserved refreshments. The riders will continue their route, with an aim to arrive into Glasgow during BBC Children in Need's 2017 Appeal Show on Friday 17th November.
We will keep you informed throughout The Rickshaw Challenge and we'll be welcoming the team into some of our dealerships en route so we'll be sure to keep them well fuelled for their long cycle rides.
We're incredibly proud and excited to support such a fantastic event that raises such a lot of money for an amazing cause. Make sure you keep checking the Lookers blog for more Rickshaw Challenge updates.