Renault has been leading up to something big with the new Koleos. Well it has 2,705mm of wheel base and 4,673mm of overall length to be precise, but I'm talking metaphysically.
First came the Renault Capture in 2013, with its zesty take on inner city motoring, before the Renault Kadjar was introduced two years later to crash the small to mid-sized SUV party.
But it's with an older model that Renault is staking its true claim in the market, and while the Koleos has been on sale since 2007, its latest iteration could be mistaken for a completely different car, such has been the advancements in motoring technology and design over the last 10 years. A simple facelift this is not. Well, if it was it would be on the scale of Renee Zellweger circa 2015.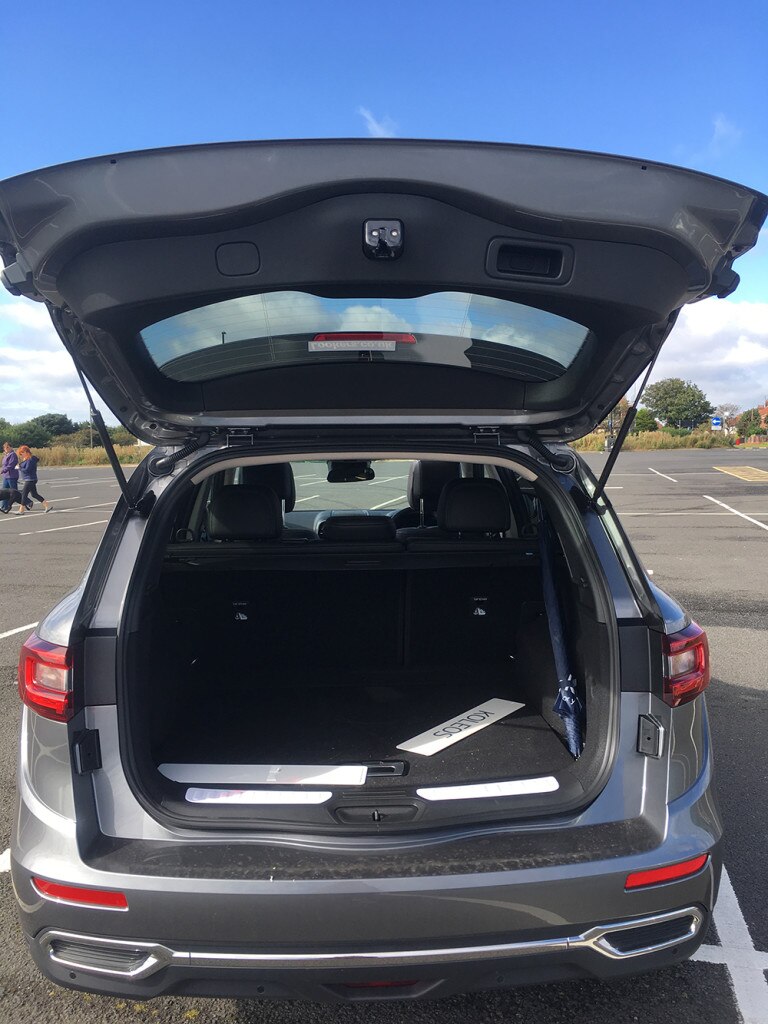 In fact Renault pulled the plug on the first generation Koleos, with poor sales blamed for its untimely demise. Well, with this version, the comeback is complete. It's a bit like when Take That split up, only to return with square jaws and the ability to sell out football stadiums.
It completes a 3 piece SUV jigsaw which sets a benchmark for the car class and ensures that its competition has its work cut out for it.
The changes are tenfold. I drove the Koleos Dynamique S Nav, which starts at £27,500. For that you get a ridiculous amount of standard equipment including 8″ alloy AGAPI wheels, carbon black interior, LED daytime running lights and even a panoramic sunroof, which was something I was not expecting, and as a result got very excited. Very, very excited. I can only apologise for the video below.
Taking in the beautiful North East coastline on a sunny, if somewhat blustery day, I was struck by how smooth the ride was. Now, when you consider that the Coast Road that takes you to Tynemouth and Whitley Bay is currently undergoing the roadworks from hell, with miles of exposed stripped back concrete passing for temporary surfaces, the steadfast and stoic stance of the Koleos was nothing more than a modern miracle. It swayed gently into the corners, dealt with pot holes with the serenity of a Buddhist Monk and was, put simply, a joy to drive.
It's comfortable at speed and more than comfortable when it's stuck in traffic, with a standard trim level that affords you carbon black cloth and soft synthetic leather upholstery, climate control and some pretty cool ambient lighting. Like a kid in a bouncy castle, you'll never want to get off.
The sense of space I felt driving along the coastline certainly allowed me to take in every last ray of Autumn sunshine, with that smooth and easy to operate sunroof allowing me to bask in its splendour to my heart's content. Des-pac-ito!
Driving the manual, diesel powered DCI 130 entry level version, I was impressed at how much torque was produced and while some drivers may want to opt for the 4 wheel drive model for those longer country drives, as a road car, this front wheel version felt up to any job that I could have possibly thrown at it. Ok, so I was driving along the coast to buy a 99 with a Flake, but I could have easily been venturing further afield into the nearby Northumberland countryside.
With more than enough room for a growing family, whether that's actual family members or the many, many suitcases or flat packs you're inevitably going to have to squeeze in there, this is a car that's performance is matched only by its practicality. Also, it's pretty damn fun to drive.
The Koleos is back and most definitely here to stay.
Apologies once again for the video.