Welcome to September's edition of The Steer: Our monthly round up of motoring news, where we bring you the biggest stories from the world of motoring
The passing of a motoring movie icon
Burt Reynolds, one of Hollywood's most recognisable leading men, passed away this month.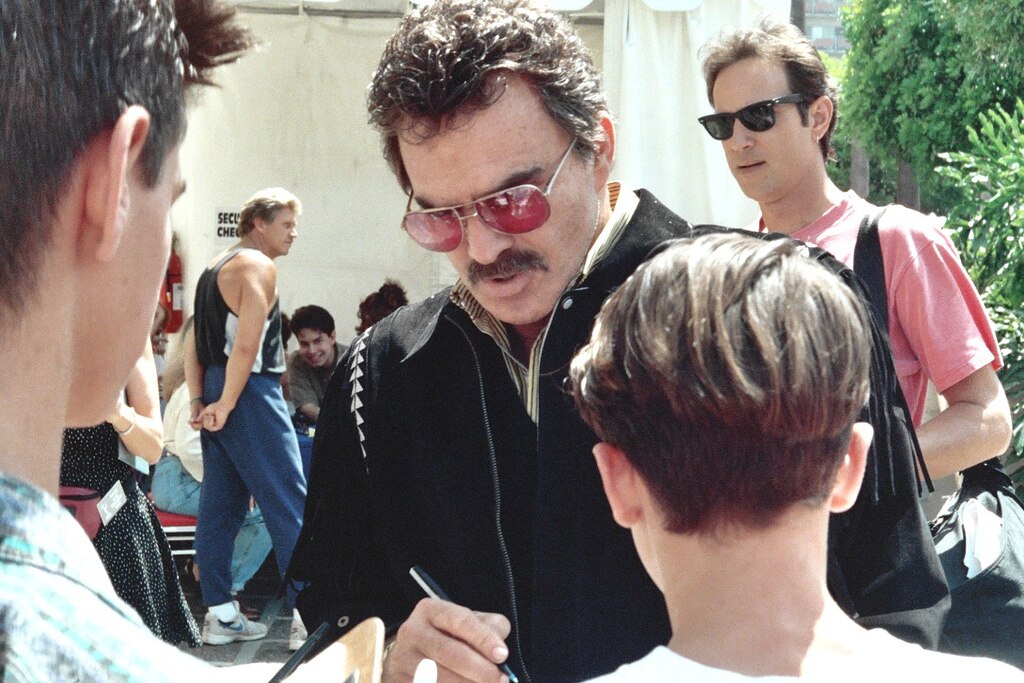 Star of countless feature films, Reynolds will perhaps forever be remembered for his role as Bo "Bandit" Darville in Smokey and the Bandit.
In the film he drove a Pontiac Trans Am, the American muscle car that saw its sales double in the two years following the movies release in 1977. The actor was also gifted the Trans Am used to promote the film.
Fellow onscreen action man Arnold Schwarzenegger called Reynolds a "trailblazer", who showed him how to transition from an athlete to a movie star, and Adam Sandler – who played his character in the 2005 remake of The Longest Yard – described him as a "true legend" who "will be missed by all".
Britain's electric pledge powers on
Britain is set for its largest independent vehicle battery factory, with Williams Advanced Engineering and Unipart collaborating on a new electric car battery plant to open in Coventry next year.
Williams Advanced Engineering is part of Williams Grand Prix Holdings – parent company of the Williams Formula One team – and for the past four years has been the sole battery supplier for the electric Formula E racing series.
The joint venture will operate under Hyperbat Limited and create 90 jobs at its Coventry plant. Its first customer will be Aston Martin, with the initial batch of batteries going to the luxury brand's electric sports saloon – the Rapide E.
Audi's all-electric debut
And while we're on the topic, the all-electric Audi e-tron was unveiled at its world premiere in San Francisco this month.
Although its 200-mile plus range puts it among the better figures in its class, the e-tron's biggest selling point will be the tech it has on offer.
To name just one bit of fancy kit, traditional wing mirrors have made way for video cameras that record the road and display it on two small screens mounted just inside the windows.
On the move, the e-tron's 402bhp is managed by the quattro all-wheel drive system – the same intelligent power delivery you'll find in many other models by the manufacturer.
European orders for the e-tron are expected to arrive before the end of this year.
Exercise during your commute
Saudi entrepreneur Nasser Alshawaf has come up with a mode of transport that'll get you to work in a bit of sweat, even when you aren't running late.
With the help of Oscar Brocades Zaalberg and his design and engineering firm BPO, Alshawaf thought up the FitCar PPV – standing for pedal-powered vehicle.
Starting with an Audi A4 Avant, they removed the accelerator and replaced it with the pedals from an exercise machine. The brakes are also hand-operated, using the same system you'd find in a disabled driver's car.
Although it's still a prototype, Brocades Zaalberg told Auto Express he'd got it over 100mph, saying it "really was a workout!".
Kimi Raikkonen to return to Sauber
In mid-September, it was announced that Formula One veteran Kimi Raikkonen will leave Ferrari when the season ends in November.
He'll return to Sauber next year, where he kicked off his F1 career in 2001. In the 15 and a bit seasons he's spent in the series – either side of his two-year break in 2010 and 2011 – the self-titled 'Iceman' has picked up 20 grand prix wins and 100 podiums to date.
And with six races still to run this year, he could yet add to that tally before making the move.
F1 plans to excite and inspire
Raikkonen's Ferrari departure hasn't been the only big news in F1 this month – concepts have been revealed on what the cars could look like in 2021, when the series enters its next phase.
F1 chiefs are keen to come up with cars that can follow one another more easily, with more opportunity for overtakes, but also cars that "kids want to have up on their walls".
They also want to inspire the next generation of engineers, hoping that the racing series "creates the passion for young people to get involved" in all forms of engineering.
If the brief is anything to go by, excitement seems the main aim for the next batch of changes.
And from Lookers
Earlier this month, Lookers expanded its dealership network with the purchase of Jennings Motor Group. The acquisition will build on Lookers' strong Ford presence in the North East, following the purchase of Benfield three years ago.
We also gifted two brand new cars to prize draw winners in September, as part of our ongoing fundraising for Children in Need. The first of our winners was surprised with a £25,000 Nissan voucher, while the second received the same sum for a brand-new Vauxhall.
Keep an eye out for next month's edition of The Steer, where you'll find the motoring news and highlights from October.