This World Book Day, Lookers has launched a new mascot in the form of Lucky, the Lookers' dog, as part of our aim to become the first-choice motor retailer amongst families.
Lookers are introducing the new mascot to align with its family-friendly ethos, with the four-legged friend set to become an integral part of Lookers' national network of dealerships.
Lucky features in a range of materials, including in-dealership activity sheets and, to mark World Book Day, 'Lucky's Big Break', the first in a series of children's storybooks that will introduce families to the lovable canine. Coming soon, there will also be a range of Lucky stickers and sticker sheets.
The books and activity sheets, which can be taken home by visitors, have been designed to engage and entertain children and allow a little more time for their parents to browse for their next car.
Keeping right up to date with the latest gaming trends, Lookers are also planning to roll out augmented reality technology across its dealerships, which will allow children to complete a 'Lucky Treasure Hunt' using a tablet or phone, with the prize of a Lucky soft toy waiting for them at the end.
Families can keep up with Lucky's adventures outside of the dealership too through his very own Instagram account and hashtags: @LookersLucky #LuckyOnTour.
Group Marketing Director Heike O'Leary revealed Lucky at the Lookers Managers' conference last month, with the mascot mingling with delegates as well as meeting guest speakers including British Jamaican chef, musician and entrepreneur Levi Roots.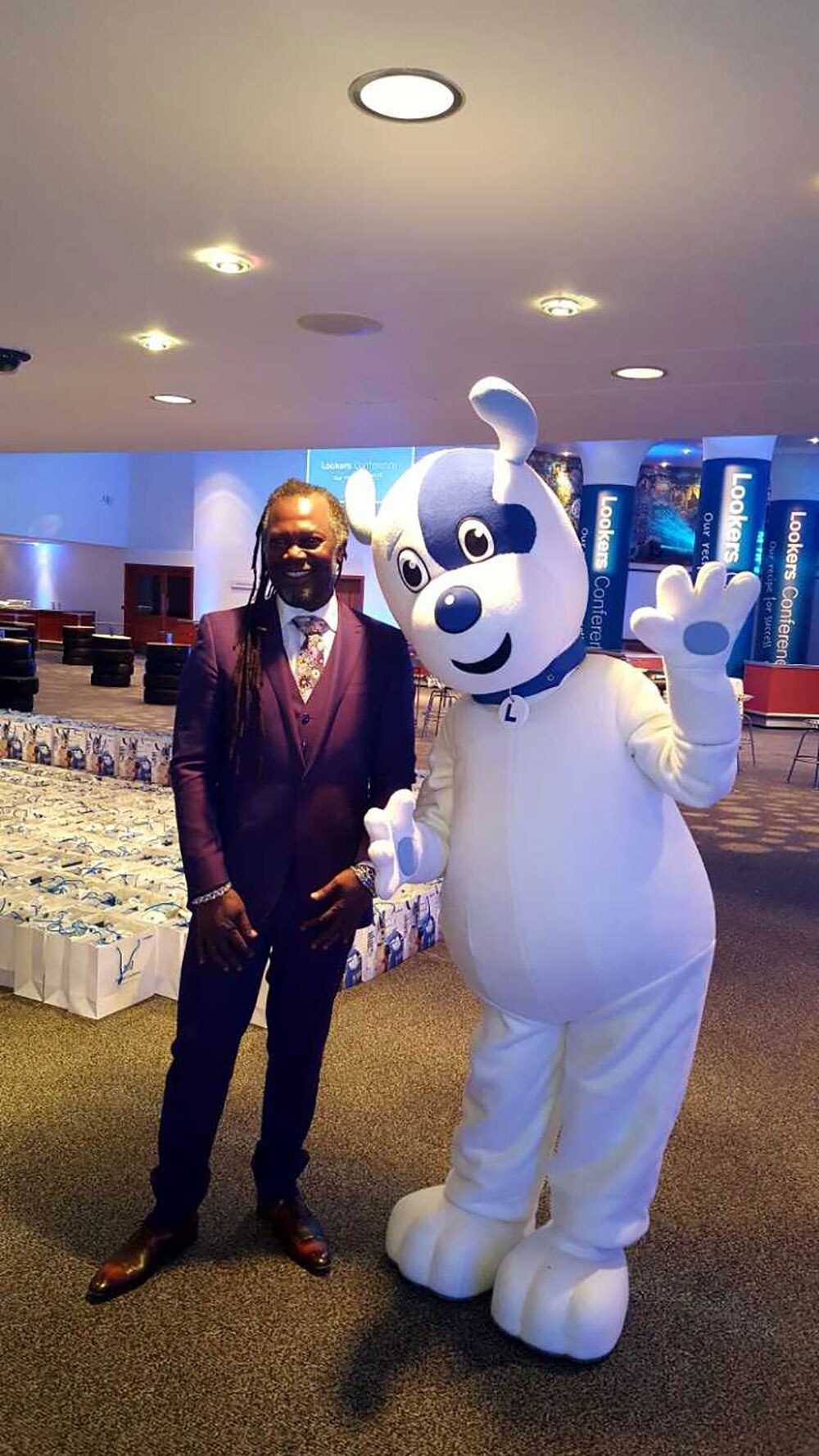 Heike O'Leary said: "The launch of Lucky represents a huge cultural shift, not only for Lookers but for the wider motor industry. We want to be seen as the retailer of choice for families and part of that is appealing to the imaginations of children as well as creating an inspiring brand in the eyes of their parents. Lucky fits our personality as a business perfectly, he's loyal, fun loving, enjoys going on adventures and we can't wait for our customers and their children to meet him."
Parents and children are encouraged to visit their nearest Lookers dealership to experience Lucky for themselves!