Jaguar is a leader in high-end luxury, but the F-Pace is top cat when it comes to pairing premium feel with practicality, profile and pace, and it was one of the first cars to do so.
Since being established, the firecracker of a car has exhilarated the automotive industry, receiving Car of the Year award wins from the likes of Auto Express and inspiring cars now belonging to the same bloodline, such as the I-PACE and slightly downsized E-Pace.
Here's what it offers…
Contemporary luxury
F-PACE's interior of handpicked and high-quality materials for seating, controls and storage space feels current and classy, yet neat and tidy and not at all over the top.
You can craft your own contrastive blast of colour from Jaguar's cluster of combinations for the interior using the online 'Build Your Own App' until you find which blend works for you.
There's also the option to add on the Configurable Ambient Interior Lighting feature, from which at the flick of a switch, you can highlight the finest interior design details with soft pools of light in a choice of ten different colours, filling the car with an ambience which mirrors your mood.
Clever practicality
Drivers who move from SUVs to other models are more often than not on a car hunt for a vehicle with more space. In the driver's seat of an F-Pace, you feel comfortable, yet secure, with adjustable side bolsters to offer lateral support to your forearms, shoulders and elbows.
Passengers get more than enough legroom with leg and knee room being up to 944mm and 65mm respectively.
At 650 litres, the boot is well sized, long and tall and there's plenty of useful storage space in the cabin too.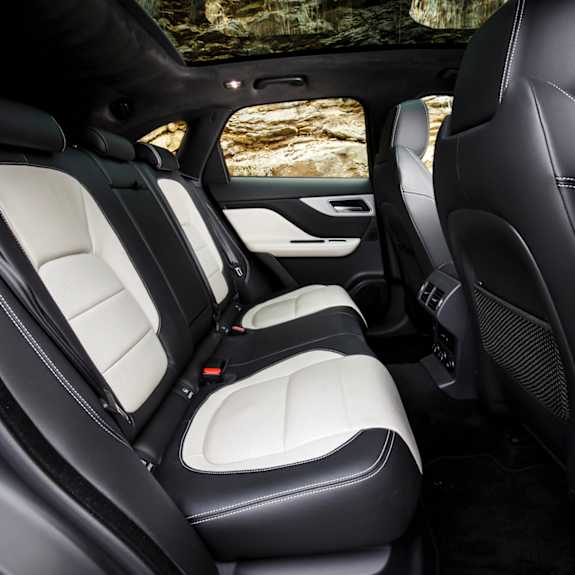 Exhilarating performance
The fluidity of the way that the car drives through its efficient frame, consisting of a double-wish-bone front, rear suspension and lightweight aluminium architecture, allows for driving that feels light, easy and relaxed.
In the Jaguar F-Pace, a soft, pocketed gearbox cushions and supports your hand whilst shifting from one gear to the next through a 6-speed manual transmission system, or you can opt for an 8-speed automatic transmission system, which delivers rapid shifting and effortless acceleration to suit your driving circumstances.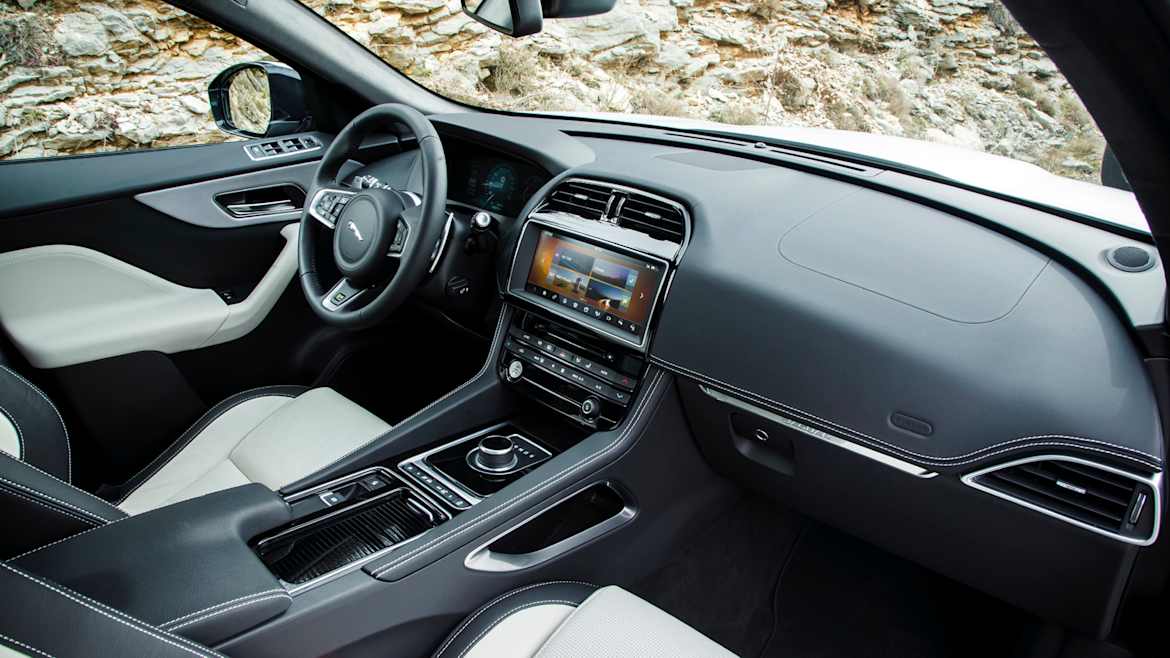 The jarring of stop/starts in busy traffic-jams is lessened with the a function that brings you to a complete halt in queues of cars, then immediately starts up again when you put your foot on the gas pedal. This function helps to save fuel, especially during urban driving.
How does the Jaguar F-Pace adapt to different weather conditions?
Handling snow and slippery conditions is no problem for the F-Pace, as the driver benefits from All Surface Progress Control (ASPC). The pull-away function helps you increase your traction on the road and make steady progress in challenging conditions, and technology governs the speed of the vehicle if it happens to start travelling at a faster, unwanted speed on a sloped gradient.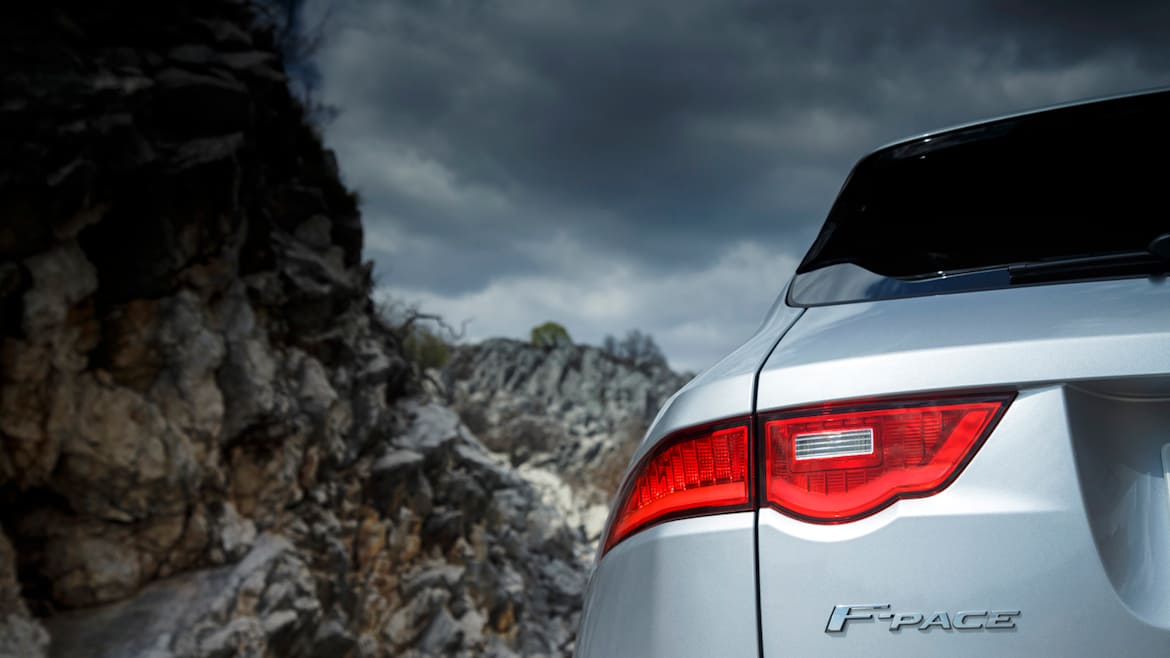 On a rainy day, just switch On All Wheel Drive (AWD) to prompt your car into initiating Adaptive Surface Response (AdSR), which can recognise the difference between surfaces to exploit the maximum available grip.
Verdict
Jaguar jumped ahead of many brands in the automotive industry when they introduced the F-Pace. As Jag's first SUV, there must have been at least a handful of their customers who were feeling fairly sceptical.
However, through 70 exceptional award wins which praised the brand for its innovative design and pioneering practicality, the car was taken on a test drive to Montenegro to embark on a number of enticing and exciting journeys. When the car handled each route with poise and precision then, stunt man Terry Grant decided it was time for them to team up and tackle the highest 360° loop-the-loop in the world, in which they broke a Guinness World Record.
The road trips around Europe and the exhilarating stunt not only showcased that the sports car persona just comes naturally to the F‑PACE, but it also captured the essence of what this vehicle wants to inspire; dynamic drives and creative exploration.
Browse our latest deals on the Jaguar F-Pace.