Here are the cheapest electric cars on the market right now
Looking for an electric vehicle (EV) that won't break the bank? The myth of EVs as overpriced has been well and truly busted by now. Today, we're breaking down our favourite affordable electric cars.
Our picks for the 5 most affordable electric cars
Here are five cheap Electric cars that we've picked out as exceptional options on the market right now. All five boast good performance and impressive range. Take a look and pick your favourite.
smart EQ
A nippy little number whose 80bhp engine can get you up to 81mp and go from 0-62 in 11.6 seconds. The smart EQ has improved suspension, making it a much more pleasant ride. You can pick from the standard fortwo and more spacious forfour versions. The forfour is bigger, giving you more seats and space to play with for a few hundred quid extra.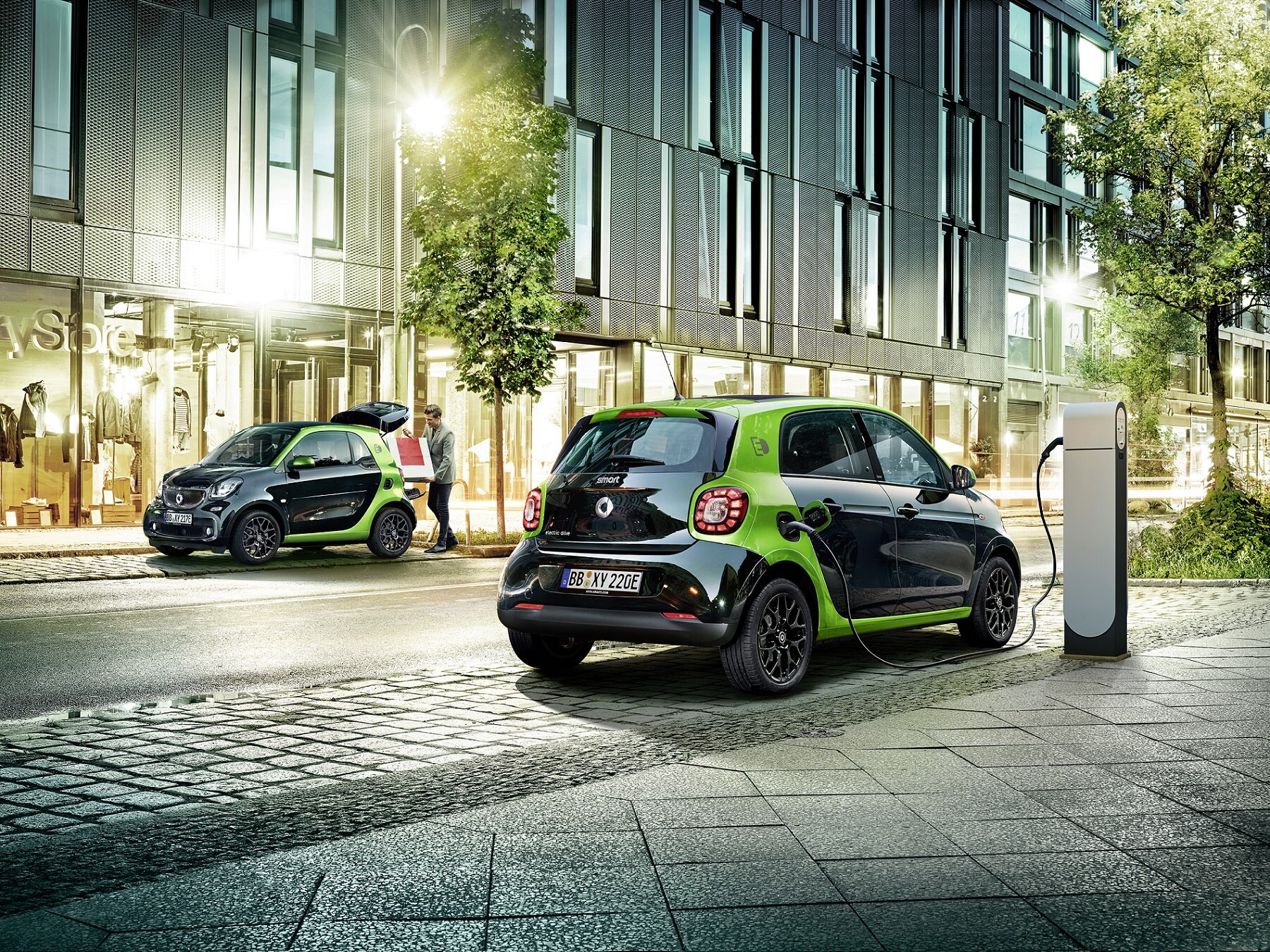 If you're charging from home, you can do so in about three hours. A range of 80 miles is more than enough to handle most people's daily drive. All in all, it's a compact favourite, engineered for today's lifestyle and tomorrow's energy challenges.
Volkswagen e-up!
The Volkswagen e-up! boasts a sleek, minimalist design without losing that distinctive Volkswagen look and feel. This new generation of the beloved urban ride gives you everything you need, inside and out. 0-62mph in 11.9 seconds is respectable with light, easy controls for all of its 159-mile range.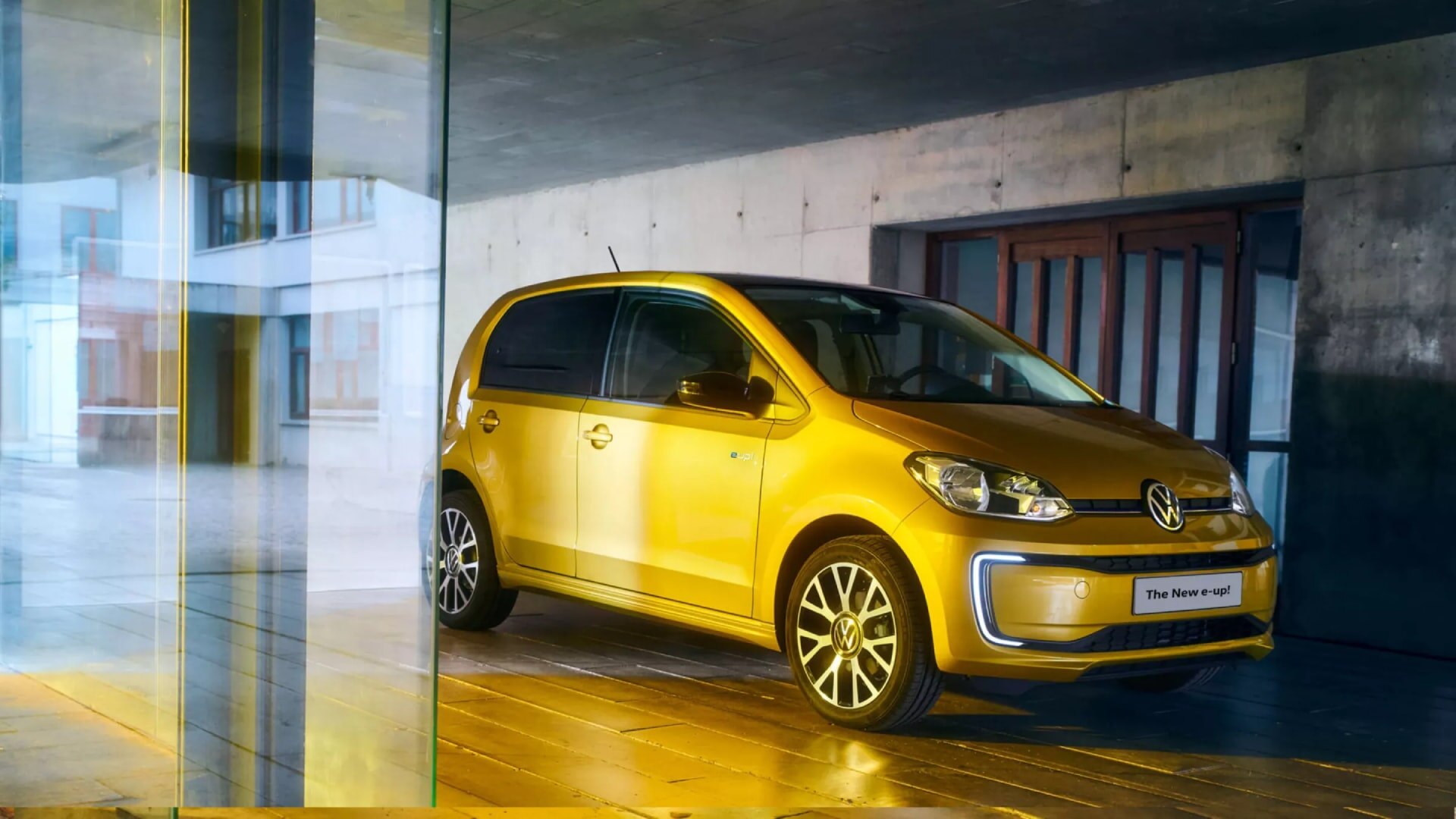 Once you're in the driving seat, you'll really appreciate those big windows and generous structure; you've got fantastic visibility of everything going on around you. When it's time to charge, you can go from empty to about 80% in an hour using a 40kW charger. At home with a 7.2kW unit, a charge takes four hours which you can do overnight.
SEAT Mii Electric
The Mii can take you up to 161 miles on a full battery, thanks to its 36.8kWh battery. An 82bhp electric motor with 156lb-ft of torque gives you the agility you need you to navigate busy city traffic. That's what the Mii was built to do, and it excels in its role.
Inside, it's that good honest SEAT vibe. Easy smartphone integration lets you get your tunes playing and map open in no time, you can even lock and unlock the car with the app. Despite being one of the smaller cars on our list, the efficient design makes it comfortable to get in and enjoy.
Škoda CITIGO e
With Škoda's CITIGO e offering, you're getting a 36.8kWh battery powering an 82bhp electric motor, along with a range of 162 miles without needing to charge. A 250-litre boot and seating space for four means it's a solid family option that can handle exactly what you need it to do.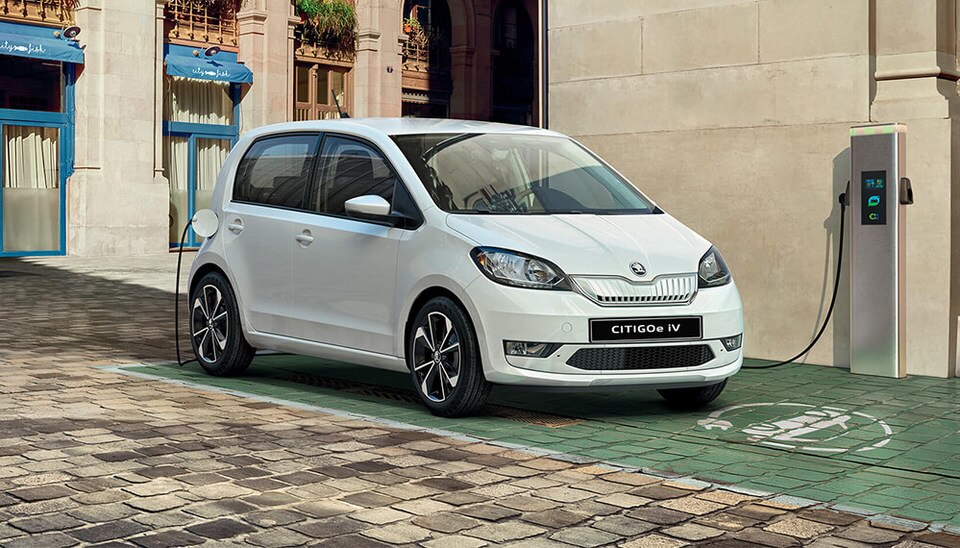 With a 7kW home wallbox, you can comfortably charge it from empty to full overnight. When it's time to go, you can expect 0-62mph in 12.3 seconds. That's not the fastest on this list, but the CITIGO e's utility and spaciousness make it a contender worth taking seriously.
Volkswagen ID.3
Volkswagen is doubling down on creating solid EVs and the ID.3 is one of our favourite creations. Five doors, five seats, and three battery options give you a lot of versatility. A 45kWh battery gives you 143bhp and 200 miles of range. That becomes 148bhp and 250 miles with the 58kWh, or 201bhp and 330 miles with a 77kWh battery.
If you love the Golf, this ID.3 is for you. VW fully intend this to be their new torchbearer for the brand, replacing the beloved Golf that's defined them for half a century. That same cosy ride and clean, sturdy interior gives a comfortingly familiar driving experience, once that's fully prepped for the future.
How to cut the cost of an electric car
Here in the UK, the goal is to phase out fossil fuel-powered vehicles asap. By 2030, the sale of these vehicles will be banned outright. The government offers grants for buying EVs to help people make the jump. You could also qualify for a cash grant to install an electric car charging point at your home.
Alternatively, speak to your employer. Some companies offer salary sacrifice schemes to let you buy an EV, similar to how the cycle to work programme helps you get a bicycle.
Electric cars are getting cheaper all the time as technology advances and the used car market blooms. Even if you can get a better deal on a petrol or diesel car before 2030, those deals are becoming rarer and rarer.
Are electric cars cheaper to run than petrol and diesel?
Once you've bought your EV, your running costs will usually drop quite a bit. Charging a car at home is dramatically cheaper than filling a traditional vehicle up with petrol or diesel. Even if you're paying to use a public charging station, it should still be cheaper than going to the pumps.
Insurers also take a different approach with EVs. On the whole, they're not as powerful as traditional cars so your insurance company might see them as less of a risk and offer lower premiums. The amount you pay in road taxes could also be less, thanks to government incentives.
The cost of servicing your electric car
EVs are beautifully engineered, but they have way fewer moving parts than traditional vehicles. Servicing costs for an electric car are very likely to be lower as a result. That being said, you'll still need to service at the same intervals as cars with combustion engines but that's mostly for digital diagnostics. That's faster and cheaper to carry out than changing parts.
Go electric for less with Lookers
EVs are getting better, and cheaper, with every passing year. Concerns about performance, particularly range, are a thing of the past. The lowest range on this list of cheap EVs is still many times what the average driver covers in a day.
Then, when you realise how much cheaper EVs are to run, the choice is clear. There's never been a better time to go electric and take advantage of all that support. Here at Lookers, we're committed to giving people the info they need to make the right choice.
Learn more about choosing an electric car.