With the final of the 2016 European Car of the Year just around the corner, experts appear to be in agreement that each car on the shortlist represents the best in class.
Writing in the Telegraph, motoring journalist Andrew English remarks that 'Any one of the seven models shortlisted for the 2016 Car of the Year (COTY) award would make a proud addition to anyone's driveway.' While over at TopGear.com Stephen Dobie also shares the same sentiment, commenting: 'The shortlist for 2016 looks talented throughout. '
All award winners in their own right, the ultimate decision will be unveiled at the end of this month at the Geneva Motor Show. Who would you vote for? Read our handy reviews and pick a worthy champion.
Audi A4
Drivers love Audis for their spaciousness, quality build and reliability. The hugely popular A4 of course embodies all of that – and more. Technology also plays a big part in its appeal, with the mid-range model benefitting from sat-nav, a seven-inch touchscreen, 10 speaker stereo and low-resistance tyres which can boost economy. This sleek saloon is no stranger to awards either. Amongst its many accolades it has been crowned as 'What Car? 2016 Car of the Year', and in 2015 collected an impressive 5 titles in the 'Connected Car 2015' awards.

MX-5
Now in its fourth generation the car that has made motoring fun for over 25 years is still delivering. And the figures prove its legendary status. This best-selling two-seat sports car is a favourite with motorists and motoring journalists alike who are captivated by its agile handling, striking looks and consistent performance. It appears the British in particular have a soft spot for this sleek roadster with approximately half all MX-5s sold in Europe going to British drivers. Another vehicle with a clutch of awards in the trophy cabinet, it has recently claimed the title of 'Roadster of the Year' courtesy of Auto Express.
Volvo XC90
Volvo's reputation for safety, space and robustness is legendary. They can now also add performance and style to this impressive list courtesy of the XC90. This seven-seater offers versatility and practicality to those who need extra capacity – think families, those with dogs, even car-booters etc. Performance is delivered through a variety of 2.0 litre four cylinder Drive E-powertrain engines – 2 petrol and 2 diesel. Also available is a plug-in hybrid which combines the more powerful petrol engine at the front with an electric motor at the rear to produce 400 hp and 640 nm of torque. As you would expect this powerful SUV is no stranger to awards having scooped 'Category Product Design 2015' (Red Dot Design Awards) and 'Most Connected Car of the Year'.
Jaguar XE
One of the biggest new car launches of 2015 was Jaguar's new BMW 3 Series rival, the XE. Featuring a new range of 'Ingenium' diesel engines and based on Jaguar Land Rover's aluminium-intensive architecture. The XE has proven itself a worthy rival to other premium brands and has gained massive popularity with its legion of fans, including business and fleet drivers. Known for strong resale values, the XE has also picked up accolades including the Auto Express 'Compact Executive Car of the Year 2015'.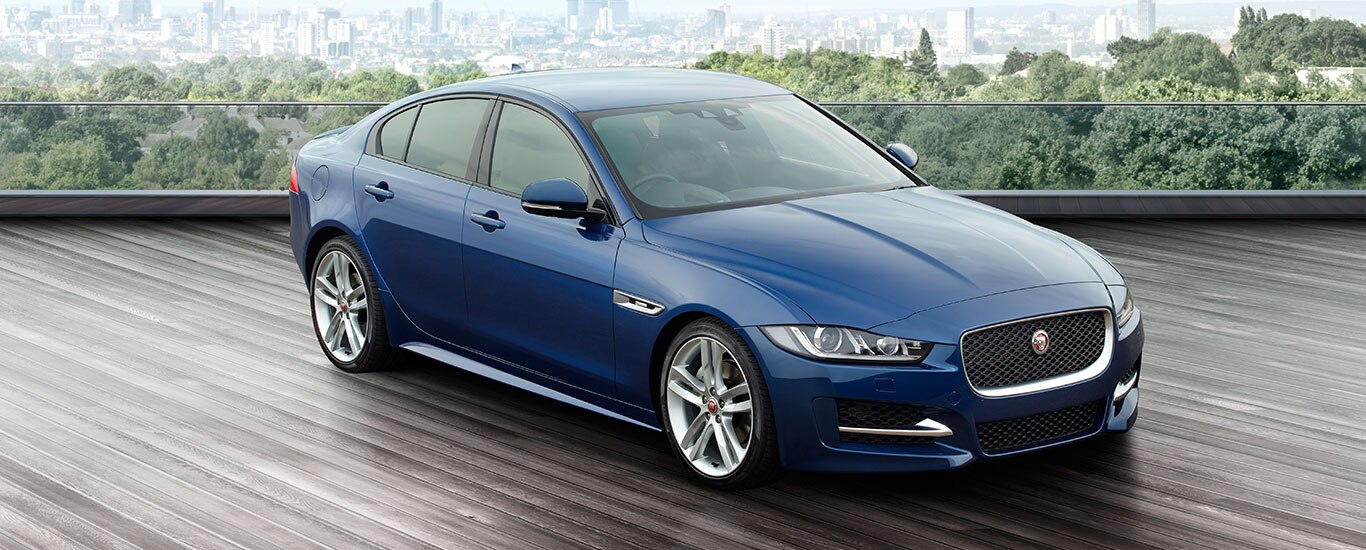 While its status is perhaps a little less gilded than others on this list, the Astra remains a worthy finalist nonetheless. It features more cabin and storage space inside and comes with a much improved interior layout, evolved styling outside and a more efficient range of engines. Now in its seventh generation, it has proven itself to be one of the best-selling hatchbacks in the UK. Cleverly engineered, its suspension will absorb those pot holes we seem unable to get rid of on our roads these days. Yet another winner, the Astra 1.0 Turbo eco FLEX has picked up the What Car?' Family Car Category' (best buy under £16,000).
The flagship model from this budget brand, the Superb nevertheless rivals more premium class vehicles. Now in its third generation the Superb has more to offer than ever. Spun off the VW Group's ubiquitous MQB platform, the Superb is 3cm longer and 5cm wider that its predecessor while incredibly managing to shed 75kg in weight. Recognising this combination of quality with performance, the Superb has a brace of awards, including the Auto Express 'Family of the Year' and the What Car? 'Best Estate car' (Estate 2.0 TDI 150 SE Business).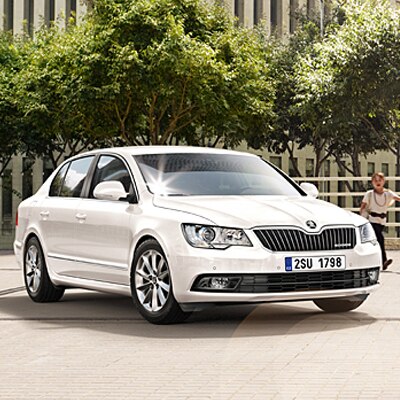 BMW's new luxury saloon competes in the same market as the sophisticated Mercedes-Benz S-Class and regal Audi A8. Developments for the new model include the adoption of new six-cylinder petrol and diesel engines, as well as the option of a plug-in hybrid powertrain for the first time. Its stylish yet restrained lines give it an air of elegance and its standard equipment is very generous, including, in air–suspension, parking sensors, auto-dipping headlights and 18 inch alloy wheels. Scooping the What Car? 'Technology award 2016', cements its high-tech credentials.