What drives the monarchy?
Today marks a very special occasion for the Royal Family as the Queen celebrates her Sapphire Jubilee - an astounding 65 years as Monarch, surpassing the record held by her great grandmother Queen Victoria. Over her 65 year reign Queen Elizabeth and her family has travelled in many of the best cars in the world. To celebrate her reign and love of great British cars we have taken a look at some of the favourite cars of the Royal family.
Some of the cars used (officially and unofficially) by the Royal Family over the years include:
Rolls Royce Phantom VI

Land Rover Discovery

Land Rover Freelander

Aston Martin DB6

Audi A8 limousine

Jaguar XJ

Bentley Continental Flying Spur
And many more. Get further detail on each of these models below.
Official Cars
When the Queen is attending any official or state duties she has a fleet of eight limousines to ferry her, and any dignitaries around. Her Royal Highness's state cars include three Rolls Royce's, three Daimlers and two Bentleys, each car is painted in Royal livery claret, and none have license plates.
Two of her state limousines were in fact given to her as gifts, the first was a Rolls Royce Phantom VI which she received from the Society of Motor Manufacturers and Traders to celebrate her Silver jubilee in 1978. She was most recently given a Bentley from the luxury British manufacturers to celebrate her Golden jubilee in 2002, the Bentley was designed with lambswool, is armoured and air-sealed.
On state visits in England the Queen has a St George slaying the dragon mascot on her car, while on state visits to Scotland she uses the Lion mascot .It's not only luxury cars the Queen likes to travel in she also has a fleet of Volkswagen people carriers to get her and her army of security around, as well as a host of State Review Range Rovers.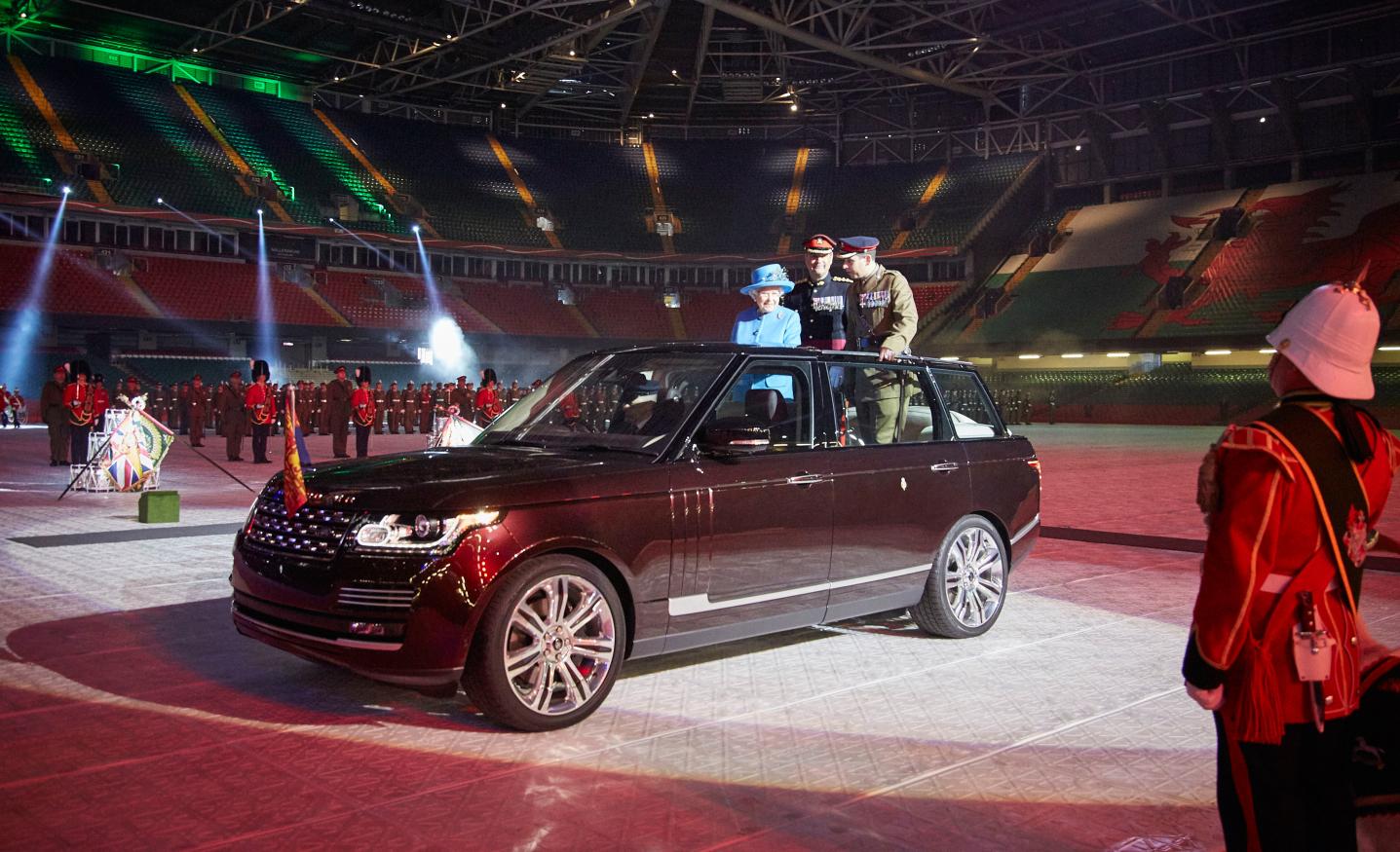 Personal Cars


When not travelling around in limousines the Queen and HRH Prince Philip's favourite choice of cars are Land Rovers. Many a times the Queen has been pictured at her holiday home in Balmoral driving around the ground's in her favourite car of all time a Land Rover Defender.

Funny thing is the Queen is the only person in the country who is allowed to drive without a driving license! Prince Phillip is also a fan of the iconic British brand; he has been pictured driving both a Land Rover Discovery and Freelander.

Not to be outdone by his parents Prince Charles also has a host of luxury cars to attend appointments and events. Probably the most famous car to be driven by Charles is his Aston Martin DB6 which was given to him by his parents on his 21st birthday; William and Kate were driven from Buckingham Palace in this car after their wedding. Charles also has an Audi A8 limousine and a Jaguar XJ.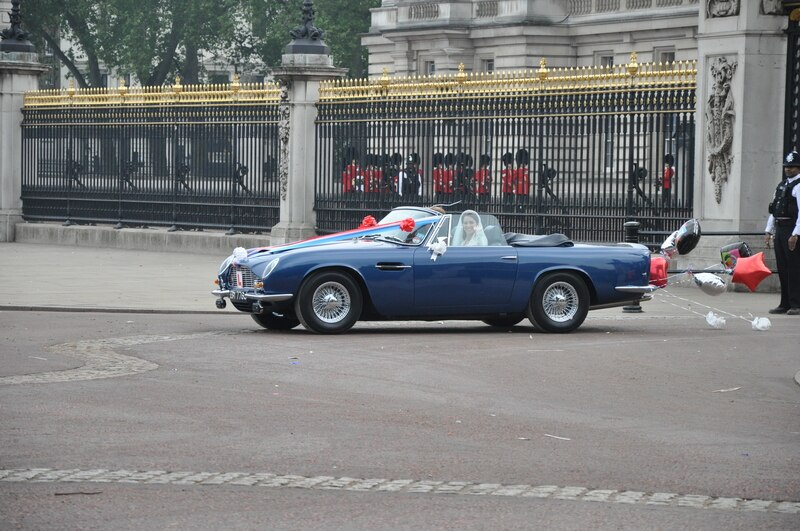 The grandkids prefer to go for the German option for their cars, at the moment their favourite brands seems to be Audi as William, Kate and Harry all drive one. Audi supplied William with a stunning A5 Sportback recently, and both Harry and Kate drive an S3 and A3 respectively. When it comes to Royal engagements the Prince and Princess of Cambridge have the luxury of being chauffeured around in a delightful Bentley Continental Flying Spur.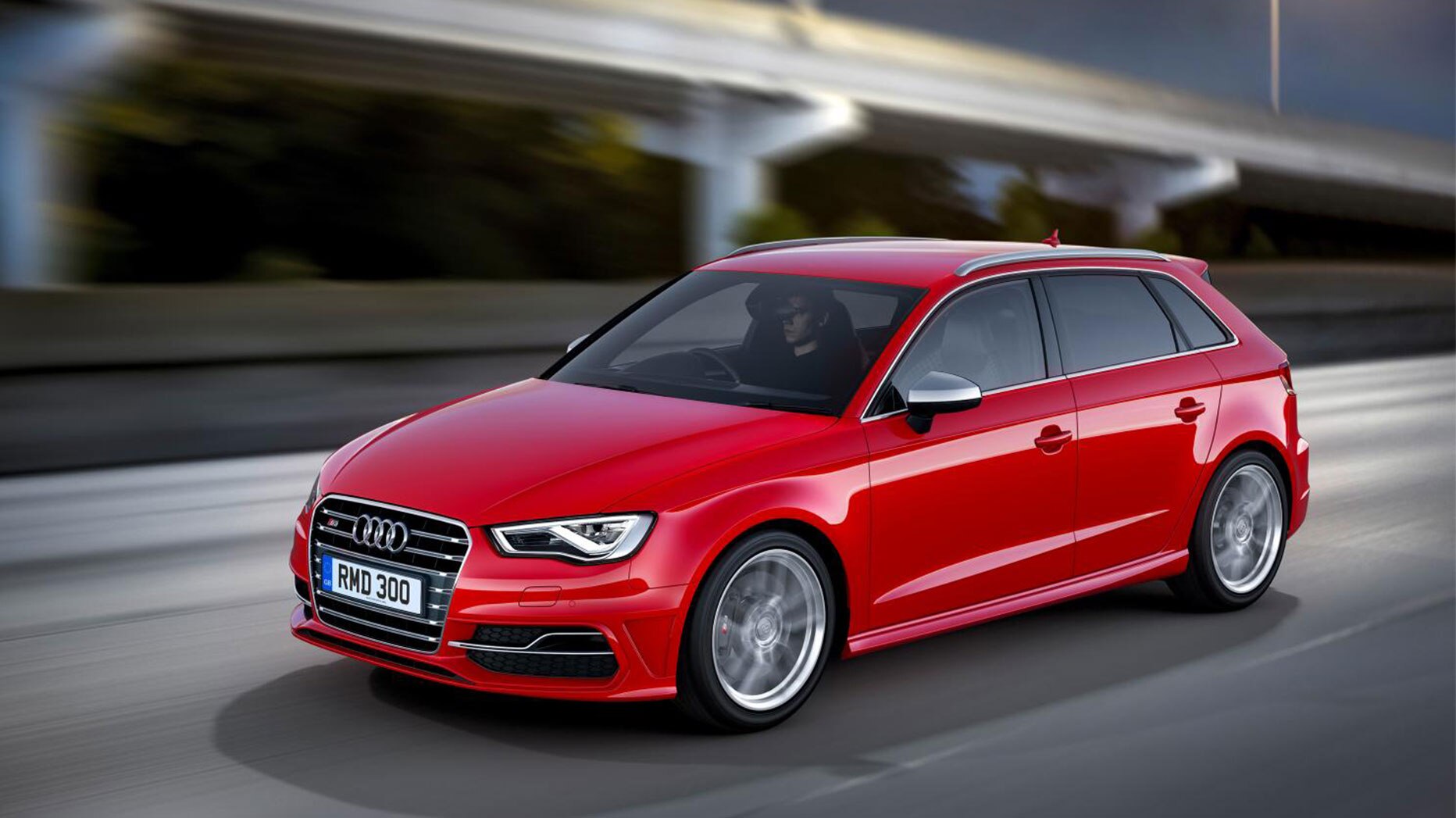 The Royal Family seem to like to keep their choice of cars mainly British, although German brands such as Audi are beginning to become popular especially with the younger Royals. One of the most famous British manufacturers Jaguar are so well liked by the Royals that they have been awarded three Royal Warrants, from the Queen, Prince Phillip and Prince Charles.

Of course it's not only cars the Royals like to travel in the Queen also has her own private helicopter and private train!