So it was on a bright sunny morning that Lookers held its second annual Lookers Supercar Track Event at Croft Circuit in support of military charity 353.
The event gave lucky motor fans the chance to put on their driving gloves and put their foot down in some of the most powerful cars on the planet.
Split into 4 teams and given 4 man colours, Team Black, Gold, Silver and White, we were given the keys to a day of unadulterated day of turbo charged, pant spoiling fun.
There were cars, lots of cars. A Ferrari 488 GTB? Yeah it was there. A McLaren 650S?, yup. Ariel Atom, of course. Maserati Quattroporte, Nissan GT-R, Mercedes-AMG GTS? Yes, yes and yes. There was even a Mazda 3 MPS there, which, ok, may not have had everyone's pulses racing, but me, a Mazda fan. Peeing myself with excitement.
After a quick and much needed bacon sandwich and a briefing from the site owners on ways to avoid killing ourselves, we got ready and prepped for the cars. This involved lots of staring into the void and putting strange toilet seat cover things on our heads to stop the crash helmets chaffing.
To say that the experience was mind blowing would be an understatement. Everyone had the chance to complete 3 laps in each of the cars, as well in the Ferrari and McLaren with a professional driver at the wheel who thought nothing of hurtling into the corners at 100mph. One guest: "Oh…..my…..god. That was (head going from side to side), crazy. Yes, crazy that's a good word for it. Erm, I need to lie down in a dark room now."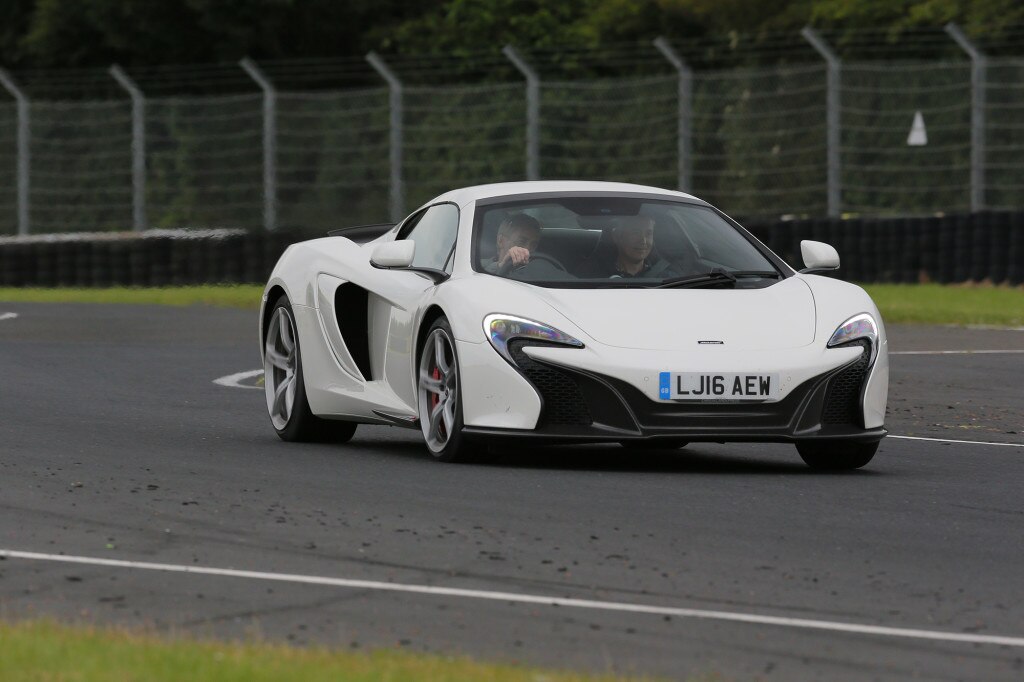 The Lookers Marketing team were of course out in force to help manage the event, which included handing out a continuous supply of water and paracetamols. And although it may have rained cats and dogs in the afternoon, everyone had an amazing time, with many tales of nerve shredding, out of body laps exchanged throughout the day.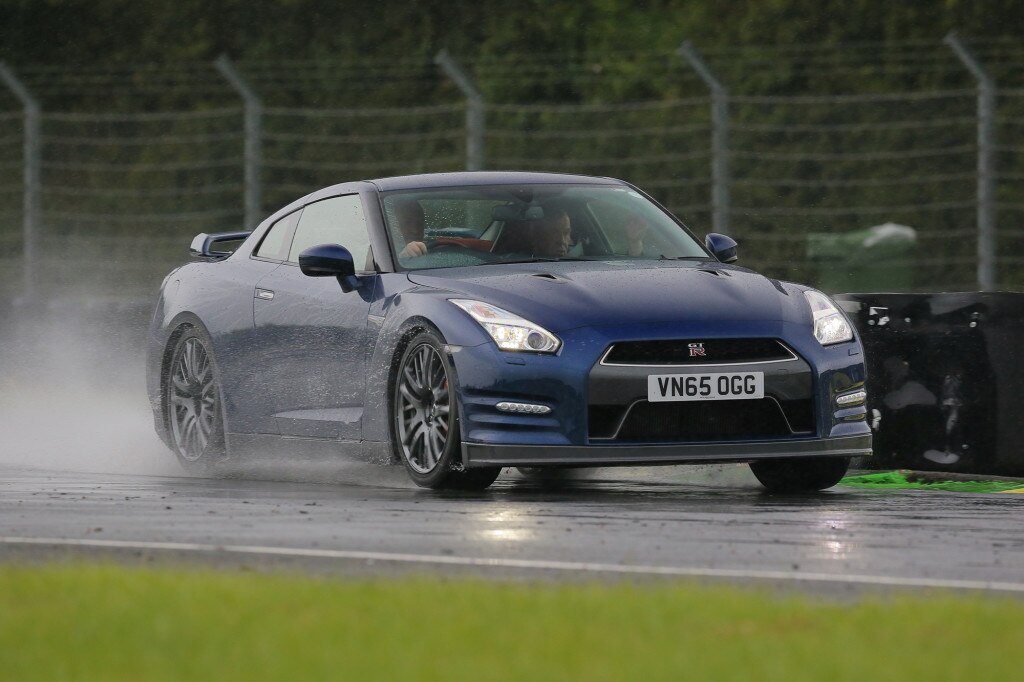 After lunch was served (including wild boar sausage, a revelation), my group were taken to the Stunt Driving element of the day, which saw them attempt everything from J-turns (you know the ones that getaway drivers pull off in heist movies), ridiculously fast and tight parallel parks ,which made my half hour efforts look pitiful, and doughnuts, lots of doughnuts. So many doughnuts that I suddenly regretted having a double helping of lemon meringue roulade and tiramisu at lunch time.
In fact, knowing that stunt driver Paul Swift would pull off a few extra doughnuts on the trip back to the mini bus, I opted to walk back slowly, in the rain.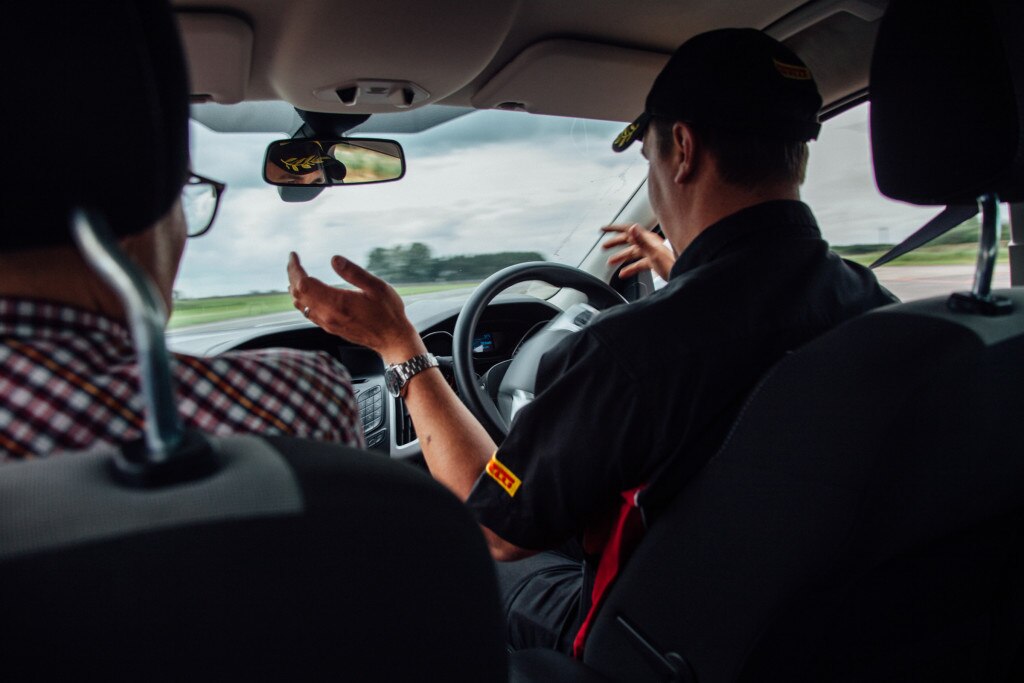 As well as a hard core day of driving, which also included a very muddy 4×4 off road challenge, the event raised a staggering amount for charity 353 with the help of an evening reception at Rockliffe Hall and a prize auction. Two tickets to see the legend that is Lionel Richie certainly proved popular.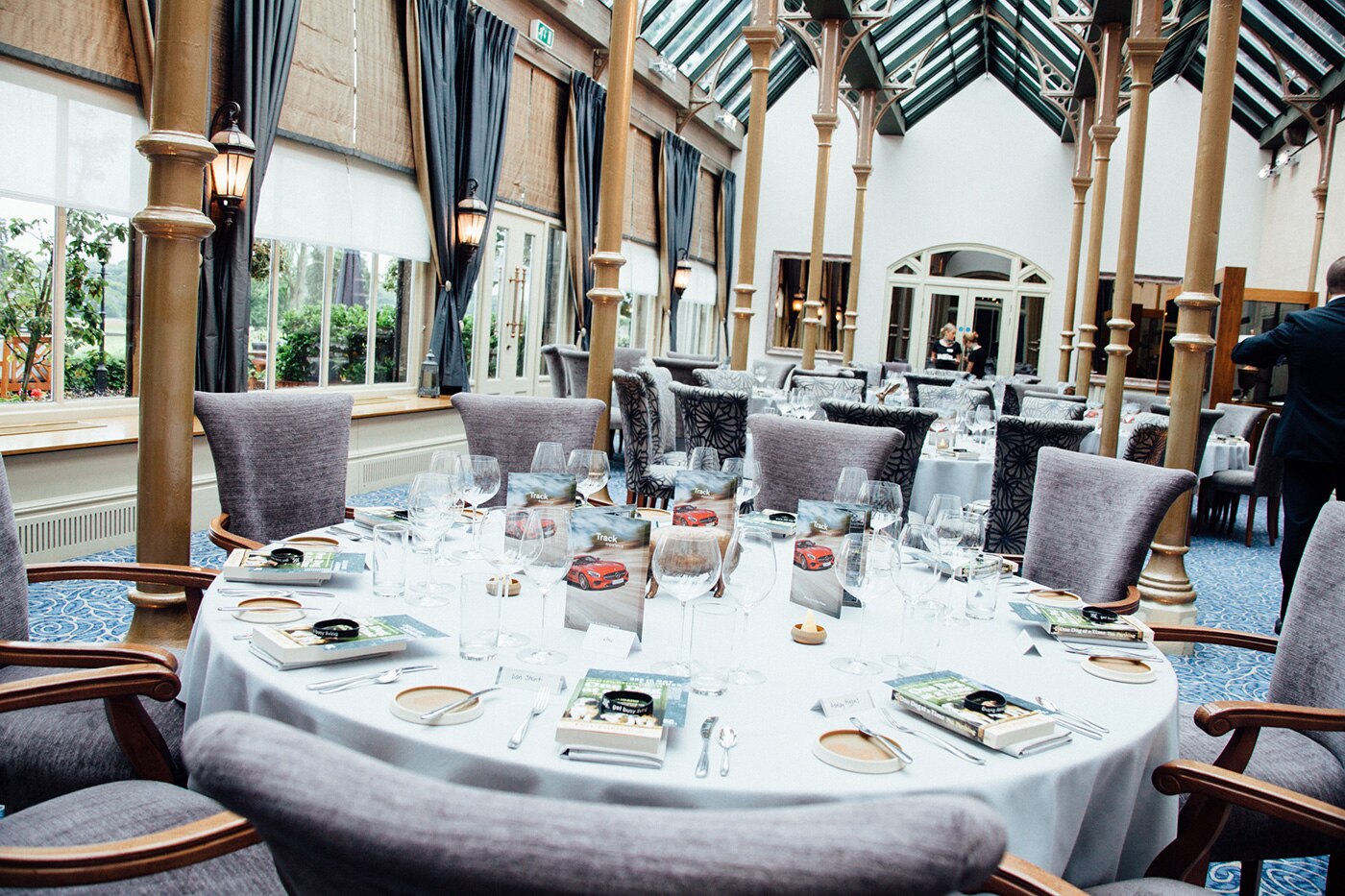 353 is named after Private Conrad Lewis who sadly became the 353rd British soldier to be killed In Afghanistan and supports the friends and family of those who have sacrificed their lives in the field of conflict.
Lookers were certainly more than happy to help out as well as indulge customers and motor fans alike in a vat of pure petrol soaked, near death madness.
I'm signed up for next year.