You can save about £7k on a used Renault Clio RS, so I try one straight from the forecourt
There's a fair bit of saving to be had by going used, rather than brand-new. Despite the draw of shiny black tyres and a cushy 0 miles on the clock, you can't argue with the coin you'll save on a preowned model.
But when I say 'used', I'm not speaking in the same terms as that shifty bloke down the car boot sale who's trying to flog a settee he's had in the family since Dancing Queen was no.1 – there's genuine value to be had on the forecourt.
And if you're after a bit of performance-spec buzz on a budget, second-hand might be your best shout. To test that thought, I drove a '65 plate Renault Clio RS.
Age after beauty
It might be nearly three years old, but this Clio RS doesn't look it. Even the '18 plate Clios knocking about at the minute have the same shape, save for a few trim upgrades.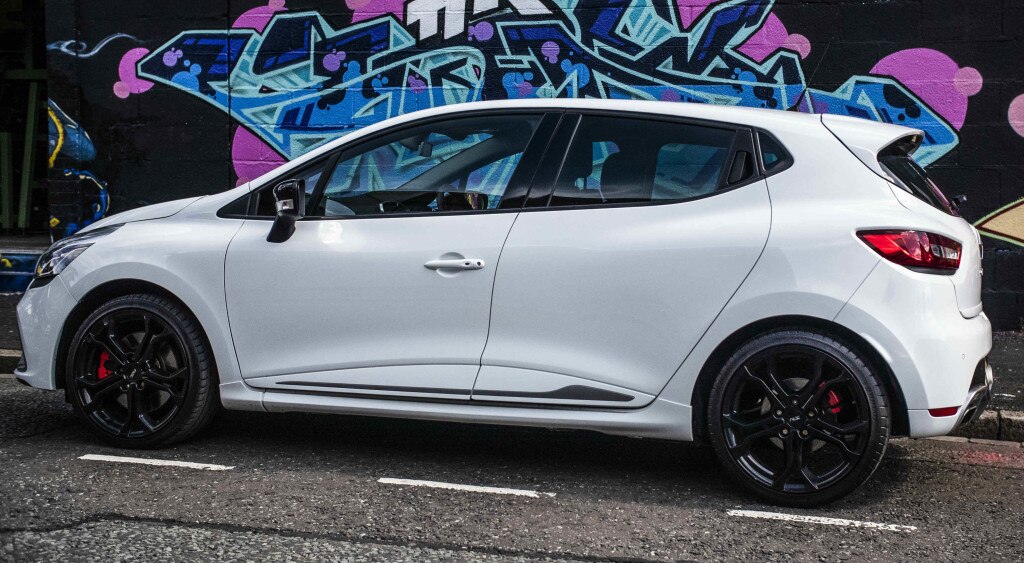 In terms of looks, the only noticeable change on the newer RS is the upgraded LEDs on the front bumper, shaped on the Renault Sport badge.
The model I tested was also helped by the fact it'd clearly been dusted and polished more often than your mam's mantelpiece.
It only takes a glance to agree it looks mint – the white paintwork with black trim is a solid combo, but the red brake callipers under black alloys is the stand out feature.
Behind the wheel
Although it doesn't have the same flashy bucket seats that come in the new Megane RS, the Clio's are still better than standard. The seating position is quite low, with extended supports either side of your back and legs that give more of a track car feel.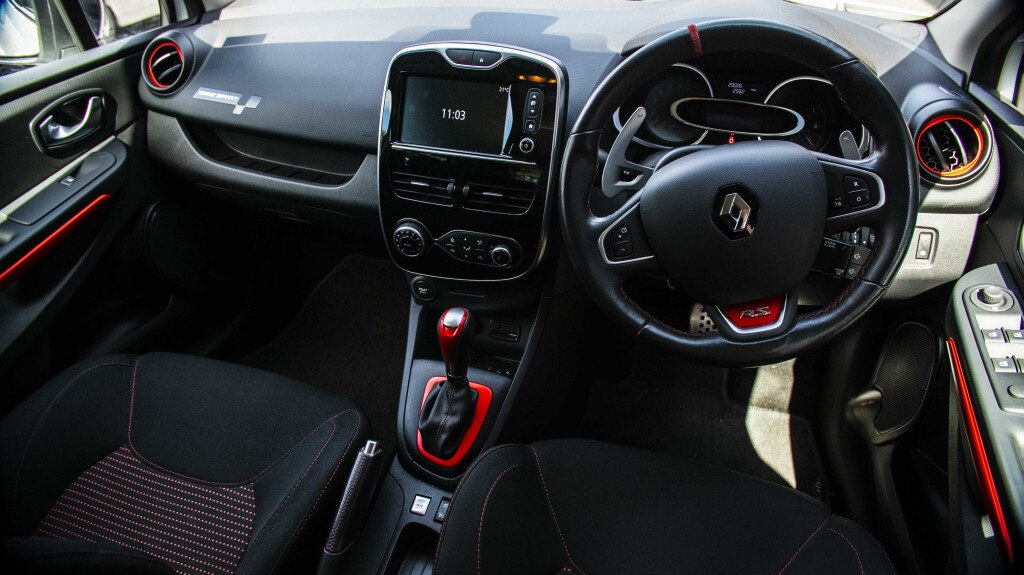 And when you've pulled the red seatbelt – a nice touch – round yourself and buckled in, you'll want to open the windows a crack and hit the START button.
The growl on the turbocharged 1.6-litre grows for a second and then settles at a grumble in neutral, egging you on to press the accelerator before you've even slid the stick into drive and pulled away from the kerb.
Without being overly loud, it's got a nice sound to it.
The Clio RS can be driven without going mad
After a minute or two of seesawing with the pedal, you might be ready to see how the Clio RS actually drives.
And it turns out that, when you want it to, it can be quite sensible. Despite the 197bhp under the bonnet, the Clio RS can actually go about its business without kicking off.
The exhaust noise is a lot less noticeable when driving about within the normal rev range, and the automatic gearbox – that comes as standard – moves through the levels without any hint that it would rather be driven like it was stolen.
As an entry-level performance motor with a market that includes young drivers, the Clio RS' ability to drive sensibly will appeal to parents – and with the savings on a preowned version, it might be a winner if you're lucky enough to get a car on your birthday.
But, it can also be a bit mad
That being said, the RS will also do the other thing you want it to. Shift. If you hit the RS DRIVE button below the handbrake, it'll jump into Race mode.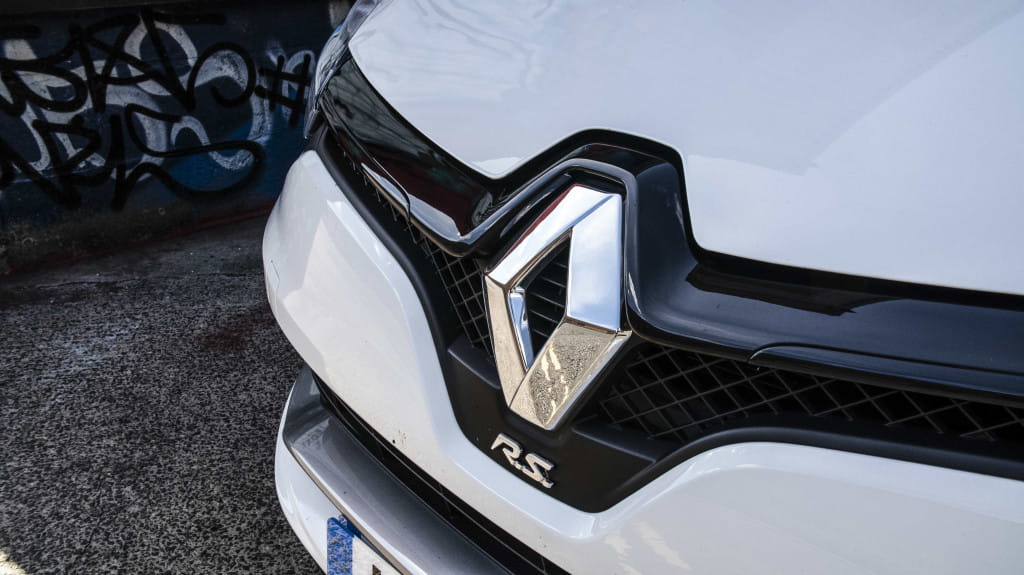 A green icon lights up on the dials and the exhaust noise ramps up. A press of the pedal now produces a higher pitched, more serious-sounding note.
When you let off the accelerator for a second, the exhaust now pops and gargles – not a deafening pop, but more like the Clio is clearing its throat before getting underway.
And with a 0-60 time below seven seconds, it does so with a fair bit of urgency. It's also quicker than the previous RS' time.
As you'd expect from a car with a wheelbase no longer than a chair leg, the handling is also just as fun – with the rear wheels doing well to follow whichever direction you've thrown the front into.
It's got poke, and practicality
It doesn't come with the option of a manual 'box or 3-door shape, that will upset a few hot hatch diehards, but this model has brought pocket rocket performance to a new market.
With five doors and a properly comfy ride – something that's often sacrificed for a rigid setup in sportier models – the 2015 Clio RS is a car you can drive normally, but also have quite a bit of fun in.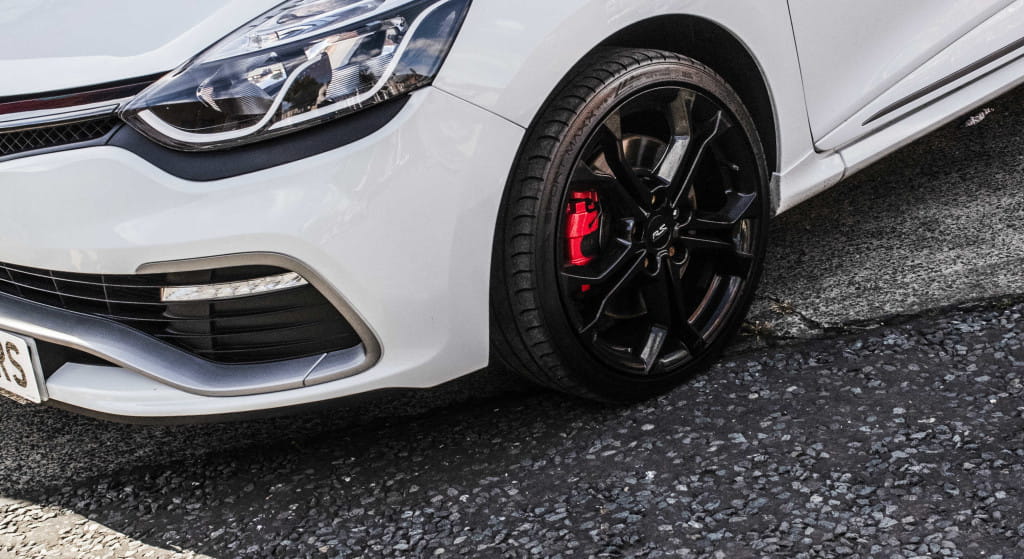 It's ideal for young drivers who're after a small car with more than enough power, but also motorists who want a car that's fun to drive, and more practical than the usual pacey superminis. And this Clio RS in particular, at less than £12k, is a solid option.
Find the profile for this exact Renault Clio RS on Lookers' used car search, or find more info on the Renault Sport range at www.lookers.co.uk/renault/new-cars/renault-sport.
The standard Clio is also available on the Lookers Renault Motability Scheme.