Ten Great Large SUV Options at Lookers
Fans of large SUVs generally have an abundant wish-list. What's important to them? Space, practicality and versatility are frequently mentioned most often. Luckily for those drivers, at Lookers we have compiled 10 of the best 4x4s – all offering luxury, presence and off-road capability.
Our selection of 7-seat 4x4 options for 2019 includes:
Audi Q7

Range Rover Sport

BMW X5

Hyundai Santa Fe

Nissan X-Trail

Kia Sorento

Volvo XC90

Volkswagen Touareg

Mercedes GLS

Skoda Kodiaq
Read more about each of these models below.
1. Audi Q7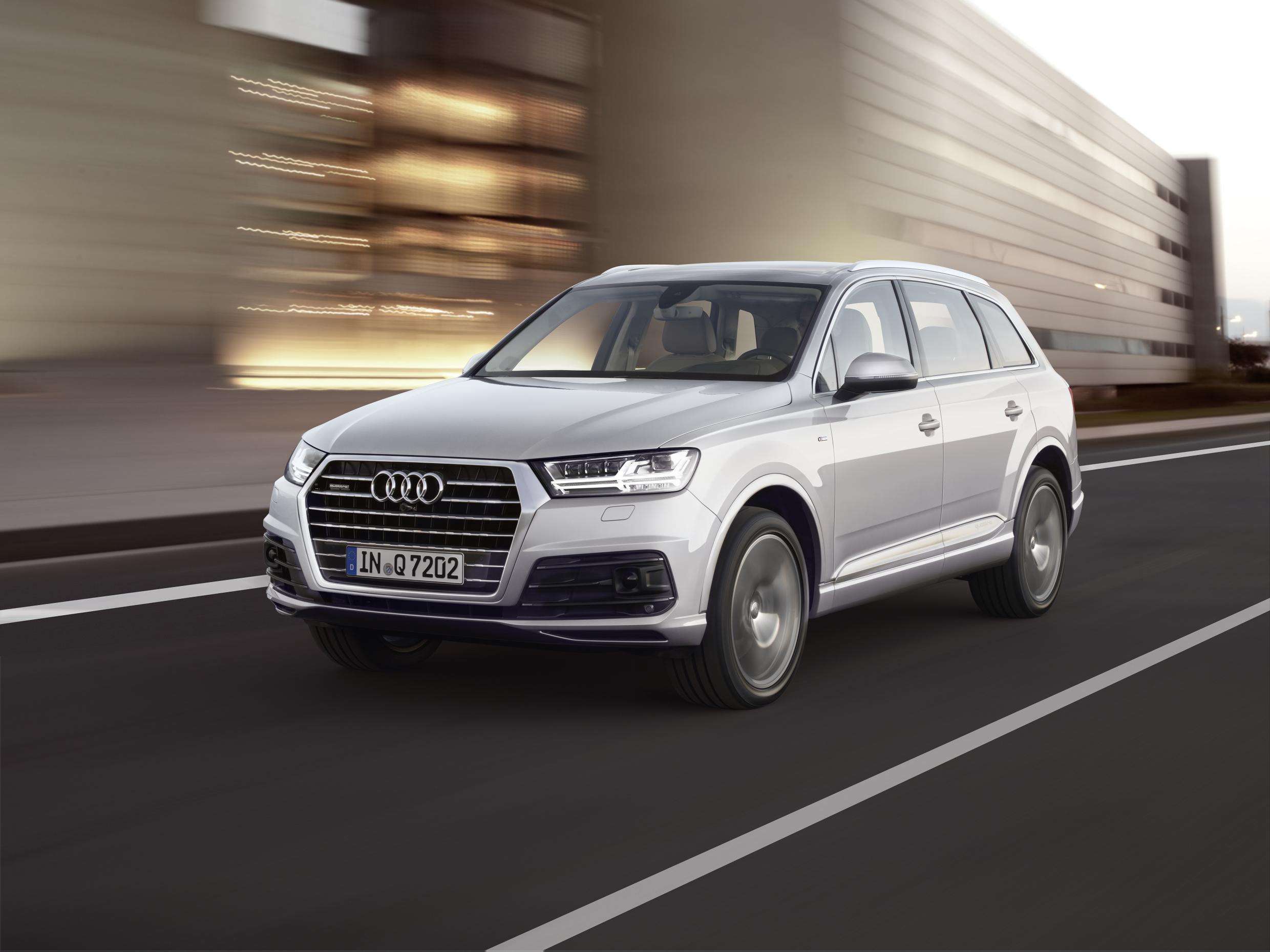 The Audi Q7 is an imposing seven-seat family car which boasts a luxurious interior and impressive off-road abilities. Featuring the much-admired Audi quattro all-wheel-drive system, there's always a serious amount of grip to play with when tackling steep hills or when enduring challenging road conditions.
The Q7's generous size means there's a vast amount of space inside – not only can it seat seven very comfortably but, with the rear seats folded, it can also support an immense 770 litres of luggage capacity.
2. Range Rover Sport
Combining style with substance the cleverly agile Range Rover Sport has many impressive features. A large practical cabin, luxurious materials and an array of off-road systems come as standard. The innovative air suspension and terrain response system fuse to offer compelling on and off-road capability.
The all-important third row of seats which will accommodate seven passengers comfortably, come as an optional extra.
3. BMW X5
Initially introduced in the 1990's and now in its third generation, the X5 effortlessly combines seven seats with off-road capability.
Handling on the X5 does not disappoint. BMW precision delivers on the road capability and it's very much at home in the mud too. Hill-descent control is fitted as standard and its high-riding stance gives it good ground clearance. The X5 delivers seven seats and a comfortable ride, economical engines and a high quality interior.
4. Hyundai Santa Fe
The highly popular Hyundai Santa Fe comes with either five or seven seats, and in the seven-seat configuration it's an exciting alternative to a more classic family MPV.
Arguably headroom may be a little tight in the third row of seats, but there's still a generous amount of space available. For additional versatility the second and third row of seats are able to be folded flat, extending the boot capacity significantly. Driving dynamics are smooth and comfortable too. Overall this is a good buy – comfort and generous equipment levels make it ideal for families and those who need more space.
5. Nissan X-Trail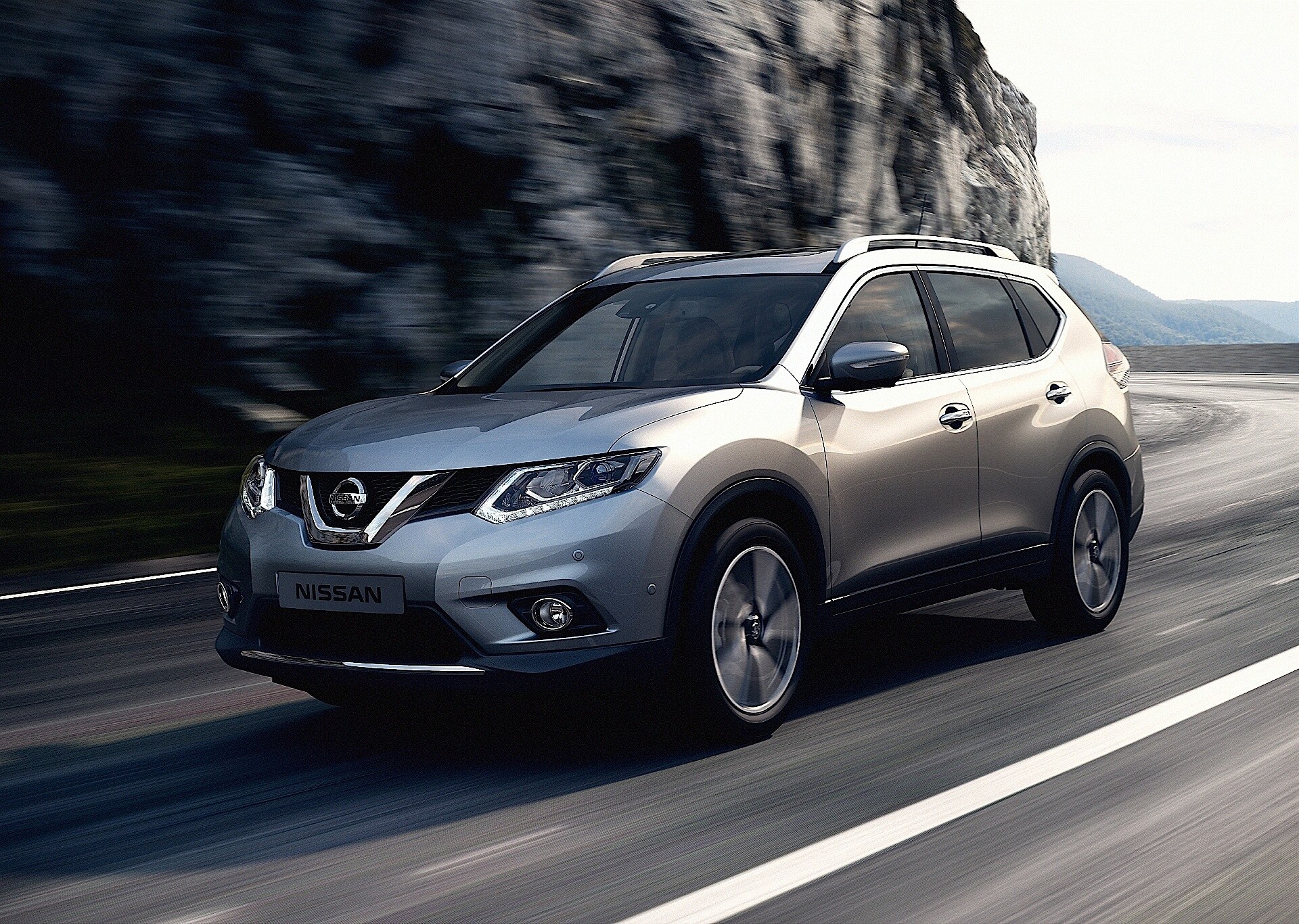 At the heart of the X-Trail is style and safety. Large and practical this SUV can comfortably seat up to seven passengers. With class-leading passenger room, the X-Trail offers generous boot space and advanced safety features thanks to an all-new Renault-Nissan vehicle architecture that supports some of the most advanced passive and active systems around.
The X-Trail's all-wheel-drive set-up is an adaptive 4x4 system which can switch between fuel-saving front-wheel drive, an automatic mode, which only sends drive to the rear wheels under hard acceleration or in slippery conditions. Choose from a wide range of engine options which help deliver low running costs.
6. Kia Sorento
Sporty and spacious, the Kia Sorento is a popular 4x4 and is highly in demand with drivers looking for all-important capacity.
Rugged and capable, every model comes with four-wheel drive as standard, making it the ideal off-roader, great for towing as well as those utilitarian tasks. The only engine option is a 2.2 litre diesel – although drivers can opt for either an automatic or manual gearbox. The interior is upmarket and also offers generous amounts of equipment as standard. Not in its third generation, the Sorento continues with every iteration to improve and enhance on the original specification.
7. Volvo XC90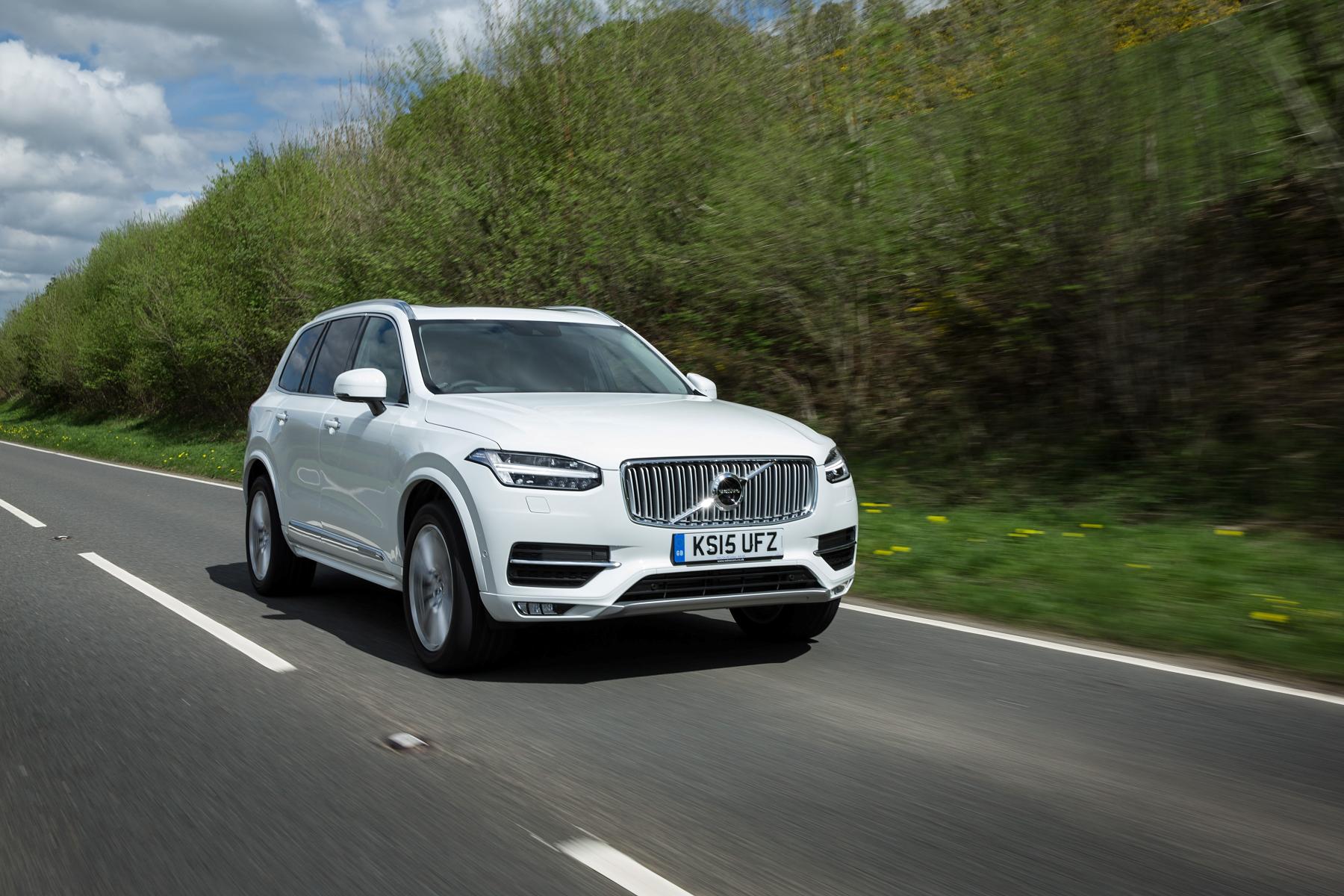 Volvo are well-known for their brand values of safety and quality. And these are both successfully embodied in the XC90. One of the best 4x4's around, is combines a luxurious and spacious interior with the practicality and go-anywhere capability, which buyers in this segment appreciate.
The XC90 handles well for such a large car and its interior quality rivals others within the sector. Internally its one of the most spacious of its competitors and its seats can be manipulated more easily, making it one of the most practical large SUV choices.
8. Volkswagen Touareg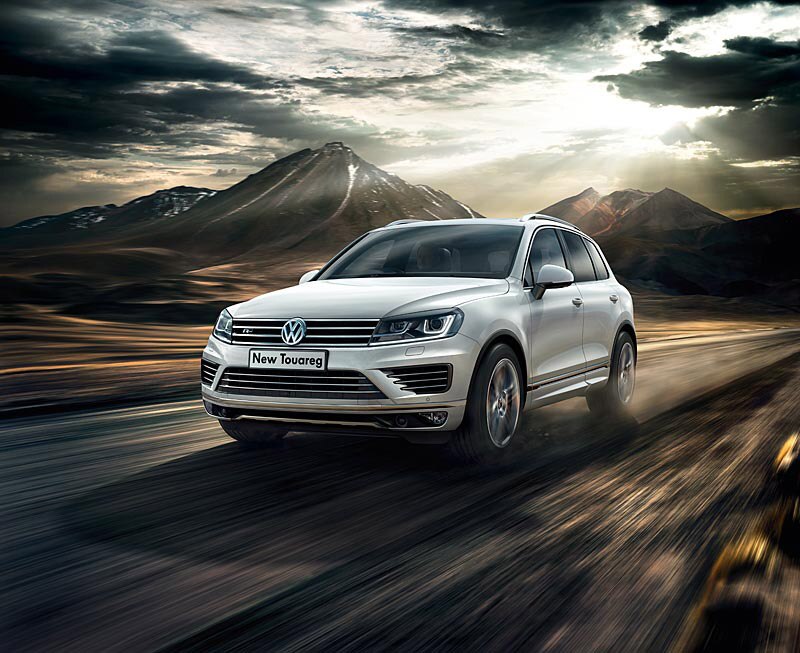 The Touareg, now in its second-generation delivers a serious amount of space and quality. Now lighter than its predecessor means it is now more efficient than ever. A range of diesel engines are complemented by a hybrid option for those looking for a more eco-friendly lifestyle.
Volkswagen have fitted the Touareg with a range of crash-avoidance systems which include post-collision braking (which brings the car to a stop after an impact), stability control with a trailer-assist function and all-round airbags, including curtain airbags front and rear.
9. Mercedes GLS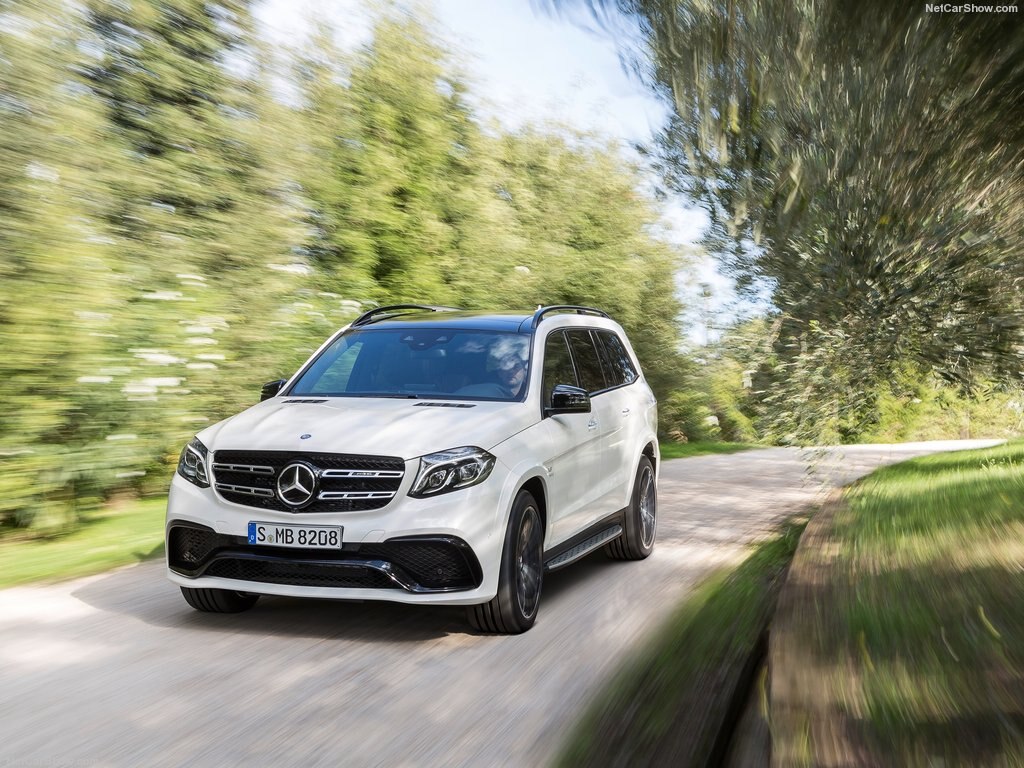 The Mercedes GLS boasts a quality interior quality, high-end styling and top end efficiency. Its robust off-road ability is undisputed and this, combined with its design strengths, complements its spacious interior. Its imposing frame may not be for everyone – it does loom large – however for those who are looking to transport 7 passengers plus luggage or equipment this could be the perfect choice.
The GLS comes with air suspension as standard which underlines its high end performance. It is a reliable beast too - Mercedes finished 5th out of 26 manufacturers in the 2015 JD Power Vehicle Dependability Survey.
10. Skoda Kodiaq
The new Skoda Kodiaq represents amazing value for money. It's a smart, robust looking car with a huge interior that seats seven – a first for Skoda – and still has lots of room for luggage too.
The interior finish boasts quality materials and comes with all the standard or optional equipment for any scenario. Some elements have been borrowed from the current Superb and the flexible seating gives the Kodiaq a generous boot.
Available with a selection of three petrol engines and two diesel plus four trim levels, there is something for everyone.