A rough guide to some of the best driving games available right now
If you're an uninitiated relative who's been tasked with getting someone a videogame for Christmas, it can be easy to get lost. Compare Gears of War with Goat Simulator and you'll soon realise the scale of the task.
Here at Lookers, one of our favourite videogame genres is... you've guessed it, turn-based RPGs. Of course not, it's driving games, silly. But which ones should be making your shopping list? I'm glad you asked.
From serious driving games to the half-hour gap fillers between the turkey and tiramisu, we've got you covered.
Rocket League – PS4, Xbox One, Switch, PC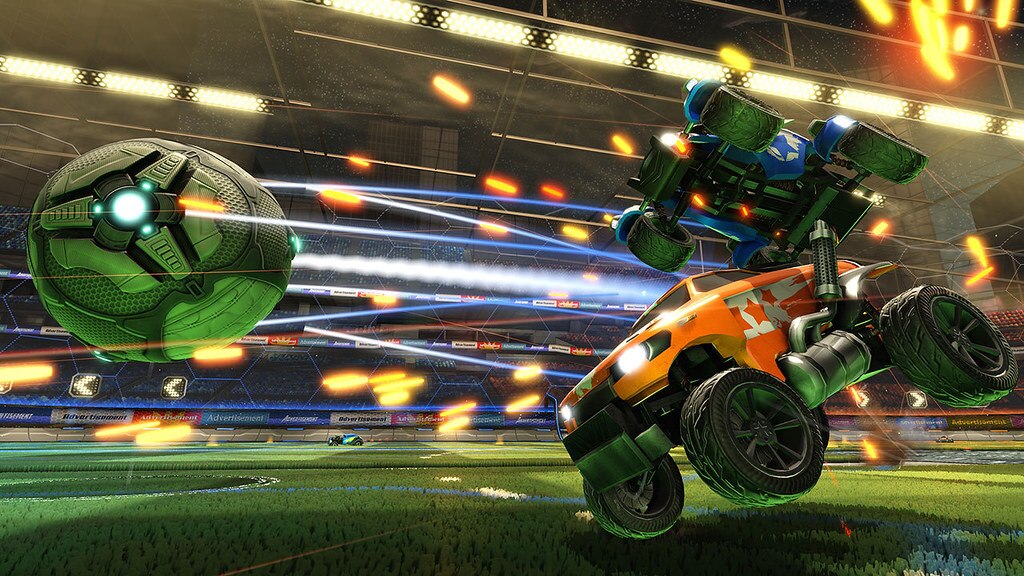 I'll kick it off with a light-hearted one. Rocket League is about as far from a realistic racer as it's possible to be, but that's no criticism.
Think of it as a cross between Hot Wheels and football, that has you throwing a virtual motor around an arena and colliding with a ball three times its size in the hope of knocking it into a goal.
You can get it for about £15 and, no matter which version you get, you can play online with players on other systems.
Need for Speed Heat – PS4, Xbox One, PC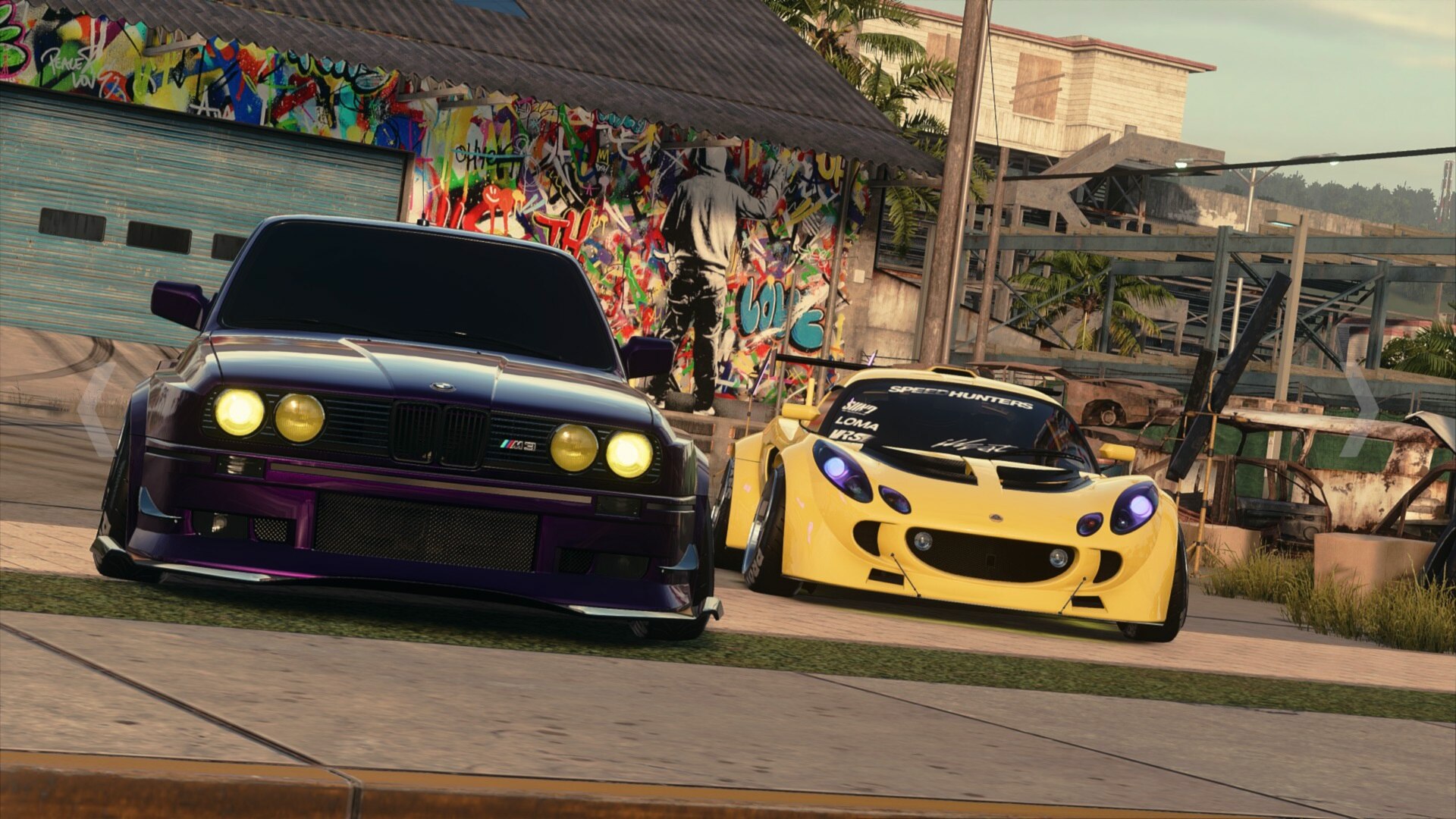 No rundown of top driving games is complete without the inclusion of a Need for Speed title. The latest edition is no Underground 2 – one of the series' greats – but many reckon it's the best in recent years.
And it looks excellent, especially on a 4K box. The game takes place in Miami-like Palm City, over day and night cycles of sanctioned racing events and illegal street racing.
It's these overnight cycles where NFS Heat looks its best, with excellent lighting and weather effects. After a few years off the boil, this could be the saga's return to form.
Mario Kart 8 Deluxe – Switch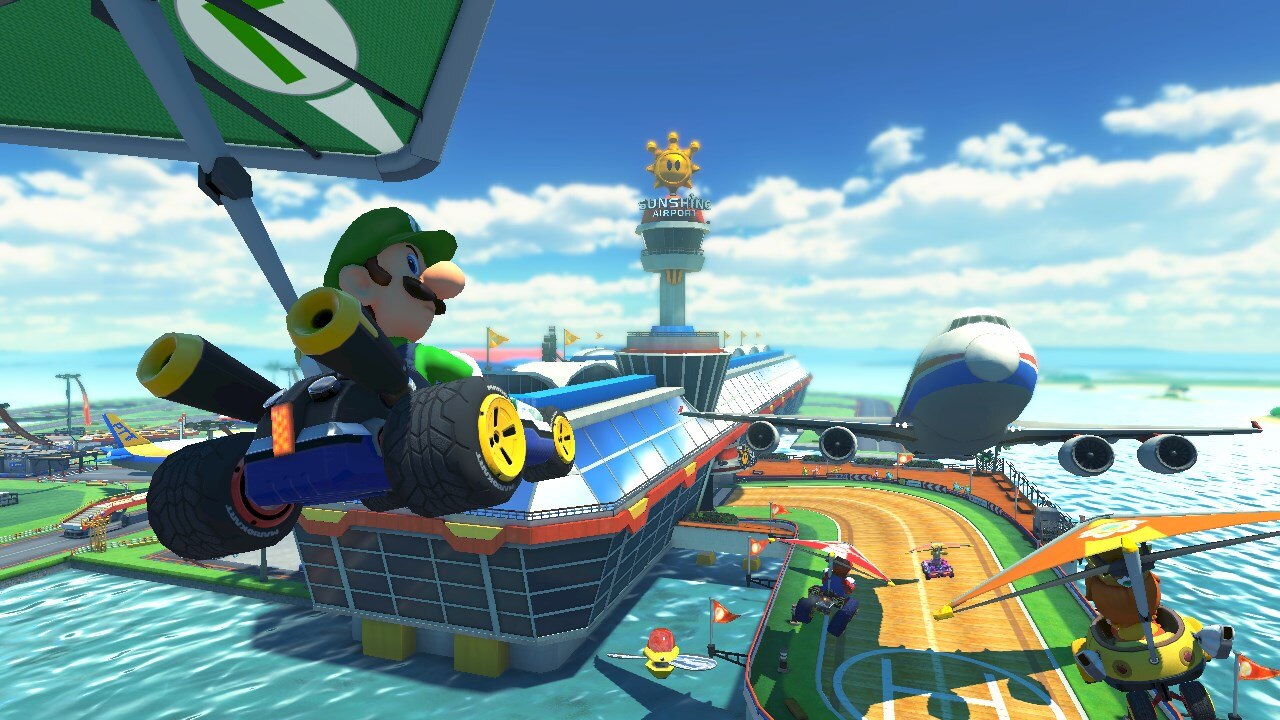 Another absolute classic and a great party game for the festive season. Easy to play on the Switch's portable or TV modes and loaded with 41 characters, some from Nintendo's other franchises, and an impressive 48 tracks, it's a must have.
Whether or not you know your Toads from your Koopa Troopas, there's tonnes of fun to be had.
Gran Turismo Sport – PS4
The first serious title on our list. Gran Turismo-badged games tend to be the best driving simulators there are, and although this edition took on a fair bit of criticism when it first came out, countless free updates have since improved it.
As of the most recent update, there are 294 cars and 75 tracks to choose from, all offering brilliant visuals and realistic handling.
A solid game, which is available for about £15. Just bear in mind that the bulk of features are only available to gamers with a PS Plus subscription for online play.
As a Playstation exclusive, it's the perfect way to celebrate Sony's #25YearsOfPlay, which marks the launch of the first PlayStation on 3rd December 1994.
Dirt Rally 2.0 – PS4, Xbox One, PC
Another simulator, but this time for fans of mud, gravel and putting a car on its roof. There's close competition from WRC 8 on the off-roading front, but Dirt's impressive vehicle dynamics edge it.
The handling can take a bit of getting used to, but there are few games more satisfying once you've mastered it. And it looks excellent while you're doing it.
Dirt Rally 2.0 is the best off-road racer out right now.
Burnout Paradise Remastered – PS4, Xbox One, PC
First released in 2008, Burnout Paradise was so good that it was followed by a remastered edition in 2018, featuring the original game, all of its add-ons and also upgraded visuals.
The Burnout series differs from most racers in that it includes oncoming traffic, high-speed accidents and enough metal-crushing carnage to satisfy the director of the latest Jason Statham flick.
Even if you played it all the way through the first time around, there's plenty of fun to be had in the remaster. And it's now available for less than £15, if you needed another excuse.
Forza Motorsport 7 – Xbox One, PC
PlayStation has Gran Turismo, Xbox has Forza Motorsport. Generally, the former has ruled the roost since its first iteration was released in 1997, but Motorsport 7 may have shortened that lead.
Compared to GT Sport's 294 vehicles, Forza has over 700 along with a more rounded single player mode – handy for those without an Xbox Live Gold subscription.
Expect the next Gran Turismo to have everything bar a spider jack thrown at it, but until then there's no taking away from Forza Motorsport 7.
Forza Horizon 4 – Xbox One, PC
Unlike Motorsport 7, this is an open-world racing game, focused more on arcade driving dynamics and exploration than anything else.
It's unlikely you'd be able to hold a 1,500bhp Bugatti Chiron on a 100m power slide in the real world, but doing so in Horizon 4 is no less of a joy.
The map is a condensed version of the UK, with locations such as Edinburgh's city centre and Bamburgh Castle available to tear around. It's also free to play with an Xbox Game Pass. Bonus.
Sega Ages: Out Run – Nintendo Switch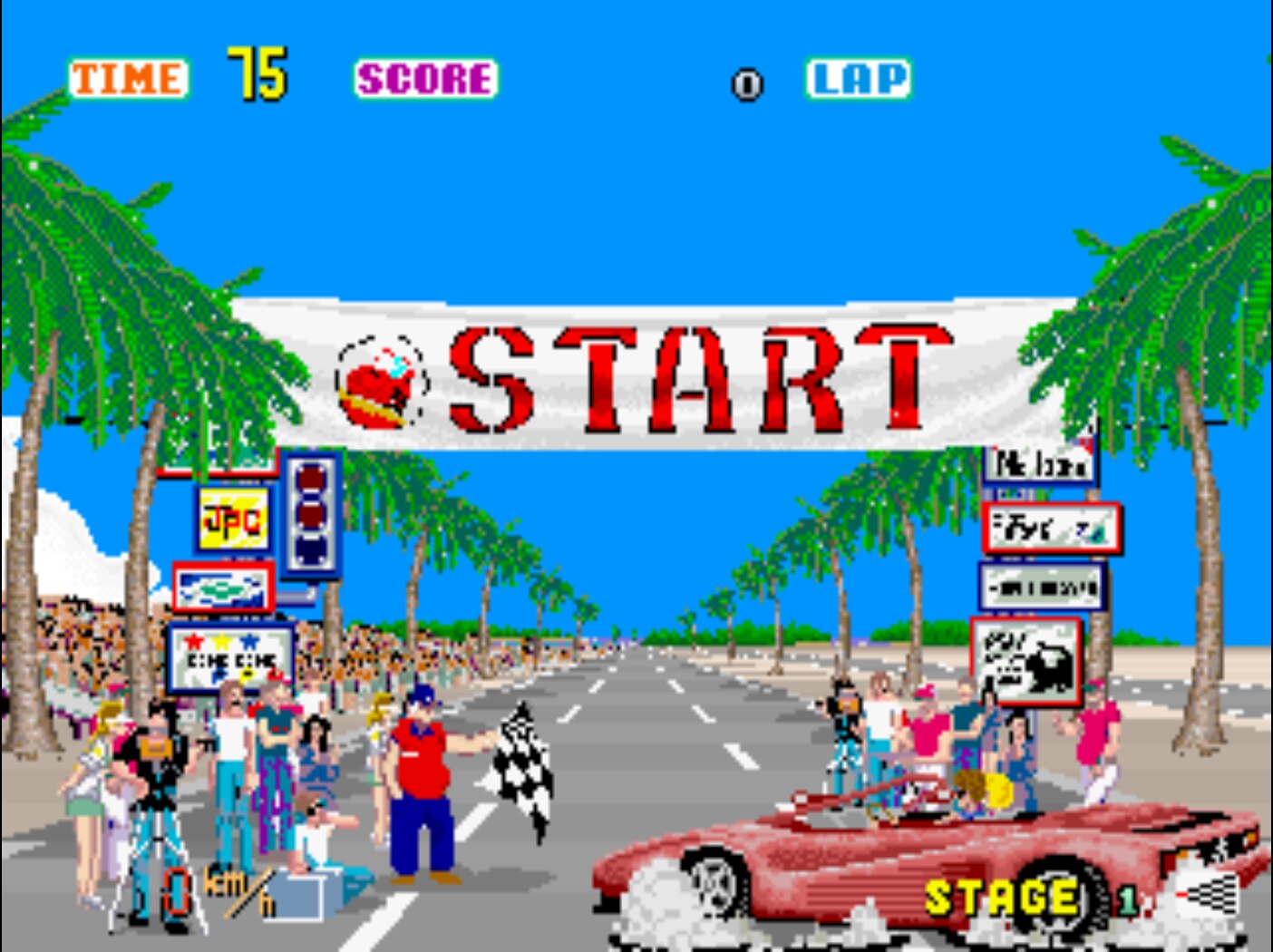 Bit of a throwback, this one. The original Out Run is over thirty years old now, but hasn't lost an ounce of its charm.
Nostalgia junkies aside, the game's simple nature will come as a breath of fresh air for those looking for a pick-up-and-play racer. It also goes well with the motion controls of the Nintendo Switch.
Sega Ages: Out Run is only £5.99 on the Nintendo eShop, available through the console itself.
F1 2019 – PS4, Xbox One, PC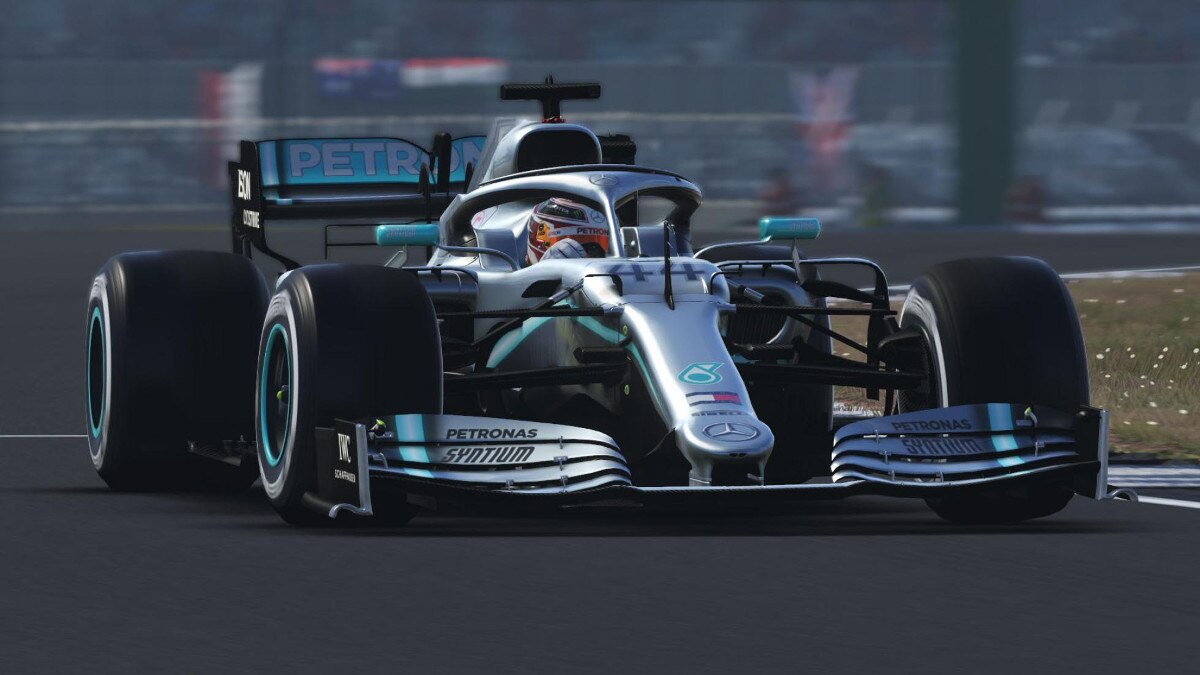 A must have for fans of Formula 1. Granted, each year's edition of F1 seems similar to the last, but that seems to be the case for any game series with yearly editions, FIFA being the biggest example.
That said, the graphics and dynamics are spot on, while the Career Mode allows you to play through the seasons as your own driver.
Of the current driving games linked with real-world motorsports, F1 2019 is top of the podium.
For more of our #LookersLovesChristmas content, and to enter our Nintendo Switch prize draw, stay posted to our social channels across December.