Two episodes into the new series of TG, it looks like the magic of old might be back
This Monday morning the office was alight with talk of chemistry, cracking on and a mega debate over British telly's latest love triangle.
But if it's Love Island chat you were expecting, you'd have been sent over to the corner by the printer.
The triangle we're bothered about is one consisting of three middle-aged men in crash helmets.
A strong start?
The latest series of Top Gear kicked off just over a week ago, led by an unorthodox team of Paddy McGuinness, Freddie Flintoff and Chris Harris.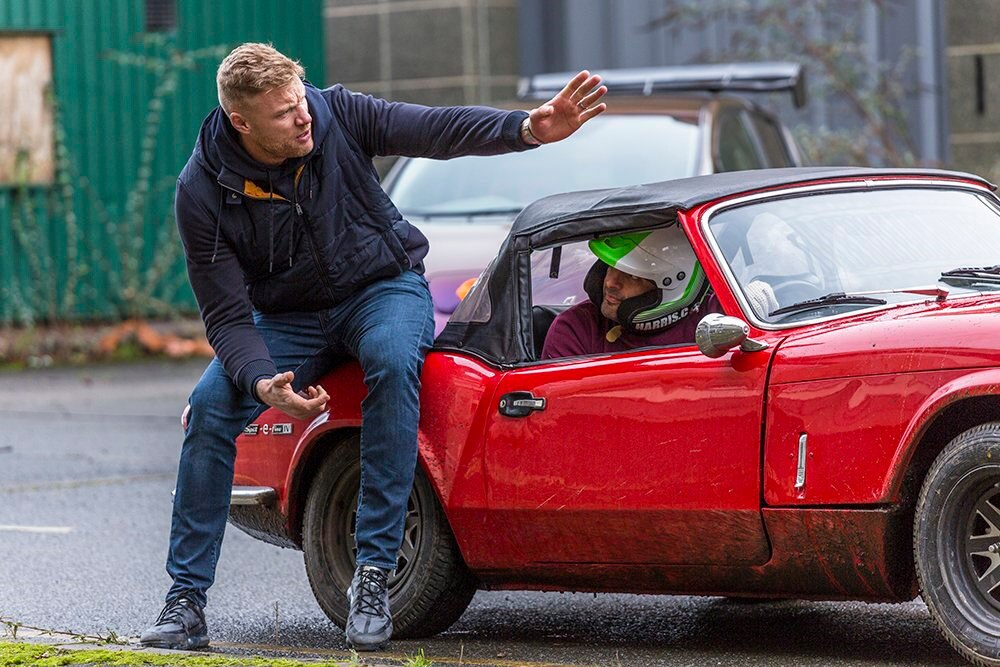 We're only two episodes in, but if the early reviews are anything to go by the BBC might've pulled it out of the bag this time.
Consider the state that the show's been in for the last four years and that is probably the last thing anyone expected.
First Chris Evans tried in 2016, but that didn't go well and he only lasted a series. The less said about that the better.
Others tried, including Matt LeBlanc and Sabine Schmitz, but it wasn't much better and they didn't last long.
Refreshing over a decade's worth of cracking telly
When Richard Hammond, James May and Clarkson left – also taking exec producer Andy Wilman with them to Amazon – the presenting role became a bit of a poisoned chalice.
A bit like the manager's job at Newcastle United, actually. But again, the less said about that the better.
TG's editing and filmmaking has always been excellent, but if it isn't led by presenters who get a thumbs up from viewers, it's not enough.
When McGuinness, Flintoff and Harris were announced in October 2018, the reaction was lukewarm at best.
A Celebrity Juice team captain, a former cricketer and a motoring journo. It could've gone anywhere from there.
Familiar, yet fresh
Just over a week ago, the new series opened with the new presenters driving their first cars – or the closest thing they could find – across Ethiopia.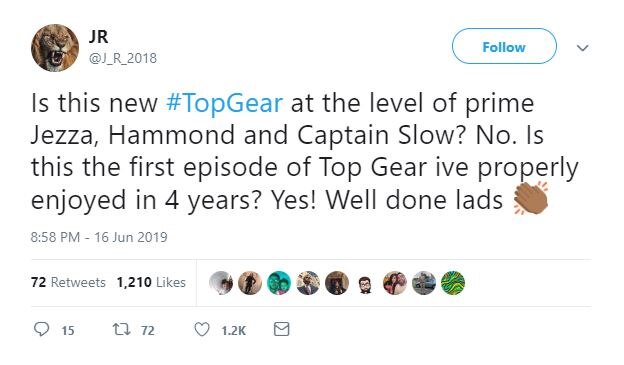 Granted, it sounds quite familiar – but that can be a good thing. As the episode went on, it was increasingly clear that the BBC didn't need to overly change the format.
What the show was crying out for was an act that clearly got along with one another and entertained on camera. From the get go, there was banter between the trio.
But it doesn't come across as scripted or forced – it's like watching a group of mates down their local Wetherspoons.
Even in the opening stages of the first episode the whole dynamic seemed a world away from the last series, which only finished three months ago.
And yet it's invitingly familiar. Still not jumping the gun, just yet.
Le Mans-field – excellent
That carried through into the second ep that aired on Sunday gone. This time they were tasked with creating their own electric cars.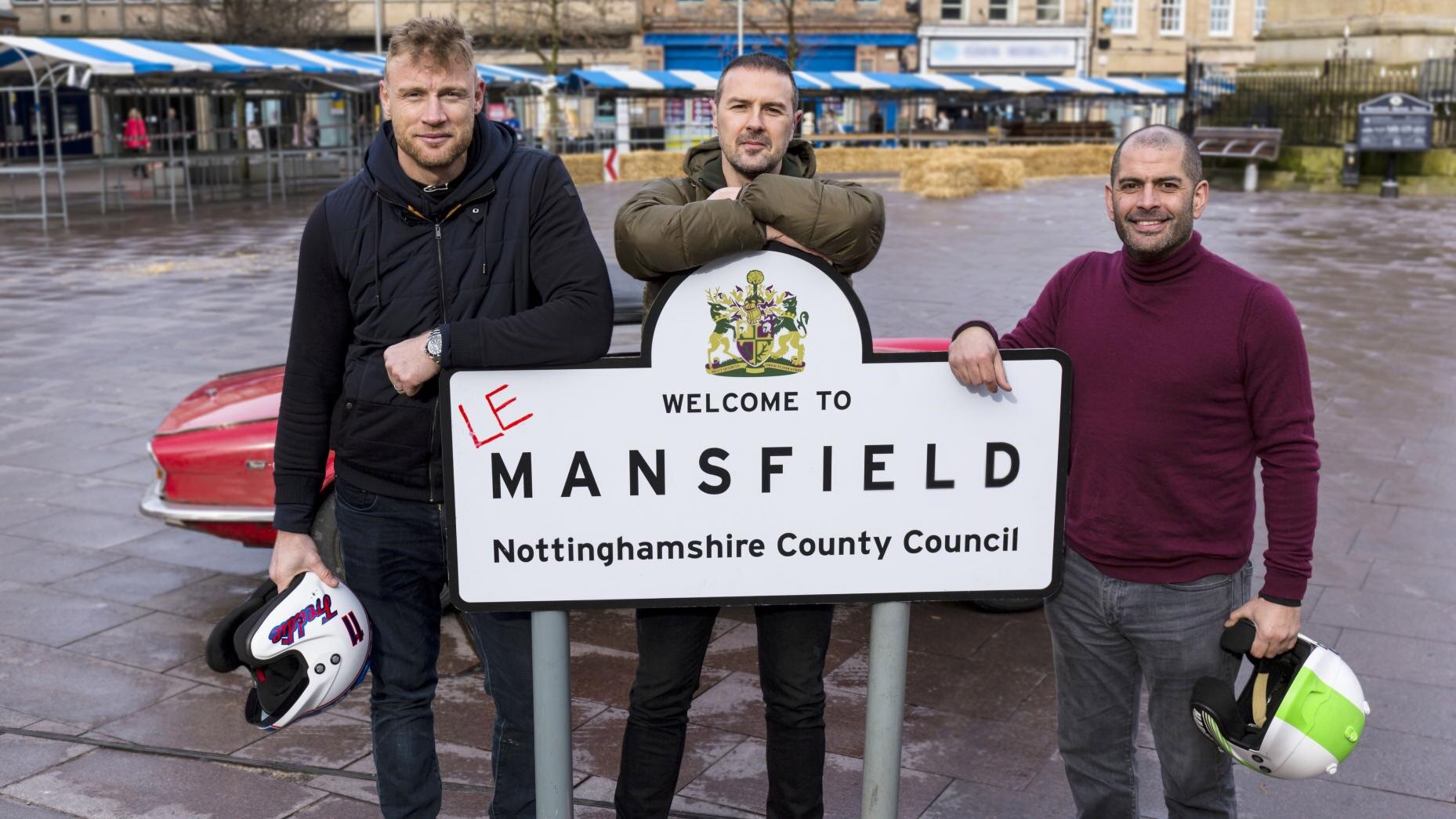 They had to drive around a circuit wearing electrocuting gloves, with 'Martin' administering a shock if they breached the track limits.
Of course, the official in a lab coat was soon dismissed, and Flintoff and McGuinness took over the shock button.
The result was nothing short of a crease. As was the following segment, that seen the lads take on the "24 minutes of Le Mans-field" in their modified cars.
Or in Paddy's case, a mechanically untampered Nissan LEAF with enough yobbish styling extras to fit in at an early-hours meetup in the McDonald's car park.
When you've stopped laughing out loud, you'll realise they might've cracked it this time – these have been the first consecutive TG eps I've watched since 2015 after all.
And not just on iPlayer when there's nothing else on – I'm now flicking over to BBC2 five minutes ahead.
"He's stuck the nut on him!"
There've been a few tweaks, but not as many as you might expect. All three presenters now interview the celebrity guests, and they also take part in a challenge as well as the standard 'how fast can you go around our track?'.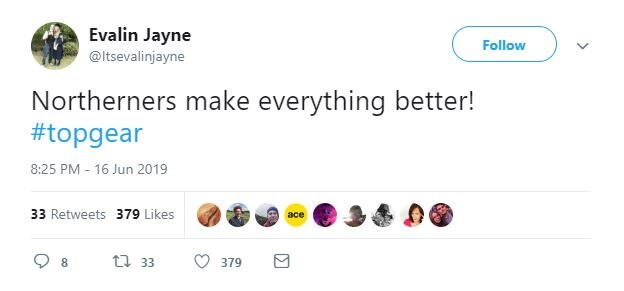 No guests featured in the first ep, but the second saw British director Danny Boyle and actor Himesh Patel - both doing the rounds to promote their new film, Yesterday - play chicken with a parking barrier.
The aim was to clear the barrier, which was continuously moving up and down, at the quickest speed.
On their first attempts, each scored 74mph. Patel then matched the score in the tiebreaker, before Boyle got his timings wrong and destroyed the barrier.
The whole sense of it being natural and unscripted was backed up moments later when Flintoff's head (accidentally) collides with Harris', with Paddy screaming "he's stuck the nut on him!".
By this point you're convinced Top Gear is back.
A balance they've chased for four years
Often on shows with several presenters, you can say they're greater than the sum of their parts. Half decent individually, but even better together.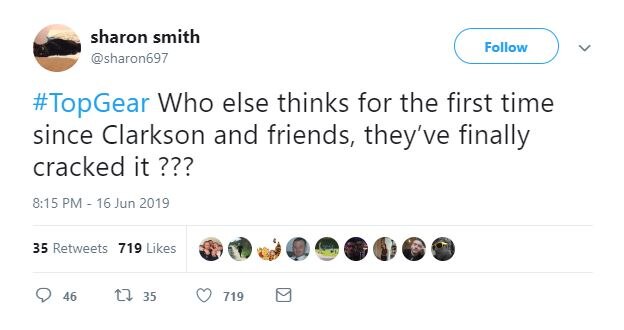 I don't think that applies here. You'd expect McGuiness to lead the show and bring the most laughs as well, while Flintoff, as the one with perhaps the least presenting experience, might be the one you expect to not feature as much.
That's not the case, and he bounces off the other two.
He's good on camera too, demonstrated in the first ep when he admitted to buying a Porsche for his first car as a young professional cricketer, only to realise he was getting carried away with the fame and get rid of it. It all seemed genuine.
And they're both joined by Harris, who's had a bit-part role since the last big reshuffle in 2015 and more than deserves to be a main presenter.
His experience as a motoring journo underpins the whole thing with the knowledge and nous that has to come hand in hand with the humour. Even still, he gives as good as he gets when a bit of good-natured banter is needed.
Catch up on iPlayer, now
To come in and rework a format that was almost invented by Wilman, Clarkson, Hammond and May deserves credit. And even more so when considering their new show, The Grand Tour, is ranking highly over on Amazon.
Going by the bulk of Love Island tweets between 9pm and 10pm each night, a great episode is all about chemistry and banter. But I think we're now getting more than enough of that on Top Gear – something it's been sorely missing for what seems an absolute age.
It's still early days, but the BBC's new act have done a stellar job in their first few hours together on telly. Their relationship, although still developing, comes across as effortless, equally hysterical, and most importantly natural.
Perhaps people want more Northerners on camera talking about cars. Bodes well.
It looked at one point that maybe we couldn't have more than one decent motoring programme on at any one time. When the next series of The Grand Tour starts in early 2020, however, we might have two properly good car shows to get stuck into.
Images taken from www.topgear.com and @BBC_TopGear