This week at Lookers is Motability Awareness Week and throughout the week on the blog we'll be bringing you all you need to know about Motability, including case studies of some of our Motability customers and spotlights on some of our fantastic Motability specialists across the group.
Today, we take a look at one of our Motability award winners who consistently delivers outstanding customer service.
We think that David Vaughan, our Sales Executive and Motability Specialist from Lookers Ford Leeds is a great asset to the Lookers family and we're not the only ones who think so.
Last year, David won Motability Specialist of the Year at the Motability Scheme Dealer Awards 2017. These awards recognised the support provided by the motor industry to customers of the Motability Car Scheme and David was singled out as an exceptional Motability Specialist who delivers excellent customer service.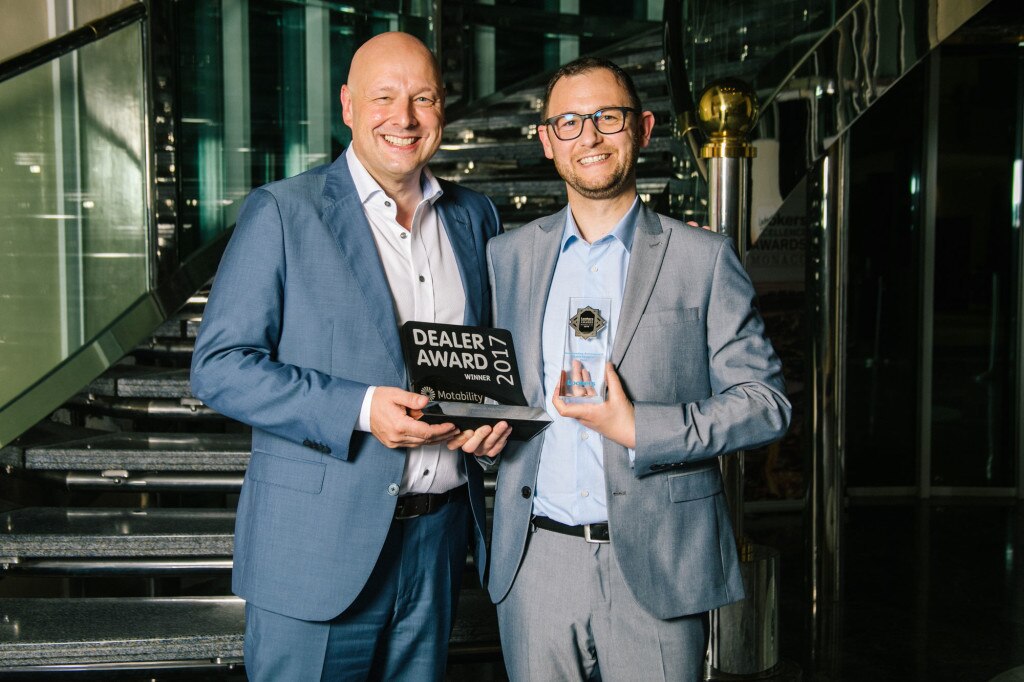 What makes this accolade even better is the fact it is based on customer feedback. The awards are judged on how a dealer delivers the scheme to customers and is assessed on reviews of their Motability Scheme performance. The Motability Scheme Dealer Awards programme rewards best practice and ensures customers receive exemplary customer service across the nationwide car dealer network.
Throughout 2017 a series of quarterly regional prizes were awarded, and all quarterly winners were nominated for the national awards. In addition to regional success, David beat off competition from across the UK to become the 2017 national winner.
David said: "Being recognised for my work for the Motability scheme was hugely rewarding. The Motability scheme is something I feel passionate about as it helps so many people in so many ways."
Peter Wilson, General Manager, Dealer Relations at Motability Operations Ltd said of the award win: "It is testament to the high standards, warm welcome and expert knowledge of Lookers Ford Leeds that they have been recognised as a winning dealership."
It is not just David and Lookers Ford Leeds which are excelling in their Motability areas. Lookers Vauxhall Birkenhead also won a regional award for their outstanding work with the Motability Car scheme. With over 700 Motability specialists across the group, we're proud of our customer service, ensuring that every single Motability customer receives the car they need.