That's right, Ecotricity, the UK's provider of electric car chargers at motorway service stations has announced a £5 charging fee for your electric car.

The green energy company has revealed its plans to charge £5 fee for a 20 minute charge at its 300 fast charging stations across the nation from Monday 11 July.

To help us do the math, Motoring Research used the example of a Mitsubishi Outlander PHEV long-term test car. It takes 20 minutes to charge the battery by around 50% which electrically speaking, gives the car 15 miles of driving. Comparing this to petrol, it would cost around £2 for the same distance.

Announcing the news by sending an email to its users today, Ecotricity describe the start of their charging facilities as: "a bit of a chicken and egg situation - people were reluctant to buy electric cars because there were no charging facilities being built, but nobody wanted to build those facilities while there were still so few cars on the road. That's when we jumped in to help kickstart the electric car revolution in Britain."

Fast forward five years and their revolution is certainly growing. There are currently over 40 models on the market and 64,000 plug-ins on the road.

New plug-in cars are being introduced by many car manufacturers on a regular basis. Just this week, Hyundai launched the new Ioniq and plan to bring out a plug-in hybrid version next year.

So, just when the supply and demand for electric cars is rising, the company behind the UK's 'electric highway' have put a damper on long commuters who are used to the free charges. What will this mean for demand in the future for electric cars?

Electric car owners will still be able to freely charge at home and at public (non-Electricty) chargers and Tesla drivers will still be able to use the Electric Vehicle giant's network for free.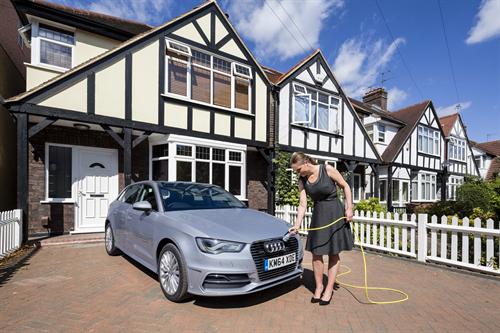 As a result of more cars on the road, the green company has contributed to the delivery of two million miles of clean driving each month – and that's all powered from the wind and sun.

Ecotricity added: "So the time has come for us to charge – for charging. We've taken a lot of feedback from EV drivers in order to arrive at the right pricing model. We've decided that a simple flat fee of a fiver for a 20 minute fast charge strikes the right balance."

The new paying system is being installed across the network from Monday 11 July and is expected to be completed by Friday 5 August.

If you're an electric vehicle driver, does this news prevent you from making longer journeys? Or, if you were thinking of purchasing an electric vehicle, has this news changed your mind?

If you would like to comment on this or anything else you have seen on Lookers News, head over to our Facebook page or message us on Twitter. And while you're at it, join the Lookers Group community on Instagram.