Muddy paws, wet dog and branches that have been chewed into a million pieces. Taking your dog for a walk does not come without the aftermath. Now that the dog days of summer are over and – in the words of Lord Eddard "Ned" Stark from Games of Thrones – 'winter is coming', you'll need a car with the right accessories for keeping your canine comfy in the back and for keeping the car in good knack!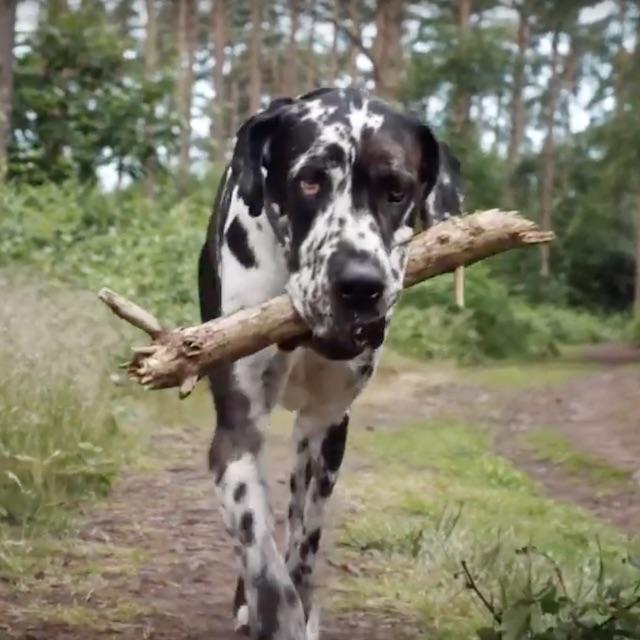 Land Rover is all about enjoying the great outdoors and their new paw-by-paw range and portable packs offer tail-wagging luxury to let your pup relax on your way to the park, ride out to the reservoir or trip to the countryside. With over half of Land Rover and Range Rover owners being dog owners, they launched the range in a bid to provide a ship-shape kit for pampering their fur crazy friends.
Here's how the accessories can help following a walk with your four-legged, sprightly tyke, protecting the inside of your vehicle whilst he/she stretches their legs (free from the guilt of getting paw prints on the back seat!):
1. Quilted Loadspace Liner Tray and Rubber Mat: Has the paddle through the puddles left your canine caked in mud? A premium Quilted Load Space Liner Tray and Rubber Mat have been designed to mucky pup proof your car, protecting the floor, rear seat backs and side wall carpets from unwanted marks. The easy-peasy-to-clean product is manufactured from a soft quilted fabric and has an integral rubber mat and detachable bumper protector.
2. Spill Resistant Water Bowl: With her trademark boisterous boing bopping up betwixt the heather of her daily dawdle; we nicknamed our first family pet 'Kangaroo Jack' – I sometimes wonder where on earth they get their energy from. After working up a thirst on your walk – or lightning speed sprint rather – your dog will be drooling for a drink. If you're not treating your barking bud to a tipple of the latest doggy beer on the market, then you'll at least need to be well-equipped with water, and the anti-slip Spill Resistant Water Bowl can keep hydration in order…