"Life is a game of dice. Just try it out. Jump. Run. Believe in yourself. Believe in others."
This is what the new-gen Volkswagen Polo is trying to tell us. See the new Polo in action here
Born and brought into the world in 2017, the car has already shown signs of maturity by winning 'The Urban Car of the Year 2018' earlier this year. They grow up so fast don't they?
Announced at the New York International Auto Show as part of The Road to World Car journey awards, the charismatic sixth-gen Volkswagen Polo took home the 'Urban Car' award, which was judged by some of the most influential automotive journalists in the world. Amongst the panel of judges at the esteemed awards ceremony were Mike Rutherford, Auto Express, BBC TV and Radio; Top Gear's Charlie Turner and AutoCar UK's & Car UK's Greg Kable from Germany, where the brand originally spawned.
In a review of our own, we called on Daniel Walton, Trainee Sales Executive from Volkswagen Blackpool, to test it out for us!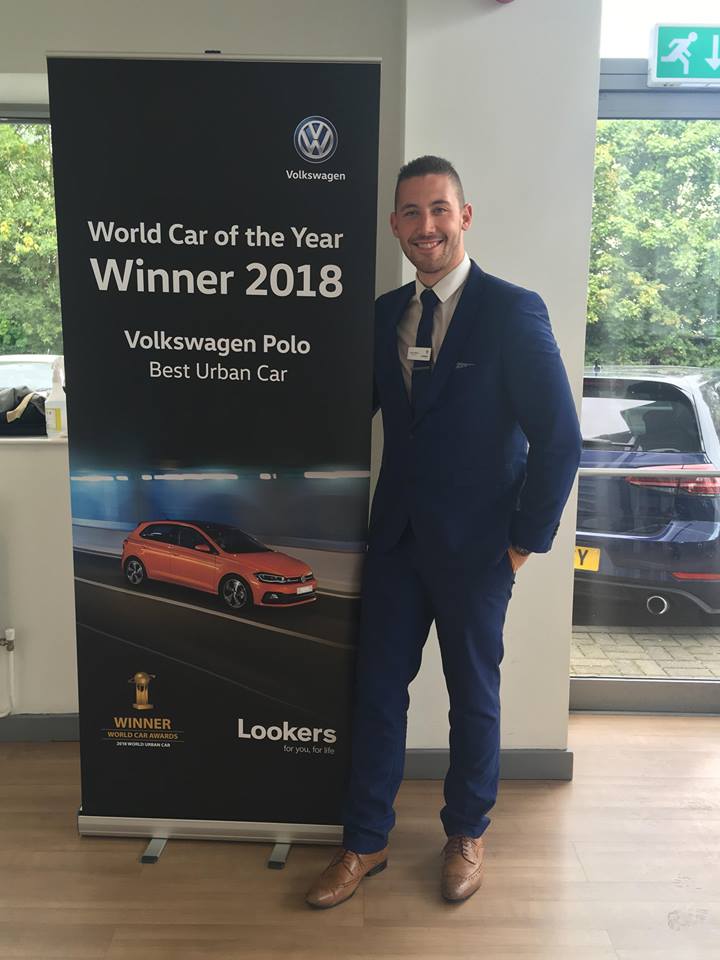 Whether you're a new driver, parent or driver who doesn't use a car as often as you used to, here are Daniel's 'Top six types of journey' that the Polo would be perfect for in anyone's lifestyle…
1. Motorway driving: You can't take the slip road onto the motorway without first reading the rule book. And whilst the tail-gaters, out-of-place pedestrians and middle-lane hoggers clearly didn't get the memo, the Volkswagen Polo certainly did.
The power of the 75bhp engine lets you switch lanes and overtake safely and smoothly and the optional Blind Spot Detection sensor can give you peace of mind whilst doing so, providing a handy LED display in your wing mirror.
2. A country road cruise: If you opt for the scenic route, the suspension is more than enough to ensure an enjoyable, minimally bumpy drive.
Being a compact car, it's easy to drive down narrow lanes and approach tight corners.
Better still; to avoid congestion, the Polo can opt for the scenic route for you using the Discover Navigation System, which provides you with live traffic updates and alerts.
3. Driving in poor light: As well as the shiny set of colours that the Polo is available in, optional energy-saving LED headlights and daytime running lights will shine through the night or in adverse weather conditions to improve your visibility.
No wonder it received glowing reviews from WhatCar?…
4. City driving: I've already mentioned the impressive range of colours that the Volkswagen Polo is available in, but I'm going to mention them again! With 14 high-gloss colours to choose from, including Energetic Orange, Reef Blue and Flash Red, as well as more neutral colours, you're guaranteed to find at least one that suits you and doesn't compromise on style.
On top of that, with a black roof, sports seats and sporty alloy wheels, the car has a distinctly upmarket feel to it and its size makes it extremely easy to manoeuvre in busy cities.
5. Road trips: If you're heading on a mini-break with friends or family, there is enough space in the back for three (comfy and not squashed!) side-by-side adults and the boot is roomy for luggage too.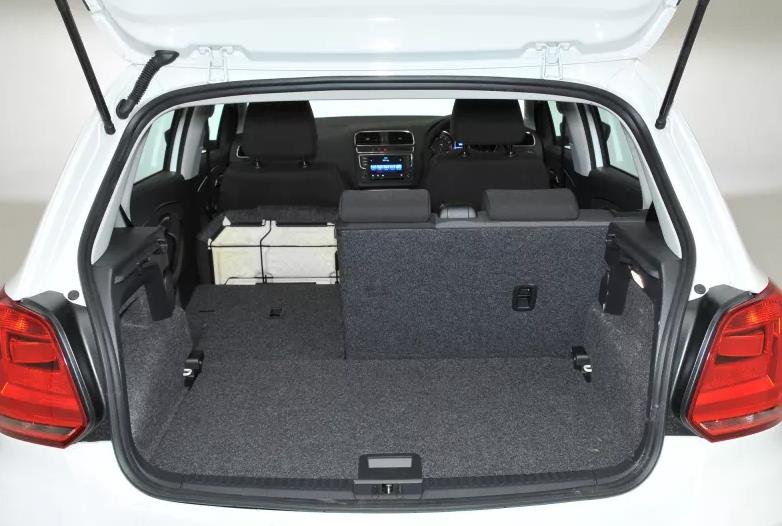 With a trendy 8 inch touch screen and glass display, one of my favourite features is the Composition Media system. Featuring an SD card slot, Bluetooth and USB connectivity and playback for MP3 and WMA files, there are more than enough ways to play tunes for keeping you entertained on long journeys!
The Discover Navigation system, available with the Car-Net Guide & Inform package, may come in handy for searching for new restaurants and places to visit as well.
6. Slow-moving traffic: The Adaptive Cruise Control, which comes as an added feature if requested, uses a radar to sense your distance from the vehicle ahead, automatically braking or accelerating when necessary, which was a huge help in the slow-moving traffic that I encountered.
With the addition of an optional DSG dual clutch automatic gearbox, it can even bring your car to a complete stop.
The fact that the car slows and speeds up when in normal traffic conditions is phenomenal, it's so easy to operate and comfortable to use on long distance journeys. You still need to focus on your steering of course!
To view our latest Volkswagen Polo offers, click here.