Our blogger Chris Knox gives you a glimpse into his sometimes-strange Christmas world by listing his top 10 Christmas traditions.
The Japanese eat KFC for Christmas dinner, the Norwegians hide brooms from witches and evil spirits and the Germans watch an extremely unfunny slapstick comedy called Dinner for One.
Everyone and every culture has their own traditions, some of which can seem a little at odds to our own. That's because the joy of Christmas is such a personal thing, especially as you get older. While the presents may be the biggest deal when you're a kid, it's the festive feels and the less tangible moments that you treasure much more, moments that you can't simply buy from the high-street and tie a bow around.
I'm sure you've got your own traditions, things you simply have to do if Christmas is to be, well, Christmas. So, let me tell you about my favourite traditions, perhaps you could try them or even share your own via our social channels.
1. Watch Die Hard in a white vest
I'm not joking. Every year I put on a white vest, take off my socks and watch Die Hard dressed up as John McClane. I don't do this kind of thing for every Christmas film you understand. Like, I don't eat cheese pizza and swing deadly paint pots down the stairs when I watch Home Alone or combine maple syrup with spaghetti after watching Elf. No, this is Die Hard, my favourite Christmas film and as such deserves the extra effort. Maybe painting a Hans Gruber beard on my 4-year-old son and dressing him up in a designer suit is taking it a little far, I admit.
2. Sing Carols
Once all of the terrorists have been dispensed with I love nothing more than enjoying a good old sing song on Christmas Eve. Singing carols in a church is a must for me and is probably the best gift I can give myself around Christmas. After a solid month of rushing around shops and driving to post office depots, singing carols cleanses my soul and reminds me what we're all doing this for. The mince pies and Mulled Wine at the end of the service is also a nice bonus. Ba rum bub u bum.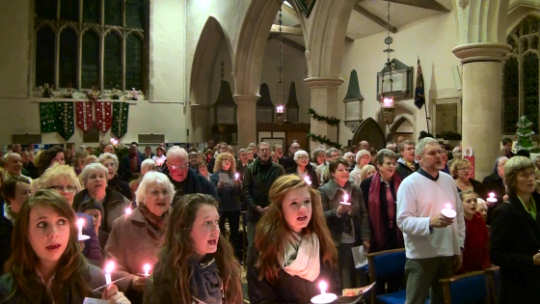 3. Christmas Markets
We all love Christmas markets don't we? It allows us to experience a by-gone age where people walked arm in arm around a fake traditional village environment, sampling and enjoying the artisan creations and traditional skills of those talented people in the local community. Ok so it's mainly cheese and hot sauce, but it's still a break from steel and glass clad mega malls housing unrecyclable plastic tat and blue tooth enabled i screens that were made in Taiwan. Mmmmmmmmm, homemade piccalilli. Don't mind if I do.
4. Eat my Breakfast in under 30 seconds
When I was a kid, my mam would insist that my sister and I had breakfast before we were allowed to go into the lounge to open our presents. I know, harsh right. So every year I would make sure that that we had a box of Ready Brek in (other porridge oat varieties are available). That's because it takes about 10 seconds to eat. Well, 10 seconds to drink it out of the bowl. It's a tradition I keep to this day. Ok, so I spend the entirety of Christmas day with a scalded throat, but I do get to open my presents 5 minutes earlier. I win.
5. Open my presents in slow motion
We spend so long choosing and buying presents that, to me, the act of opening them up just goes by too quickly. That's why I tend to open them really, really, sloooooooowly….Making sure that every piece of sticky tape is prised off is a particular speciality and massively gets on everybody's nerves. Of course this makes me even happier. So, if you ever get me a present, make sure it's wrapped up like a mummy.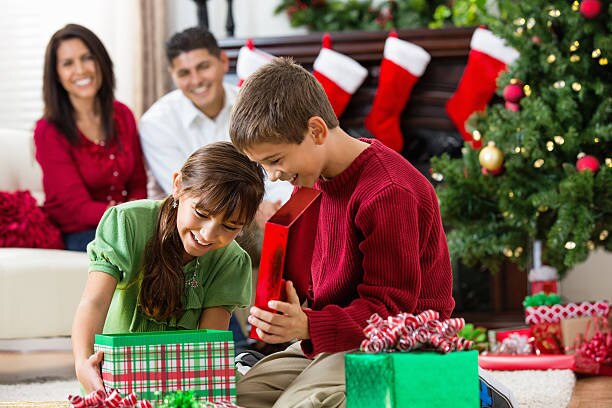 6. Buy my dad a soap-on-a-rope
I'm really not sure how this one started, but every year I must get my dad a soap-on-a-rope. He now has 17 of these, all unopened. They range from a Batman soap-on-a-rope to a one in the shape of a posterior (The Jim Royal Soap-on-a-rope my arse). Of course I give it to him first and pretend it's the only thing I've got him. He says "not another bloody soap-on-a-rope!" and I sit back and relax. Ahhhhhhhhh. This year I've got him a Darth Vader one and I can't wait for him to open it. It's a kind of therapy I guess. I know. I have problems.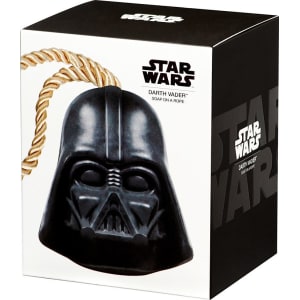 7. Listen to driving home for Christmas as I drive home for Christmas
Self-explanatory really. Finishing work and driving home to this Chris Rea classic is one of the best feelings ever.
8. Christmas board game/Christmas Argument
We love a board game in my house. Be it one of the many versions of charades, Trivial Pursuit or even Twister if Nanna's hip isn't feeling too dodgy. For me, it's the best way to fill that post-Christmas dinner abyss when the injection of a little excitement is very much required. Thing is, there are some very competitive people in my family and this is the point when a day full of merriment can often end in a little bit of friction. We, it wouldn't me Christmas without getting your father-in-law in a headlock would it?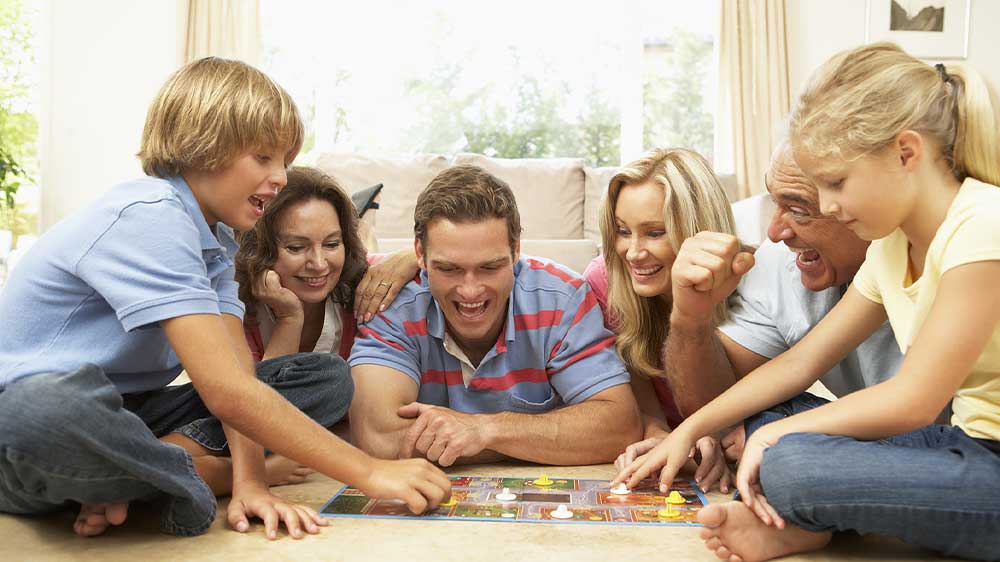 9. Have a Christmas Bublé Bath
One of the highlights of my festive period. A nice soak in a bath filled with bubbles. A festive scented candle flickering away and the smooth sounds of Mr Bublé getting me right in the Christmas spirit. By the way, there's nothing you can say, I'm completely at ease with my feminine side and can't wait to slap on the mango and papaya face mask that will get my face all silky smooth for the big day.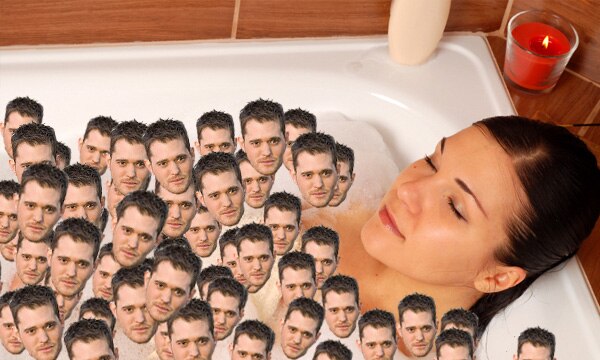 10. Putting Pants on your head to open your presents
This isn't one of my traditions but one of my colleagues. I won't name names. It is rather odd. After all, getting pants for Christmas, she and her family decided to spice things up a little and wear them on their heads for the remainder of the present giving ceremony. It's something they've done ever since. And you thought I was disturbed with the whole Die Hard vest thing!