Christmas wouldn't be Christmas without a festive film would it? Settling down on the sofa after a massive dinner, wine and choccies in hand, ready to press play on a classic Christmas film is a firm yuletide ritual for most of us, up there with decorating the tree, wrapping the presents and having your ears bleed to the millionth play of Michael Buble's Christmas album.
With Christmas classics ranging from comedy gems, magical musicals to the kind of heart-warming tales that would melt any heart of stone, there's a film for all the family at Christmas.
So, grab your mince pies, put on your onesie, sit back and relax as I press play on those films that make my Christmas sparkle!
10. The Muppets Christmas Carol
Charles Dickens' timeless tale has been told a thousand times, whether it's on stage or in celluloid form. However, after being forced to watch every year at school, The Muppets Christmas Carol is etched in my memory as the definitive version. Plus, it mixes two of my favourite things; Charles Dickens and musicals. The best thing about this film is the magnificent, if randomly cast, Michael Caine, whose performance is as vitriolic as anything in Get Carter. Never has 'Bah Humbug' sounded so threatening. Poor Kermit doesn't stand a chance.
https://www.youtube.com/watch?v=euz-682_mjo
9. The Sound of Music
The mixture of seven manic children, a widowed father whose hard heart is melted by the dulcet tones of singing nun, Maria, and the beautiful backdrop of Salzburg, make it the ideal kind of feel-good film we all love at Christmas. A great film to snuggle up with and sing-a-long to, should you be so inclined. Plus, it's three hours long so that's plenty of time to get through that selection box and chocolate orange.
https://www.youtube.com/watch?v=pLm07s8fnzM
8. Miracle on 34th Street
A little girl tries to convince her unbelieving mother that Santa is real, with the help of Richard Attenborough's Kris Kringle. The twinkling decorated streets of New York, the cute kid and the extremely convincing Santa Claus make this an ideal festive film all about embracing the magic of Christmas. Richard Attenborough even learned sign language especially for a scene where a deaf little girl visits Santa, surprising both the girl and the crew by having a conversation with her in sign language. He's almost as perfect as Santa himself!
https://www.youtube.com/watch?v=Dy2rzW9NlkA
7. The Santa Clause
When a man accidentally kills Santa on Christmas Eve, he finds himself magically taking his place and morphing into the man himself. He delivers all the presents with the help of his son and pops to the North Pole on Christmas Eve. With an unbelieving boss, ex-wife and family, he has to convince them that Santa really does exist and he's the man himself!
https://www.youtube.com/watch?v=Bx8FX7etF_8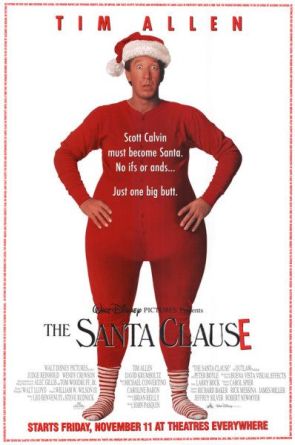 6. Love Actually
We all love a good bit of romance at Christmas and Love Actually is packed full of it. Whether it's the unrequited love for your best friend's wife, platonic love of your agent, or the head over heels in love with the Prime Minister type of love, it's all in there. The real scenes of loved ones reuniting at Heathrow airport are enough to warm the hardest of hearts at this time of year. And who could forget Hugh Grant's famous dance moves around Number 10?
https://www.youtube.com/watch?v=ZmUaH-n_wbA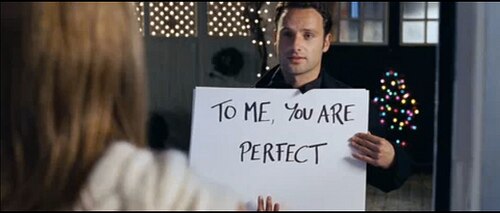 5. Elf
'Santa! I know him!' are the words spoken by Buddy the Elf, the protagonist of this yuletide cracker of a film which sees a human raised by elves in the North Pole return to New York to reunite with his real father. Will Ferrell's effortless positivity as Buddy never fails to put a smile on everyone's face. Magic, funny and heart-warming, perfect elements of a classic Christmas film.
https://www.youtube.com/watch?v=gW9wRNqQ_P8
4. White Christmas
Another musical (sorry!) But this time it's full on festive. Nothing epitomises Christmas more than Bing Crosby singing White Christmas. The film opens with him belting out the tune and the story centres around him and his army pal saving his General's ranch in Vermont from rack and ruin. Plenty of show tunes, dances and jazzy outfits later, the ranch is packed and they're belting out White Christmas again with their gal pals, dressed as Santa and Mrs Christmas. Brilliant!
https://www.youtube.com/watch?v=YsxBCb03JCo
3. National Lampoons Christmas Vacation
Watching Clark Griswold unravel under the pressure of having to host the perfect Christmas for his family never fails to be anything other than hilarious, even after the 50th viewing, with much of its likeability down to Chevy Chase's superior comic timing and manic demeanour. The fact that the film still manages to exude the true spirit of Christmas, while at the same time pointing out all of its flaws and headaches, is a true festive miracle.
https://www.youtube.com/watch?v=NBTTipJX-h4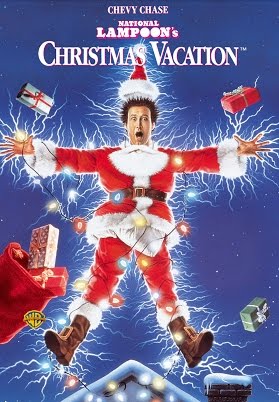 2. It's a Wonderful Life
Frank Capra's 1946 tale of holiday redemption has survived intact as most people's favourite Christmas film.
Maybe it's because the film's background of economic uncertainty chimes so well with our current situation, or that we find comfort in the idea that there's always a way back from the brink. One thing's for sure, those that make it an annual traditional will already be feeling warm inside at the thought of this year's viewing.
https://www.youtube.com/watch?v=nXsu5XArEUw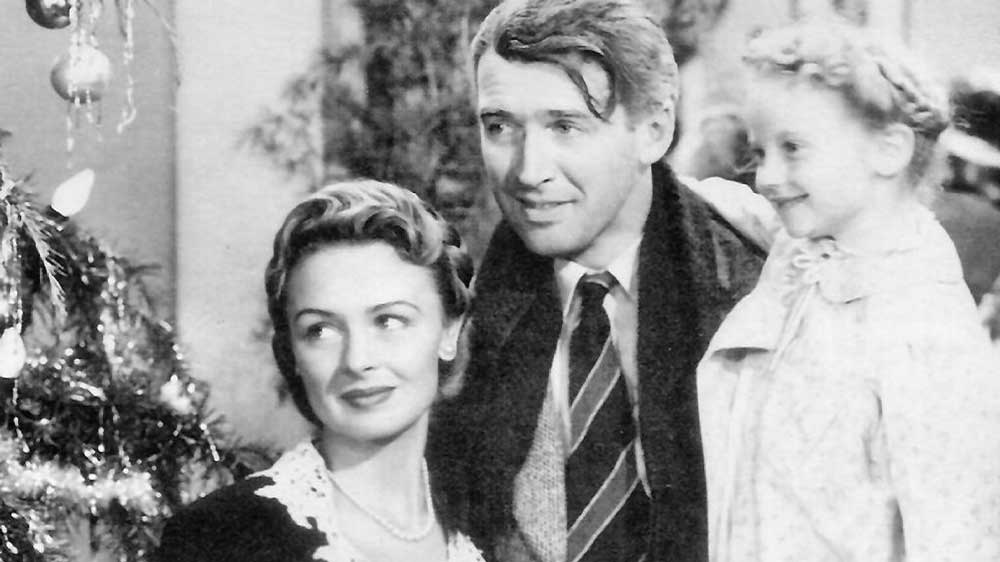 1. Home Alone
Kevin!!!!!!! Ahh, there's nothing like a bit of Home Alone at Christmas is there?
The plot? Family goes on holiday, leaves behind young son; son initially revels in new found freedom before pining for his family's return while fending off the threat of two bumbling burglars. A winning formula and one that spawned three sequels and one TV special.
As ever the original is the best and, as well as plenty of Christmas spirit (the scene when the strange snow shovel guy is reunited with his long lost son always has my bottom lip quivering), includes a list of booby traps that wouldn't look out of place in a Final Destination film; tarantula on the face, Christmas bauble glass in the feet, paint cans in the kisser, BB gun pellet in the nuts – all in a night's work.
Merry Christmas You Filthy Animal!
https://www.youtube.com/watch?v=jEDaVHmw7r4