At one point, it seemed that petrol and diesel were going in the same direction as plastic straws, shopping bags and 'flushable' wet wipes. Now? I wouldn't put your money on it.
In the four billion years or so that Earth has been around, its inhabitants have never been as aware of their impact on it as they have been over the last decade.
It's unlikely that cavemen were kicking off over the methane output of dinosaurs, and you can guarantee they weren't crying out for a meat-free alternative to wild boar.
Jump forward a few thousand years and it's all wooden toothbrushes, Quorn and the shame of not spending a fiver on a bag for life. Motoring has also been the subject of a rethink, but one that might just work for environmentalists and petrolheads.
Under fire
With eco influencers like David Attenborough and Greta Thunberg leading the debate, we're a lot more clued up on the effect we're having on the planet and what we can do to lessen the blow. Perhaps because of that, the last few years have seen a dramatic shift in motoring trends.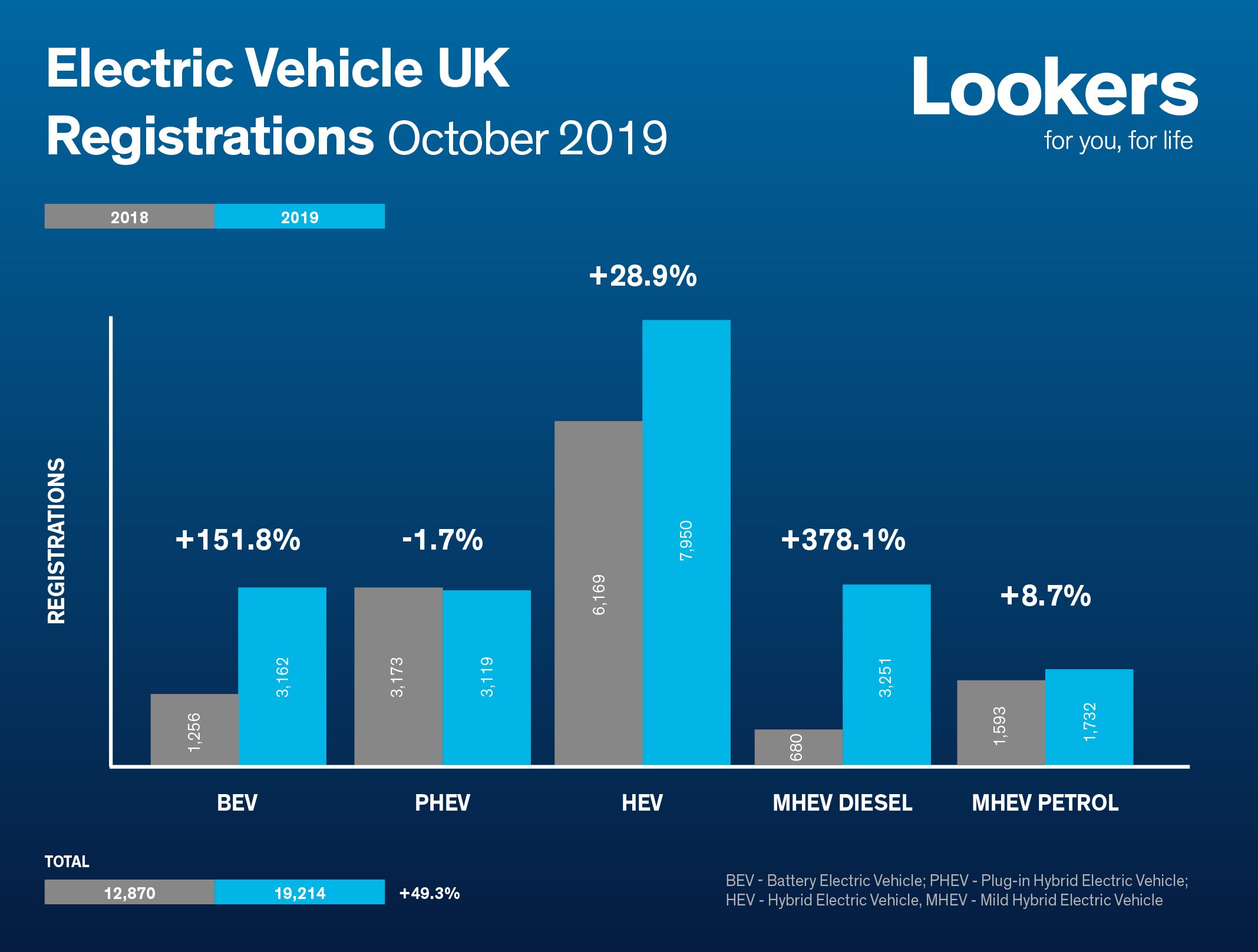 EV registrations in the UK for October 2019 - stats from smmt.co.uk
The latest numbers from the Society of Motor Manufacturers & Traders (SMMT) show that just over 3,000 battery electric vehicles – BEVs in short – were registered in the UK this October.
For the year so far, it's nearly 30,000 – a rise of more than 125% on 2018. Although electric takes up only 9.1% of market share for 2019 so far, it's a figure that's risen nearly 3% from the same period last year.
Is electric for everyone?
There's little doubt then that the EV agenda is moving up the gears, but there's one crowd that's yet to properly get on board.
The crowd that wash their cars twice a week, even in winter, and watch The Fast & The Furious every time it's on ITV2. Those whose motors fall under the 'performance' header.
That's because a car has to be quick, loud, exciting and involving to suit that title, and if we're being honest, those words don't yet belong on an EV's CV.
Electric cars are quick – thanks to their on-tap torque, or pulling power – but for many drivers, the involvement just isn't there. In the case of battery-powered models, the power's delivered through a single drivetrain, meaning no gear changes.
As any fan of Vin Diesel on the big screen will vouch, there are few things in life as rewarding as a well-timed upshift.
Challenging opinion
The feud between petrol, diesel and battery power is getting a bit 'unstoppable force meets immovable object', but what's to say they can't move in the same direction?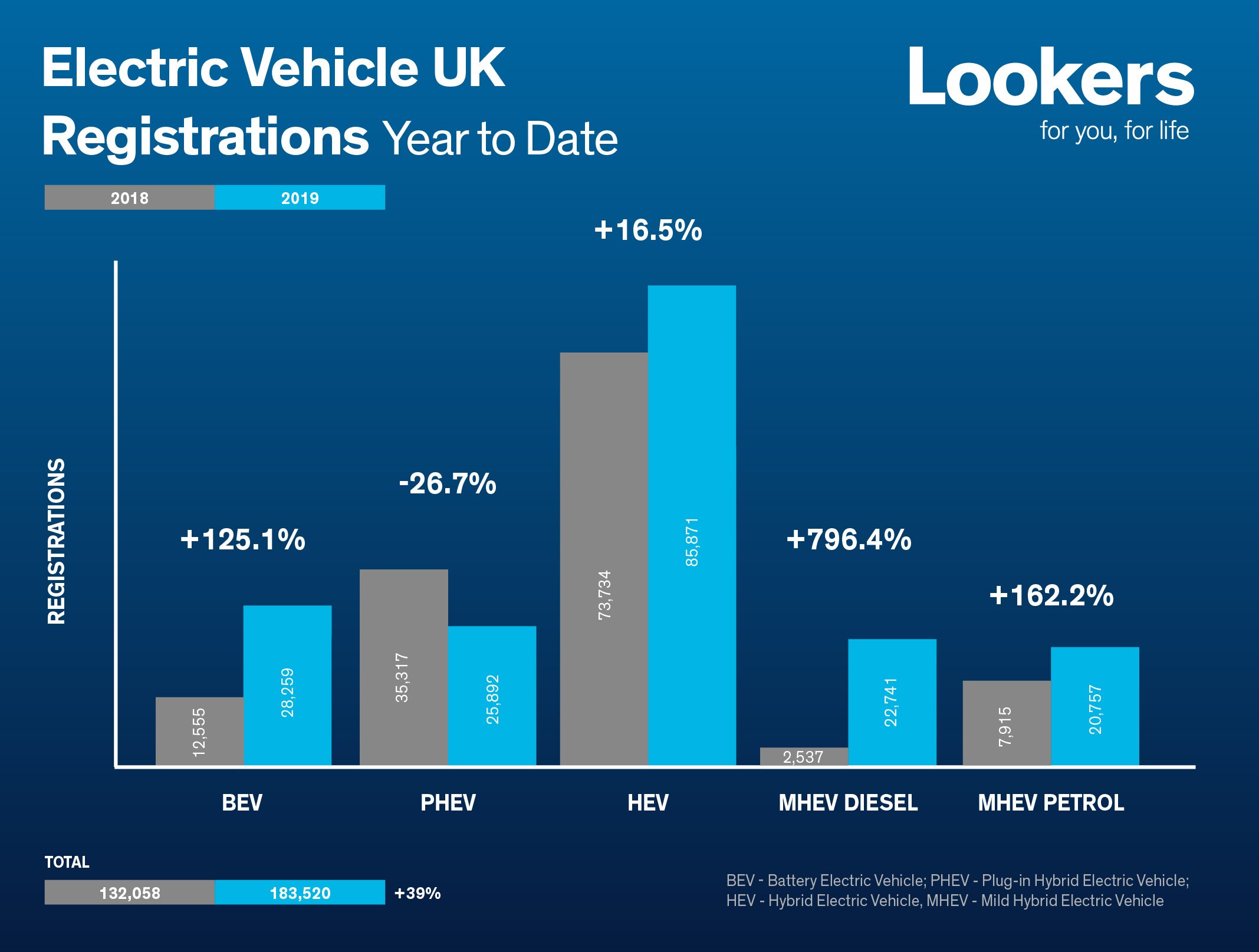 The SMMT's numbers on EV registrations for 2019 to date - stats from smmt.co.uk
Audi are asking that very question with their latest S models, the brand's entry-level performance range. The S3 and S8 aside, all UK models are now powered by diesel and – bear with me here – mild-hybrid tech.
The system offers a start-stop function and engine-off coasting to cut back on fuel consumption, while an electric compressor virtually cancels out low-speed turbo lag. It's a clever setup.
What's more, they're quick, more frugal than their petrol predecessors and don't even sound like diesels. So, with the latest S range fitting squarely into the mild-hybrid electric vehicle (MHEV) bracket, Audi have something that ticks off all the bits I mentioned before, whilst being polar bear friendly.
They're either daft, or they're ahead of the curve?
Audi's decision to drop petrol in favour of diesel was a bit of a curveball. Either it's arrogance, or it shows there's still a role to play for the black pump.
Going back to those stats, at this point in 2018 there were 10,452 mild hybrids registered. This year, it's 43,498. Looking at diesel mild hybrids especially, the increase is nearly 800%, despite total registrations taking an almost 3% hit on last year.
The move against emissions is killing off the stonking V10s and V12s, but it's also coming up with some interesting motors. For example, the Ford Fiesta ST, which although not a hybrid of any form, does offer a more eco-conscious approach to performance.
With a three-cylinder engine, it's already greener than its predecessor, before dropping to two cylinders at steady speed. Again, very clever. And it's an absolute riot to drive.
If you aren't yet convinced, Audi's top-tier, blow-your-socks-off RS range is still drinking petrol only.
If it's only broken a bit, just fix it a bit
Rather than writing off anything that leaves a multicoloured puddle when it spills, perhaps we should be looking at ways of making petrol and diesel cleaner.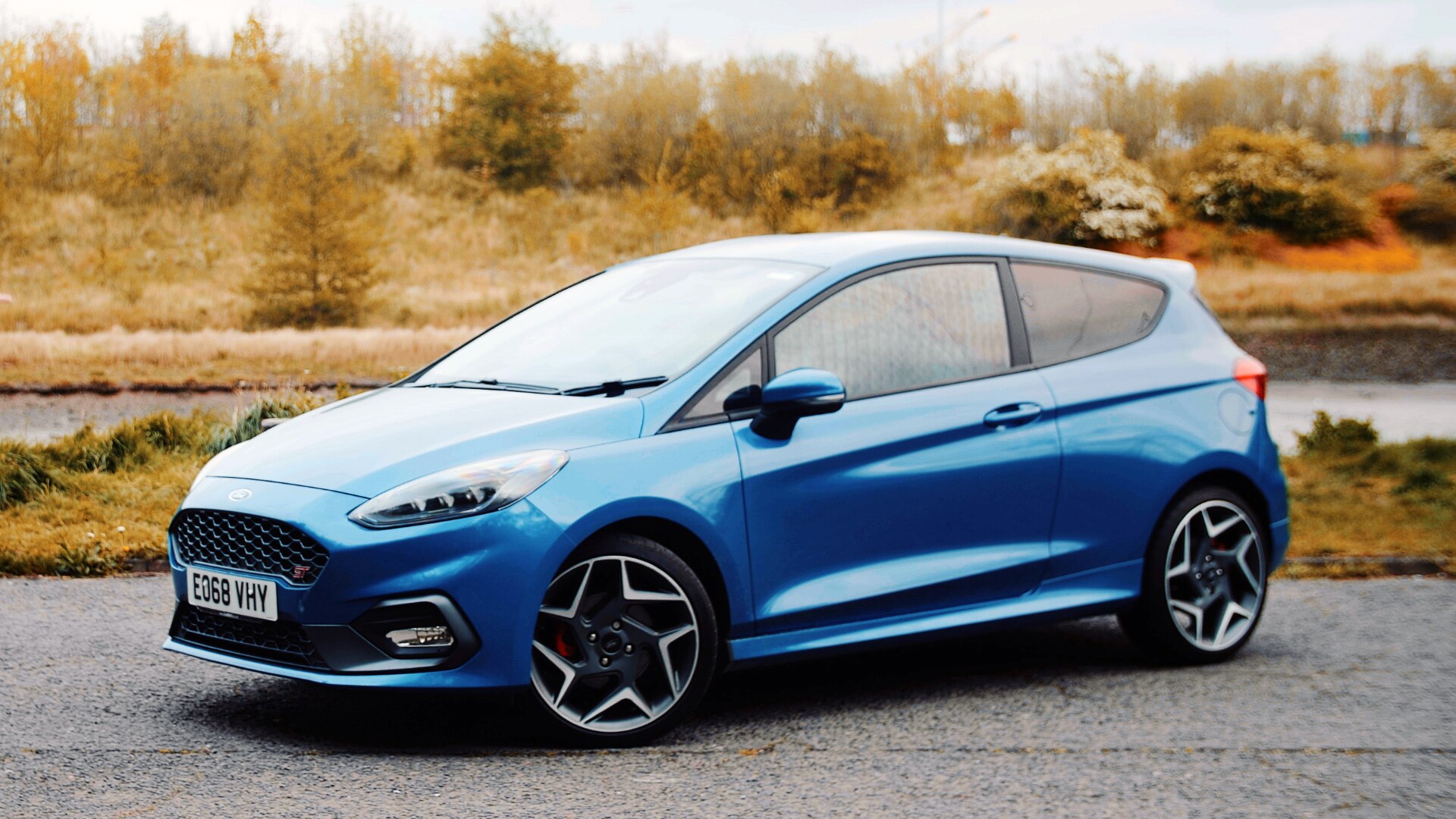 The Fiesta ST, as featured in our online video review series, The Shortcut
On performance, the all-electric argument might never stand up against the excitement and driver involvement that we knew before batteries. But maybe that's the point in going for an MHEV instead; the best of both worlds.
Even the hardest cored car nut can surely understand why anything with more than eight cylinders is being phased out.
Although it might've looked like petrolheads were going the same way, the latest models show us dinosaurs that we still have purpose. A Jurassic Park-esque turnaround, just without the bearded bloke.
An Audi S model or Fiesta ST probably won't match a small-engined Toyota Yaris for eco friendliness and Green Party appeal, but they will let you enjoy driving with considerably less guilt.
For all the electric and hybrid models Lookers has in stock, visit our EV page.