When Marc Blane met with his school careers officer 26 years ago, the last thing he had on his mind was working with cars. "At that point I was more interested in art – and was considering becoming a graphic artist" said the Lookers Audi Master Technician.
Instead Marc found himself being invited to attend an assessment centre run by a local college. There he took a test which revealed he had an aptitude for mechanics which turned out to be something of a light bulb moment. "As a youngster I would enjoy taking things apart and then re-building them to see how they worked, so the test was a kind of confirmation that I had some natural ability there."
That was back in 1990 and since then he has not looked back. Today, as well as being a Master Technician, he also shares his skills and knowledge with Lookers colleagues through the development and delivery of tailored training programmes.
In this interview Marc takes some time from his busy day and talks about his career highlights. Spoiler alert – there's a lot of them!
'Emerging Technology'
When Marc started work aged 17, he couldn't drive, but enrolled nonetheless onto a government sponsored programme called YTS (Youth Training Scheme) with Ingrams Audi in Paisley, near Glasgow. What should have been a 3 year mechanics course was quickly whittled down to 2 years as Marc exceeded expectations and passed 12 months ahead of schedule. No doubt with some relief, he also passed his driving test during this time
His manager then decided to test his ability with electronics and Marc went on to successfully complete a course in this area. While today we may take for granted the ease with which software can identify issues, in the 1990's this was seen as a new and emerging technology. And Audi was one of the brands leading the charge. Not only did they release the stunning TT, the luxury A8 saloon and the innovative V8, they also developed specialist diagnostic tools to accompany these cutting edge vehicles.
It was during this period that his respect for the brand was cemented. In 1995, Audi published their vision – in it they laid out a 10 year plan with the goal of being the number 1 premium brand – and they delivered. Marc connected with this message and enjoyed being part of wider team who helped achieve this goal. Asked what makes Audi different, Marc replies: "It's everything. The way the cars drive, their sportiness and the design aesthetic is like no other brand".
Continuing to progress his career at Ingrams, Marc went on to ultimately become a Reporting Technician (the equivalent of Master Technician today).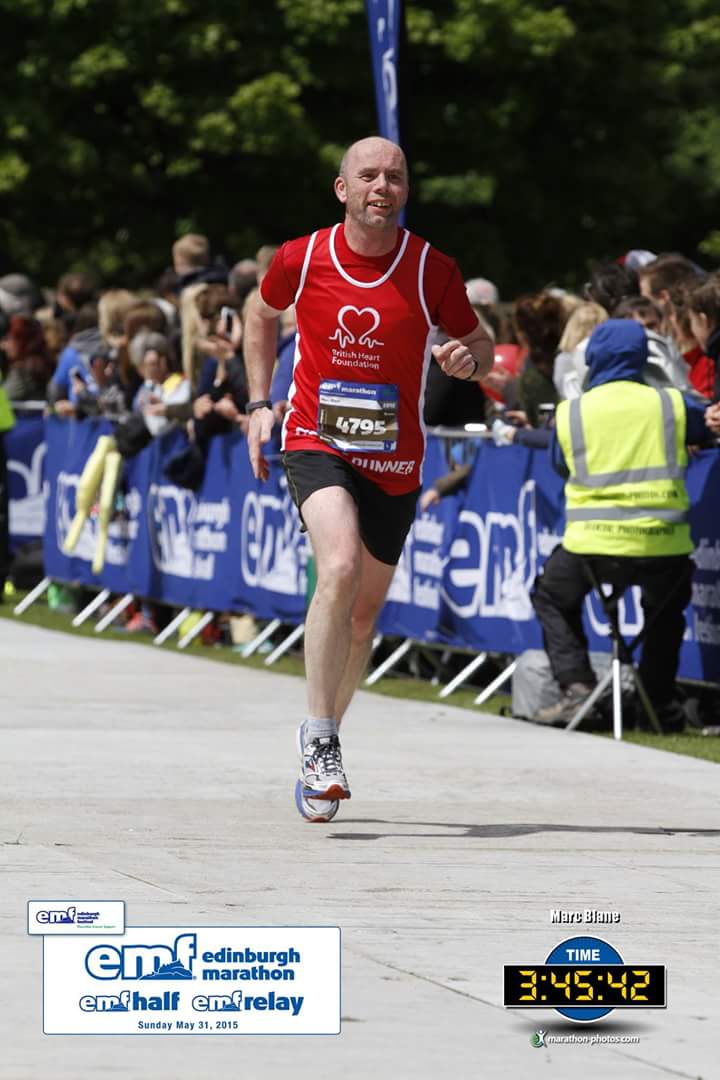 'Moving On'
In 2002 Marc decided the time was right to move on. He joined Lomond in Glasgow before moving with the company in 2004 to its state of the art facility at Braehead. "When I joined Lomond, as it was known then, training was, and still is, so important and I was sent on several courses. Some were local and others further away. The emphasis was always on excellence and any tests were always rigorous involving practical scenarios."
Training is a strong feature throughout Marc's full career. Currently his skills are being used to develop and deliver tailored programmes which he delivers at the Lookers Audi state of the art dealership in Glasgow.
Karen-Ann Milne, People Development Manager, who selected Marc for this key role, said: "When we were looking for someone to lead our industry leading Technician Immersion Programme, Marc as a Master Technician was an ideal candidate. As well as Marc's ongoing technical development, to enable him to deliver this programme effectively, we provided a Train the Trainer programme to enhance his training and coaching skills. Marc is a great example and role model for growing our own talent, and utilising the skills and knowledge that we already have within our business to bring on the next generation of Audi technician. Ongoing investment in our technicians is essential to our growth and success."
And, when Marc is not busy with training, he spends time in Lookers Audi Edinburgh helping to support staff there by identifying potential process improvements.
'Marathon Man'
Outside of work Marc is a keen marathon runner who has competed in several events in Scotland. He says he will be: "introducing myself to Ultra Marathon distance competing in River Ayr Way Ultra Marathon which is on 17 th of September this year and is 44 miles." Thereafter he is looking to run in the Amsterdam marathon in October this year.
Marc's career has perfectly mirrored the development of car technology as well as the growth of the Audi brand. He has enjoyed the training, opportunities and the feeling that he is part of something bigger.
When asked what he would say to his 17 year old self, his reply sums up his feelings about working with the brand: "I would say go for it. It's the best product to work with, the cars are fantastic and as a brand Audi is way ahead of the competition in terms of its technology."