Read our top tips and learn how to pass your driving test first time.
Also, learn more about the history of the test and discover Lookers latest survey results.
Top 10 Tips to Pass Your Driving Test First Time
To give yourself the best chance of passing your driving test first time:


1. Find the right instructor for you. Even before you start thinking about your first driving test, find the most compatible instructor – one that you can work with and trust. Don't be afraid to book a tester lesson too and if you are not comfortable then move on! You will be spending an average of 30 – 40 hours together so finding a good instructor will not only increase your chances of passing first time but may also reduce the number of hours needed to reach test standard.
2. Always look for learning opportunities. As a passenger put yourself, figuratively at least, in the driving seat. At junctions or roundabouts run through your mirror, signal, manoeuvre steps just as you would do during a driving test. The more you do this, the more it will become second nature to you. During the test itself, you ideally want this to be second nature.
3. 'Show me, Tell me' questions. Designed to test your practical knowledge, you may be asked anything from how to check if your brake lights are working through to making sure your head restraint provides the best protection in the event of a crash. Read up on these scenarios and have an answer prepared for each.
4. Driving test routes. As the DVSA (Driver and Vehicle Standards Agency) don't publish driving test routes it always makes sense to have an understanding on what areas and roads you may be expected to navigate during your test. You can expect large and complicated roundabouts, junctions or crossroads to always be included and these can be identified by Google Maps.
5. Practice, practice and practice some more. Practicing your manoeuvres such as; parallel parking, parking in a bay and pulling up on the right-hand side of the road, as often as you can will help you feel more comfortable when performing them during your driving test – especially if you are able to do these in the car in which you will take your test. Also, practicing following directions from sat-nav, and answering a vehicle safety question while driving will ensure you have prepared fully for the current driving test.

6. Revisit your theory. Knowing your signs and the highway code when on your test will greatly settle your nerves and boost your confidence – allowing you to drive in a relaxed and safe way. And, your examiner will notice.
7. Mock theory test. If you have not yet sat your theory test, there are a number of online resources available enabling you to get plenty of practice in before the official test day. Practice tests posted by the DVSA have 50 questions whereas the live test will see you faced with 100.
8. Stay calm and don't panic. It's only natural to feel overwhelmed – particularly if you make a mistake, if you are not sure how to proceed, or if your mind goes blank at a crucial juncture.
9. Eat before your test. You need fuel as much as your car. By ensuring you are hydrated and nourished will, in turn, help to energise you, ensuring optimal levels of concentration and performance.
10. You are not the Examiner! Whatever you may think about your performance on the day, you must remember that the examiner owns the final opinion. This works both ways; you could feel you have failed following a mishap or lapse in concentration. Remember though, if you have addressed the issue correctly and done all you can to maintain the safety of yourself and other road users, the examiner may think that you have done everything properly, and therefore won't fail you. Stay calm and be confident. This does not mean you can't drive well. What you do next however will be a testament to your driving skill. Remain calm, assess the situation and take the appropriate action to remedy it. This is noted by your examiner and correctly & calmly addressing any issues is a bonus.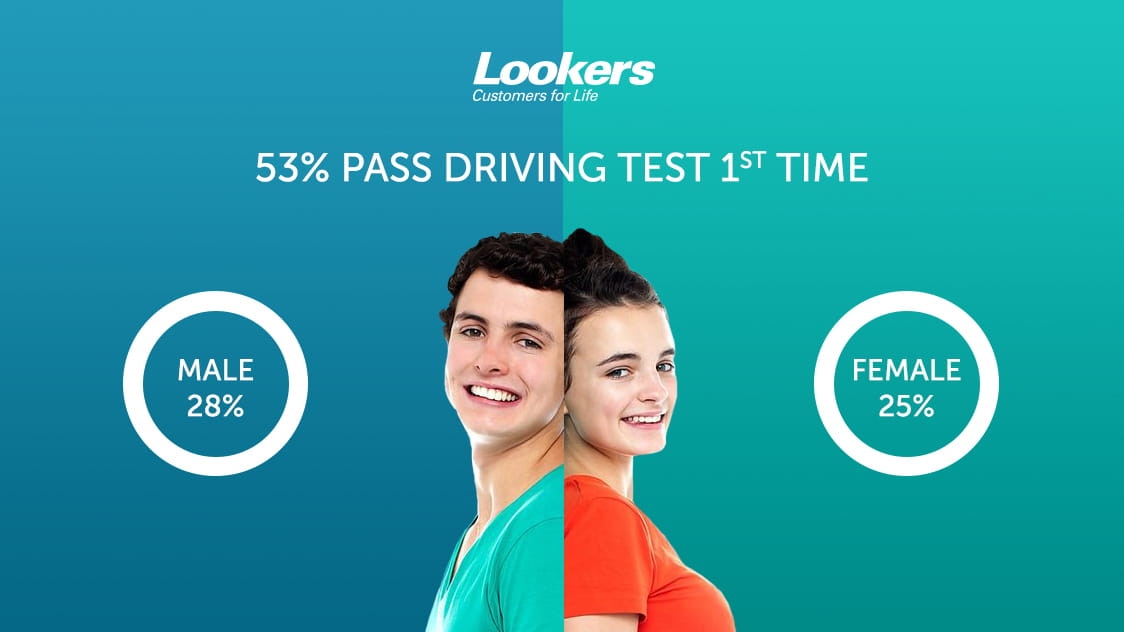 The Driving Test - Historical background
If you happened to be around in the mid-1930's you may have enjoyed Alfred Hitchcock's 'The 39 Steps' at the movies, driven one of the first Citroen Avant's to roll off the production line and joined in the jubilee celebrations for King George V. To keep driving that lovely new Citroen though you would also have been required to sit and pass a driving test.

Compulsory from May 31st 1935, the test was a more low key affair than drivers experience today. Then, there were no designated driving centres and examiners pre-arranged meeting locations such as at the local post office or the town hall. Drivers were expected to demonstrate skills that included handling, practical manoeuvres and even hand signals (although these were eventually discontinued 40 years later in 1975).

Since then the driving test has come a long way. Now it includes a theory portion as well as a 'show me, tell me' section aiming to test a drivers' understanding of their vehicle.

While the test may have evolved, data suggests that pass rates have remained rooted in 1935. Reportedly over 50 million have sat the driving test with the first time pass rate remaining consistently around 49%.

Our survey said.......
Now Lookers, one of the UK's most popular car retailers, has done some testing of its own by polling 100 people* and asking how many attempts it took for drivers to gain their licence.

Pass rates were as varied as the number of documented test routes. 53 happy people passed first time, while one unfortunate driver took six attempts. Others took between 2 and 5 tries – and there was a cluster of 8 people for whom 4 was the lucky number.

Drilling into the data further, the pass rates between men and women saw men slightly ahead with 28% v's 25% of women who passed first time.

While the results suggest you may have a 1 in 2 chance of passing your driving test first time, you can help increase your chances by reading our handy tips. And when you do pass, check out our top suggestions for the best cars for new drivers.
| | |
| --- | --- |
| *Number of driving test attempts | Passes |
| 1 | 53 |
| 2 | 29 |
| 3 | 8 |
| 4 | 8 |
| 5 | 1 |
| 6 | 1 |
Further Reading
While new drivers can find it costly to insure their vehicle of choice, even those who have been on the road for some time can face a similar challenge. To ensure you get the best possible deal, read our tips to lower premiums and get cheaper car insurance for new drivers. Alternatively, find out where is the hardest country to pass your driving test.