Working for Lookers isn't just selling cars in a dealership and maintaining your vehicles in our aftercare centres. It takes the strength of a huge national team for Lookers to be successful. Events Co-ordinator, Social Media Executive, Technician, Service Advisor and Finance Assistant are just a handful of roles that make up the 8000 strong workforce at Lookers.
On the surface, it may be easy to think the automotive retail industry harbours the traditional, outdated stereotypes of a male-dominated workplace. But the automotive retail industry is changing. Lookers are working to create a more gender balanced workplace. Just as car buyers are from a range of different backgrounds, Lookers' people are. We're working hard to have an inclusive workforce with equal opportunities for our people regardless of gender, age, background, disability or sexual orientation. Over the coming months, we will bring you blog posts which highlight the diversity [1]across Lookers, starting with this blog about women in our workplace.
Lookers are part of the Automotive 30 Percent Club[2], an initiative to have 30 percent of senior leadership positions in the automotive industry filled by women by 2030. This commitment offers women strong career development opportunities and the chance to excel in their chosen field. Our industry leading maternity leave [3]policy also contributes to the initiative as it allows women to take the valuable time needed to spend with their child without impacting their career.
One of the strategies of the 30 percent club is to give outreach talks within schools and sixth forms to encourage young women to look into careers such as the automotive sector which have traditionally been associated with male workers. Lookers' Group Diversity Manager, Adam Carney, recently visited Whalley Range Girls' School to speak to girls about the opportunities on offer to them at Lookers. Adam spoke about what the industry could look like in the future, touching on ecommerce, driverless cars and electric technology. He quashed the belief that only practical roles exist and emphasised that girls could have a suitable skill set which would excel further in a wide range of enriching roles within the industry.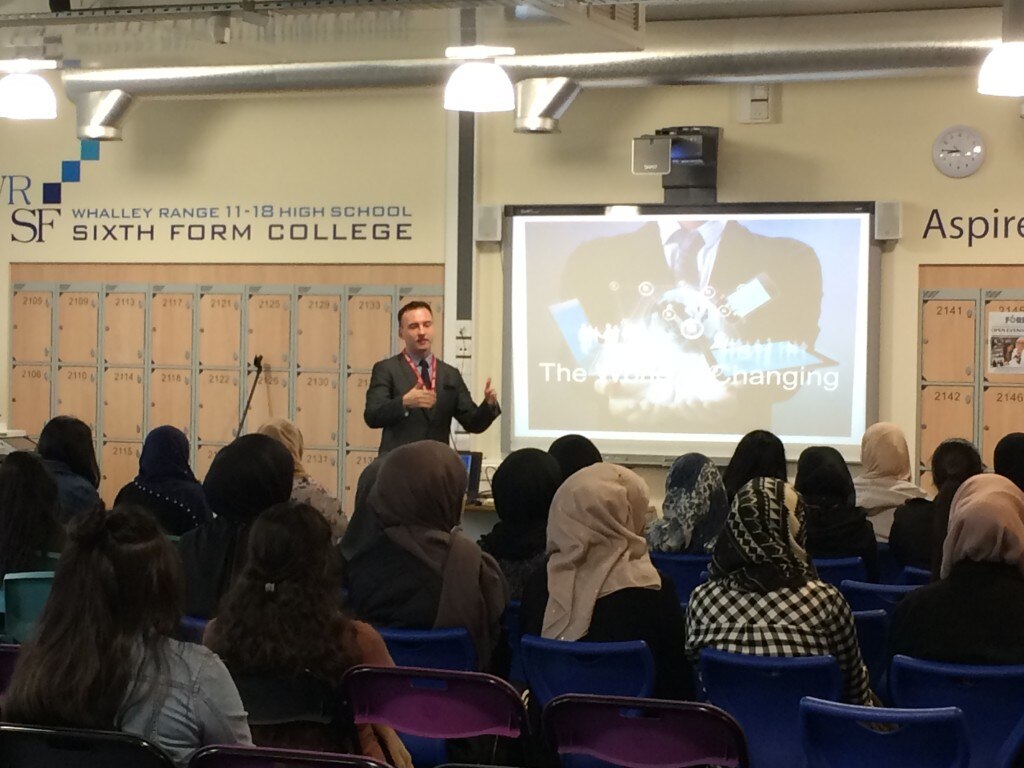 Heike O'Leary, our Group Marketing Director, is an example of a successful woman in a senior leadership position within the business, recently being nominated for a Women in Business award[4]. The prestigious award is part of the largest celebration of successful women in business throughout the UK, organised by Forward Ladies[5], the nation's largest support network for women in business.
[1] http://www.lookers.co.uk/news/the-future-is-bright/
[2] https://www.gaiainnovation.com/uk-automotive-30-club/
[3] https://www.workingmums.co.uk/top-employers/lookers/
[4] https://www.am-online.com/news/people-news/2017/08/03/lookers-group-marketing-director-shortlisted-for-forward-ladies-award
https://www.workingmums.co.uk/top-employers/lookers/
The award is based on nominations from suppliers and partners which emphasises the value collaborators find in Heike's leadership.
Lookers provide career security to their female staff with the benefit of one year maternity leave at full pay, allowing females within the business to enjoy their time with their newborn, safely knowing that their job is secure. We recognise the importance of having a good work life balance and this benefit offers that. With official statistics stating that almost three-quarters of women with children are in full- or part-time work, we are proud to support that figure.[1]
Rachel Oneil, our Assistant Group Accountant, is due to go on Maternity leave with her second child at the end of January. She already has a daughter, Sophie, who is four. She said, "This is a fantastic benefit and takes a lot of worry out of financial security whilst off work. I took 10 months off with Sophie by adding holidays onto the end of the statutory maternity leave but we saved up quite a bit beforehand to allow me to do that. Not having to save so much this time is a great advantage.
"It shows Lookers value female employees and I feel able to take a good amount of time off work without feeling this could be detrimental to my career. I'm now looking forward to enjoying quality time with our new baby as well as being able to pick up Sophie from school and enjoy the school holidays with her."
Our changing perception of the automotive sector as a male dominated industry is already changing, with the increase in the number of female apprentices we have recruited this year and the number of females in roles within Finance, HR and Marketing. Although we still have strides to make, we believe that each step of the way will be valuable and contribute to an inclusive, successful workforce.
We recognise there is still more to be done to increase diversity in our workplace, including increasing the number of females in our sector, potentially looking at shared parental leave and increasing the understanding of LGBT issues within our workplace. However, we've made a great start, and with more small steps we hope to gradually become a sector leader in diversity in the workplace.
To find out what roles you could be perfect for at Lookers, visit our recruitment website, here: https://www.lookers.co.uk/careers/
[1] https://www.theguardian.com/lifeandstyle/2017/sep/29/number-of-working-mothers-in-england-rises-by-a-million-in-20-years

https://www.ons.gov.uk/employmentandlabourmarket/peopleinwork/employmentandemployeetypes/articles/familiesandthelabourmarketengland/2017#mothers-with-a-youngest-child-aged-between-three-and-four-years-old-have-the-lowest-employment-rate-of-all-adults-with-or-without-children-and-are-the-most-likely-group-to-work-part-time